Febuary 2016: A Note From Diane
---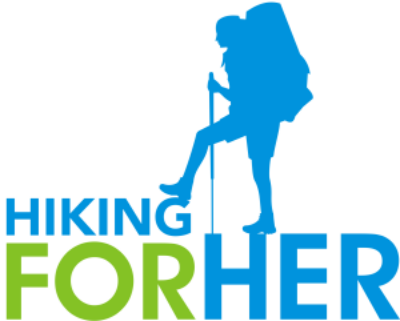 Greetings to you in February!
There is so much going on in the hiking community that I'm gonna get right to the good stuff this month.
But not before saying that I truly appreciate you making time to read this newsletter.
And to let you know that it's wonderful to get your emails and questions, read your Facebook comments, and plan each month how to share the best hiking tips with you.
Thanks for being my virtual hiking buddy!
---
Become A Famous Hiker - No, Really!
Here's how.
The American Hiking Society is putting together a new book called Families On Foot.
They put out a call for real life stories, but the deadline is coming up fast: February 29th.

Use this form

to submit your best advice to hiking parents.
Photos are also being accepted, with a later deadline of March 11, 2016.
Hope to see your submissions in the book!
---
Plan Ahead For Canadian Parks Hiking
The Canadian government has a new guy in charge, and he's come up with a brilliant way to encourage hiking in Canadian Parks.
Free entrance to all Canadians for all of 2017!
Plus no fees at all for Canadian kids under 18 for the coming years.
Plus a "two-fer" twist that should delight hikers.
Even if you're not a citizen of Canada, check this out as part of the celebration being planned for the 150th anniversary of the Canadian Confederation.
And as an American who has visited many of the "big name" parks, I recommend that you plan a hiking trip to one someday soon - even if you have to pay the modest entrance fee.
These parks are absolute jewels in your hiking crown!
---
More Peeks At National Parks
Couldn't let this slip past, since we're on a "parks" theme.
Google has turned their "street view" feature on the U.S. and Canadian parks, providing virtual hiking experiences in plenty of big name hiking destinations.
If you're a history buff, you can also enjoy a virtual visit to monuments and memorials.
I use this site as an antidote to sitting for long stretches of time at my computer.
See what you think of it!
And in an attempt to overdose you on parks, I encourage you to ingest these four national park documentaries.
---
New Way To Stay Found
Here's a new way to file a trip itinerary called Cairn Hiking.
This app will also help you find cell phone coverage when you're hiking, and let everyone know when you've checked in.
Just the thing to alleviate loved ones' concerns about hiking solo!.
Here's the info.
Check out the other links at the bottom of the page, for more ideas on how to apply hiking apps to your trail time.
---
Gear Roundup
Ever hear of Outdoor Retailer?
It's a twice-a-year gathering of people who make, sell, use, critique and design outdoor gear.
Sort of a convention, but probably a bit scruffy compared to corporate or academic conventions. But I bet the freebies are better!
I wanted to share with you their January 2016 list of what you absolutely must own as a cutting edge hiker.
And also ask if you notice any themes.
Is this the best gear for you? Or not?
My inquiring mind wants to know, so drop me a line if you've used any of this gear (or plan to).
As usual, I'll pass along your pearls of hiking wisdom in this newsletter.
Ultimate Roundup List no longer active
---
League of Adventurous Women
Not only do I love the name, I love the concept of a bucket list adventure group.
These women know how to connect those of us who want to share (or try) outdoor sports, including hiking.
Visit them for some inspiration today!
---
Hit The Sales!
February is a great time to load up on clearance items because gear suppliers are making room for a new season's worth of tempting items.
Whether it's on the Ultimate List (above) or not, I'm sure you have a list of things you're going to need soon on the trail.
Replacements, upgrades, experiments...lots of fun to be had in gear stores!
I'll leave you with a few February discount links in case you're in the shopping mood today.
Sales lead to hiking happiness, that's what I always say!
Save up to 60% on Carhartt, Keen, The North Face, and more at Getzs.com. FREE Shipping on orders over $99!

REI February Seasonal Clearance: Extra 20% Off

And one more...

Save Up To 60% On Men's & Women's Apparel At SierraDesigns.com
I hope my words convey how much I appreciate walking the virtual hiking trails with you each month. I strive to find the newest, most useful information to help you hike your own hike.
Please let me know how I'm doing, and please continue to send along suggestions and your own inspiring stories.
Together, we are a mighty force for good in the natural world!
Happy Trails (and a virtual hug),
Diane a.k.a. Happy Hiker
diane@hiking-for-her.com
Or stop by for a little hiking inspiration: HFH FaceBook