March 2017: A Note From Diane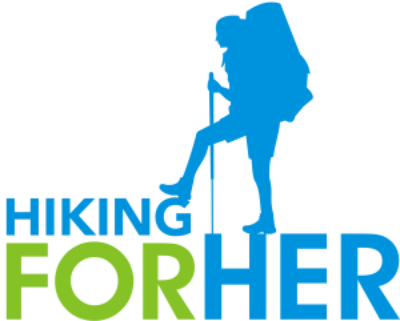 Hello, hello!
It's a great day, for more than one reason!
It's the day to share some hiking news with you, to announce something brand new here at Hiking For Her, and it's the day to spend your REI rebate AND use a generous 20% off coupon for great spring hiking gear!
Why waste any more words on an intro, when we could be diving into the latest news?
Exactly what I was thinking!
---
Spring Conditioning: Great News
No, really!!
Speaking of spring hiking, there are always two hiking concerns I associate with the season. Let's address the first one first:
Spring time hikers sometimes tackle ambitious hiking destinations without proper conditioning, which may lead to aches & pains but also injuries.
Still with me? Sometimes when I mention conditioning, folks skip right down to the next section. Glad you didn't, because there's good news, based on research, here!
A recent study of 31 sedentary women, ages 24 years plus/minus 10 years, were asked to be sporadically active (how's that for a phrase I just made up?) over a short time period.
First of all, the fact that someone looked at how women respond to anything is cause for celebration.
And the other great thing? The women did easy conditioning activities, such as three 20-second bouts of walking up stairs with two minutes of recovery.
These women committed to doing ten-minute exercises like that, three times a week, over a time interval of six weeks.
Their cardiorespiratory fitness (CRF) was measured at the end of the study.
Now here's the great news: the episodes of brief intense stair climbing (technically called sprint interval training, or SIT), yielded a 12% increase in a common measure of respiratory fitness (VO2 max). That's pretty impressive.
Take home message for hikers who have been sedentary over the winter months? Find some stairs and commit to six weeks of walking up them in bursts!
And for those of you who hike in the Southern hemisphere, this is something to keep in mind as you head into the winter months.
Here's a link to the study:
Research Brief: Stairclimbing Improves Fitness


---
Spring Hiking Safety
The second thing about spring hiking that gives me pause is tick borne illness.
I grew up in the Midwest in a time when Lyme disease and Rocky Mt. Spotted Fever (not just for the Rockies) didn't exist. I have fond (?) memories of pulling ticks off myself, the dog, the living room carpet...
These days, an infected wood tick bite can lead to chronic problems that may sideline a hiker for an entire season, if not longer.
So now is the time to add "tick awareness" to your list of hiking best practices.
To help you with that, I wrote two articles that provide lots of resources and tips. There's also an infographic you can share with beginner hikers, who may not realize what's up with the ticks.
Tick bites and Lyme disease
Rocky Mountain spotted fever
---
Hiking For Her's Great News: Trail Mix
You munch trail mix because it's delicious and satisfying. Then you digest it and put it to good use on the trail.
So why not enjoy Trail Mix: Monthly Hiking Digest for your mind and spirit?
Each month in this new HFH offering, you'll find tempting, easy to digest hiking information on a variety of topics all of us hikers love.
There are three great reasons for creating Trail Mix for you:
First, the expanded format of the Trail Mix monthly hiking digest provides a welcome opportunity to share a lot more hiking information with you, without clogging your in box.
Plus, it's so much fun to pull together "all things hiking" for you in a fresh, easy to read format! Not to mention, offer you discounts, coupons, and give aways not available on the HFH website. Readers of Trail Mix only!
Third reason? My background in human biology allows me to bring a "never stop learning" scientist's eye and teacher's heart to this endeavor.
Expect well researched, well organized information that is too good to keep to myself.
There you have it: three good reasons for offering you some delicious Trail Mix :)
For even more details about the newest way to get your hiking tips, news and reviews, read this: Trail Mix Monthly Hiking Digest
Quick details you're probably asking for right now:
Low introductory price of $2.99 for 35+ pages of hiking goodness, written with enthusiasm by a seasoned trail veteran (yours truly). If you enjoy the Hiking For Her website, you're gonna love Trail Mix.
Format: instant download pdf, which you can store and read later, print out, build an archive of hiking tips, or all of the above.
You can purchase via PayPal, using your account or a credit or debit card. All of the transaction details are secure, and never shared with Hiking For Her.
One more thing: there is a foot care kit give away ($35 US value) in this month's edition. The secret password to enter the random drawing is waiting for you inside!
Wondering which topics are covered in the first edition? The April 2017 Trail Mix details are right here:
Sneak Peek: April 2017 Trail Mix
Use that link to find all of the details you need so you can decide if Trail Mix sounds tempting. You can purchase right on that page.
If there's enough interest in this monthly hiking digest, a six month or yearly subscription price will be offered. And those of you who purchase the first few issues will get an exclusive offer for the subscription price.
Give it a try! For less than the price of a pound of "real" trail mix, you can sample something brand new!
---
REI Rebate & Coupon Time
REI has been on my radar as a hiker since 1977, the year I joined this gear co-op.
You should see the looks I get from the millenial REI clerks when I whip out my vintage membership card!
It's as if they can't believe someone that old, with such a low membership number, can actually walk into the store ;)
REI has changed over the decades, and recently began to re-examine core values.
Last year, the company scaled the #OptOutside movement by building a coalition of 700 organizations from the nonprofit, public and private sectors to get more than 6 million people into the outdoors.
They also invested $9.3 million in 300+ nonprofit partners, benefiting 1,000+ outdoor places across the United States.
I could go on, but my point here is to say that of the many gear companies doing business in today's marketplace, REI has my solid vote as a company with integrity.
And come on! The rebate! $193.7 million in dividends and credit card rebates have just been distributed to REI members.
Today, March 24, is the first day you can cash in your rebates for great hiking and camping stuff!
And there's a bonus: REI members save 20% off one full priced item. And an additional 20% off one item in the REI Garage (their steeply discounted bargain gear).
MEMLOVE20 is the coupon code you need to score these deals.
Here's the catch: you have to act fast, between today (3/24) and 4/10/2017.
So today is indeed a great day, because you can gift yourself with that new spring jacket you've been eyeing!
Heads up: There's an article in Trail Mix on how to pick the perfect one.
Disclosure: If you use the link in this newsletter, Hiking For Her will receive a small percentage of your small purchase price (small, because you're applying your rebate + coupon, you smart shopper).
This costs you nothing extra.
Use your REI rebate and coupon today
Looks like a win-win to me!
And thanks, it means a lot to me to be able to recommend a well run gear company, selling the top brands to you, my virtual trail buddy.
If you're not an REI member, check them out. They're the real deal, in every aspect of that phrase.
---
Another Spring Hiking Concern
As the weather warms up, you might be wondering how to keep your hiking food from spoiling.
Carol asked me just that question, and because I have a microbiology background, I was all over it!
Here's the article I wrote, with tips on how to avoid food borne illness (now that you know how to avoid tick trouble).
By the way, if you have ideas for hiking topics not yet covered on Hiking For Her, send them to me and I'll get right to work.
Food Safety For Day Hikers
---
Spring Hiking Opportunities
Now that I've scared you about being out of condition, tick bites and spoiled trail food, here are a few places you can hike and camp this spring!
Gives you a great excuse to stretch your legs and try out all of my tips ;)
U.S. Forest Service interactive map for outdoor enthusiasts
I'd also like to open up this space for any upcoming hiking announcements you have, related to your community organizations and outdoor groups.
Send your hiking events and activities, and I'll put them in the newsletter!
Here's a chance to see what other hikers around the globe are doing to build trails, spread awareness of the hiking life, and enjoy each other's company on the trail.
Use the email address at the end of the newsletter, and please type "hiking announcement" in the subject line of your message so I can flag it for the newsletter.
Note that this newsletter is published the last week of each month, so the timing of your announcement should keep that in mind.
---
Ice Age Trail (Wisconsin) News
I grew up a stone's throw from Wisconsin, and enjoyed many summer trips to campgrounds in the northern part of the state.
So I was very happy to write a review of the newest book written about thru hiking the Ice Age Trail.
The author, Melanie Radzicki McManus, is a mature hiker who doesn't hold back about the trials and tribulations of doing this trail.
But she paints a lovely picture of why you might want to attempt this 1200 mile feat!
And she also explains why doing it in the spring is a bad idea if you're ticklish about ticks. She hiked it in the late summer and fall, and did it more than once.
Thousand Miler Review
---
---
So much to share, so little space!
I'm respectful of your time and in box, so I'll say good-bye for this month.
Best wishes for hikes that satisfy you, gear that performs well on the trail, and lots of time to make new memories of beautiful hiking destinations.
From me to you until next month,
Happy Trails always,
Diane a.k.a. Happy Hiker
diane@hiking-for-her.com
April 2017 Trail Mix available now!
Stop by these HFH pages for a little hiking inspiration! Likes, comments and shares are always appreciated.

Hiking For Her

HFH Pinterest

HFH Instagram Page

HFH Amazon Author Page

HFH Goodreads Author
---
Some of the links in this newsletter and on the Hiking For Her website may be affiliate links.
What does this mean for you?
You create a small miracle when you buy hiking gear through those links, by allowing a small percentage (low single digit) of your purchase price to flow into the HFH coffers.
What's so miraculous about that?
You get great gear that has been trail tested and approved by a seasoned hiker. You pay nothing extra. And you help the free hiking tips to keep flowing to your virtual trail buddies.
Wow!
And a sincere Thank You for your vote of confidence in Hiking For Her. It means a lot!
---
Did you receive this newsletter from a friend?
Sign up for your own free monthly subscription.