September 2015: A Note From Diane
---
Hello Wonderful Hiker!
A question for you:
What's second best to being on a trail?
I propose this answer: "Planning your next hike!"
So in the spirit of becoming a stronger hiker this season, I've got some resources to share with you.
Hiking apps are getting more and more sophisticated, and if you haven't checked them out, I have over 35 apps for you to choose from. Maybe one or two are just what you need to make trail time more safe and satisfying.
I'm also going to turn right around and pose this question: Is technology ruining trail time?
And while I'm in "question mode", I'll pose an ethical dilemma on the trail, based on a real event, and ask you what you would do in that situation.
To round things out, I want to share a project with America's National Parks that is going on right now, and invite you to participate.
Let's get to it!
---
So Many Apps, So Little Time
How much technology rides along with you on a hike?
If you're a tech minimalist like me, maybe you carry a cell phone but keep it turned off.
Or perhaps you only use the camera feature on your phone on your hkes.
There are pros and cons to technology for hikers, but I want to focus on the upside first.
The following 3 links give you over 35 hiking apps to explore. Thirty five seems like a lot, doesn't it? Times they are a-changin', and only you can decide if you want to avoid, or embrace, the hiking technology apps.
Here are 16 apps for navigation and general knowledge that are worth checking out.
Are you always interested in the flora and fauna surrounding you on a hike? Birds, butterflies, reptiles, amphibians...these 19 apps were created so you could immerse yourself in outdoor lore.
Already busy planning your next hiking trip in the USA? Then here's a tool to make your plans go smoothly: -link no longer active -
Note: I have no affiliate arrangement with any of these apps. Just passing along useful hiking info to you!
---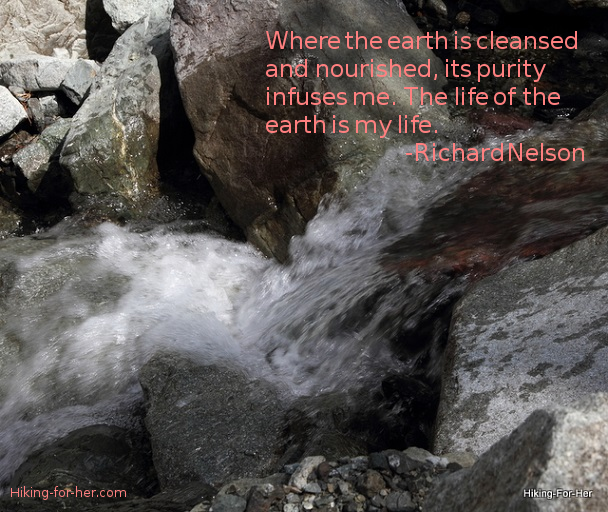 The Dark Side of Technology?
Now that I've encouraged you to use technology on your hikes, let's consider the impact technology can have on your outdoor time.
Have you ever gotten to a breathtaking viewpoint, only to find someone on a cell phone talking about what they had for dinner last night?
Or worse yet, taking selfies and hogging the best photo opportunities?
Easy access to technology might also be setting people up to take extreme risks, and then document the broken bones (or worse).
Let me know what you think about this article!
Your opinions, comments and questions about technology's impact and proper role in the outdoors are most welcome.
---
What Would YOU Do?
Staying hydated during a hike

is not optional.

But what if you encounter hikers who are not able to cope with weather conditions, and need water immediately?

Would you give them your water?

To give, or not to give, inexperienced hikers what they need, that is the question!

What is your answer?





---
USA National Parks Project
A little ambitious?
Check!
Technology dependent?
Yup!
Celebrating 100 years of national parks in the United States?
What a wonderful thing to celebrate, most hikers would agree!
A 360° Video Experience that takes you on an immersive tour of ALL 59 US National Parks
And here's a 3 minute video sharing some of the national park splendor... it just might whet your appetite for a visit to one of these national treasures.
---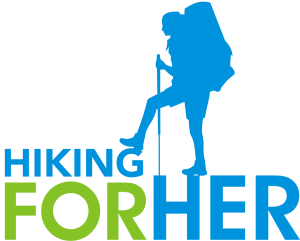 Outdoor Women Unite!
I'm going to share another super short video with you that doesn't have hiking as its core theme, but it features a well known female having an outdoor adventure.
In the spirit of inspiring more women to have big adventures, I hope it makes you smile!




---
I want to thank you for reading all the way to the end of this little newsletter. I really appreciate your interest.
As always, I strive to put new hiking developments and thought provoking trail issues in front of you.
Thanks, too, for visiting my HFH Facebook page and leaving comments or "likes".
Please check your "OTHER" FB mailbox to see if you've been selected to receive my "Is Solo Hiking For Me?" e-course (see last newsletter for why some readers are being gifted).
If you have a few minutes to stop by and
see what's new on my FB page, you'll find things I don't include on my website or in this newsletter.
May all your trails teach you that you are a strong, confident, smart and capable woman hiker!
And until next time, from me to you,
Happy Trails always.
Diane a.k.a. Happy Hiker
diane@hiking-for-her.com
Hiking-For-Her