May 2016: A Note From Diane
---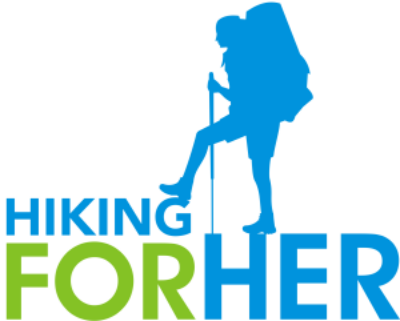 Hello to you, kind, happy and creative hiker!
Yes, you! And I've got the scientific proof coming right up in this month's newsletter.
Along with lots of other great news for hikers: how to channel all of that happy kindness, a new approach to avoiding blisters, some tips on hiking hydration, a book review to help you stay wild, and more.
Let's jump right in!
---
Nature Nurtures You
Hikers already know that being surrounded by nature makes them feel great.
But now even the scientists agree!
Read How Nature Can Make You Kinder, Happier and More Creative.
Or just feast your eyes on the conclusions:
1. Being in nature decreases stress.
2. Nature makes you happier and less brooding.
3. Nature relieves attention fatigue and increases creativity.
4. Nature may help you to be kind and generous.
5. Nature makes you "feel more alive".
Note that you don't have to hike to gain benefits: gaze out a window at a tree, take a short walk, just sit on a patch of grass and breathe every day.
It's good for you, and for everyone around you.
---
You Can Nurture Nature
What can you do with all of that hiker kindness to make a difference for others?
I just knew you were going to ask! So I found a great way to give back, called Nurture Our Nature. It's organized through AARP (American Association of Retired Persons) in the United States, as part of the All For The Good Network.
For example, in my home town, I can be a park ambassador in a local public park for one afternoon a week. Or I can restore habitat, or work with school kids to understand their natural environment.
This is a great way to fit in a few hours per month to show your Mother what's in your nature: kindness and generosity.
I'd love to hear where you volunteered, so please drop me a line!
---
Be Kind To Your Feet With ArmaSkin Socks
Believe me when I say that there's no such thing as too much kindness for your hiking feet.
Can you imagine being shoved into a small, hot, dark, damp space and expected to work hard for (fill in blank - how long are your typical hikes?) hours ... without complaint or injury?
Yet that's what happens to your feet inside your trail footwear, hike after hike.
This year I've made a vow to my feet that I'm going to be nicer to them. Along with post-hike foot massages using peppermint lotion, I'm going to be wearing ArmaSkin liner socks.
Whoever invented these socks understood how to keep epidermis and dermis (skin layers) together during the heat, friction and moisture of hiking. Hence, the name: Arm your Skin!
These liner socks are really different. Read why I'll be wearing this new approach to preventing blisters.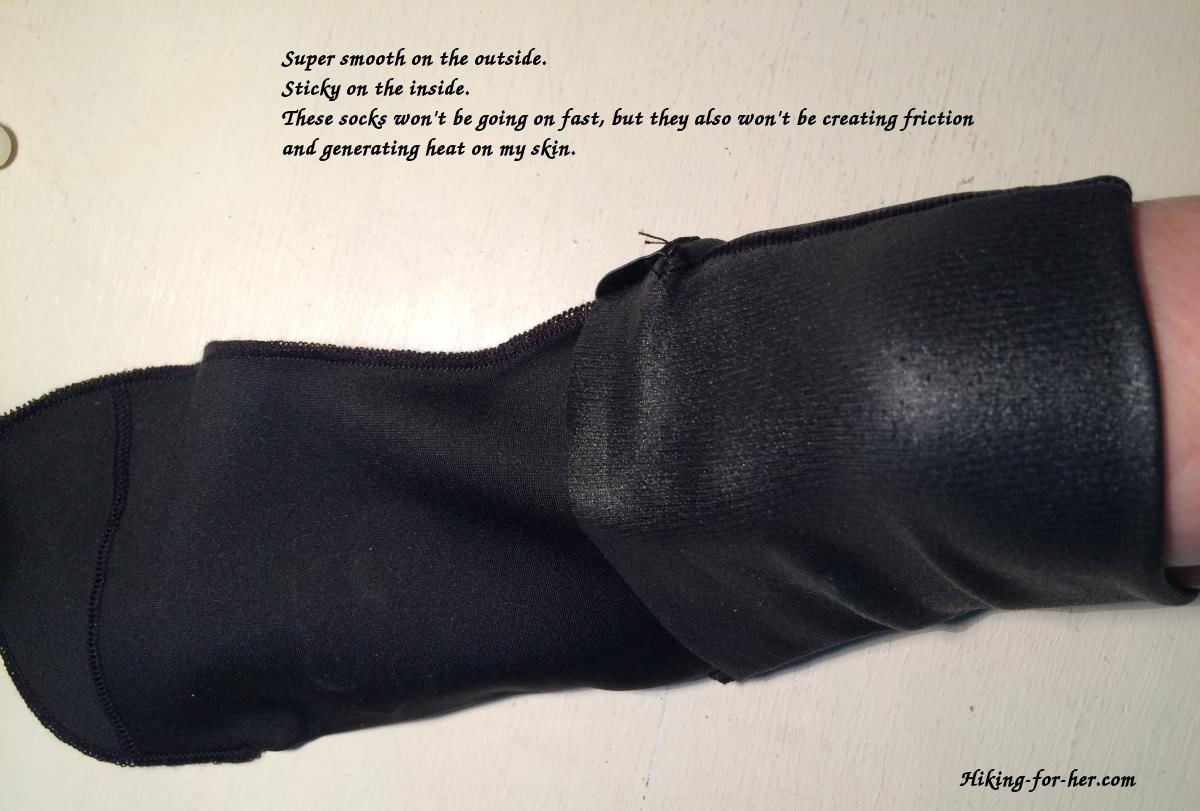 ---
Throw A Little Kindness At All Of You!
Now that we have your feet protected from blisters, it's worth remembering that water keeps you going during a long hike.
Every cell in your hard working body requires water to keep your leg and heart muscles contracting, your brain alert, and your energy levels high.
If you suspect that you don't drink enough water on the trail, you might want to switch from a water bottle carried on an external pocket of your backpack, to a hydration system.
Or not!
I took a close look at hydration systems, and here's what I concluded.
Let me know if you agree or disagree with using a water reservoir and tubing to keep yourself hydrated on the trail.
---
1001 Ways To Live Wild
Geez, only 1001?
Ha! This "little book of everyday adventures" will prod you into trying something new in your daily routine.
Sometimes it's just fun to shake things up, whether on the trail or on your way to the grocery store.
And I'm guessing that you'll resonate with at least 10% of these suggestions (pop quiz: what's 10% of 1001?? a lot!).
If you're looking for a gift for a trail buddy, a nurturing female in your life, or yourself, this might be it! The book feels good in your hands, with its high quality paper letting you know it's something a little special.
In fact, I fell in love with the soft water color illustrations on each page, before I actually read any of the words.
Enjoy a peek at this little book.
---
One More Kindness Opportunity
Has this ever happened to you?
You arrive at a trailhead and spot the little building charmingly called a bathroom.
Usually there's no running water, let alone an opportunity for a bath. But I digress.
As you walk toward the facilities, you see ugly, offensive graffiti. Or maybe the door has been yanked off its hinges, plus the garbage can is overflowing.
If you're like me, you heave a sigh of disgust and feel helpless.
But not any more! I've discovered a way to report problems at a trailhead, or during a hike, that I can't fix or change by myself.
It's a free app for your phone called Park Watch Report. This is a really clever way to get all of us involved in keeping our beloved hiking areas in good shape, which is just another way to say that your kindness makes things better for the next hiker.
You can read the details here.
---
Can You Help?
Would you be willing to help me with a fun little project I've started?

All you have to do is send me the words you use to describe hiking, hiking gear, hiking destinations - anything a hiker would do, eat, drink, use or experience - in your part of the world.

.

For instance, Americans call the sport we all love hiking, but walking is a term used in other countries for the same activity.

What got me started on this project?

Curiosity.

And a desire to communicate more clearly with hikers around the world.

I'll compile all of this hiking vocabulary on a new web page and share the link in a future newsletter.

Thanks for your help!

You can just reply to this email, or use the links below.




---
'Bye For Now!
Thanks for reading all the way through to the end of this humble little newsletter.
Here's the part where I tell you how much I enjoy all of your emails, and ask you to keep them coming my way!
It's a privilege to be a member of the kind, happy, creative and generous hiking community.
Hurrah for hikers!
May all of your trail time this month be blister free, well hydrated, and eventful (in a don't-need-the-first-aid-kit kind of way).
Happy Trails Always,
Diane a.k.a. Happy Hiker
diane@hiking-for-her.com
Hiking For Her
Or stop by these HFH pages for a little hiking inspiration:

HFH FaceBook

HFH Pinterest

HFH Amazon Author Page

Did you receive this newsletter from a friend? Sign up for your own free monthly subscription.