October 2016: A Note From Diane
---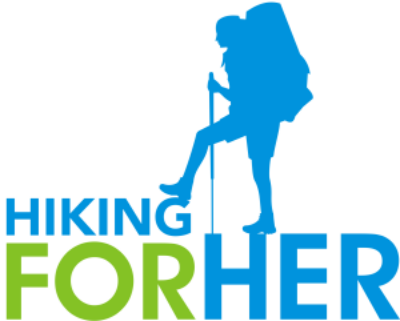 October Greetings to you!
And what a fast 30 days it has been since the last time I sent out this newsletter.
Does time fly when you're having fun hiking, or is it just me caught in a time warp?
All of the things I've collected for you this month revolve around being adventurous.
So let's jump right in!
'Cuz that's what adventurers do, or so I hear.
---
Outdoor Adventures Change Lives
"The mountains change you. For me, they challenged me to think of myself less as an awkward lump and more as an adventurous explorer."
What a great quote from a woman who took a chance, went on a hiking adventure, and loved it.
And it's because one organization is focusing time and effort on changing lives, one hike at time.
Get inspired by Latino Outdoors
---
Adventures of the Fossilized Kind
I'll go out on a limb here (keeping with the adventurous theme) and predict that you are like me, fascinated with anything you can find in the outdoors.
Maybe, like me, you have an extra level of fascination with fossils.
Then you've got to check out these 12 places where you can hike AND see fossils. Two adventures in one!
Even if fossils aren't your thing, seriously consider hiking in some of these gorgeous places. The photos should convince you even if my words don't.
Twelve Fossil Hikes
---
Adventurous But Cautious?
Hikers by definition are adventurous.
But I've learned over the years that my adventure might be your nightmare.
And vice versa.
How you feel about stepping onto a hiking trail also depends on the weather, terrain, level of preparation, and your gear.
Are you ever anxious about taking risks as a hiker?
One hesitant hiker has shared her approach to trail anxiety in a book entitled "Traveling with Baggage: A Guide for the Hesitant Hiker".
I found a review of it in the Women Of Heart And Adventure (WHOA) online magazine.
Another great fit for our adventure theme! Am I on a roll this month or what?
But I'm wondering if that's Whoa! as in Slow down!
On second thought, it's probably more like Whoa! This is crazee fun!!
---
Beginner Hiking Classes
I've been retired from the classroom for about a year now, and I'm getting the itch to teach again.
And based on the emails I get every month, there are budding adventurers who just need a few skills to get comfortable on the trail.
So if that's you AND you live in, or plan to visit, the Seattle area, check out what I've got planned for you.
Update: These classes are no longer offered.
---
Need A Few More Hiking Blogs In Your Life?
Hiking blogs are so much fun to read, and I'm grateful that you spend a bit of time with Hiking For Her in your busy day.
But did you know that there are more than 100 hiking blogs to choose from?
And that Hiking For Her is rated among the top 5?
Yeah, news to me, too!
But happy news ;)
---
Thank you!
Canada has already celebrated Thanksgiving Day.
Americans have about a month to go before gathering together to give thanks.
But here I am to tell you that no matter where you are in the world, I am very thankful for you.
Not a day goes by that I don't receive a message that makes me smile, or shed a tear, or let out a little gasp of surprise.
Thanks for hiking, thanks for sharing, thanks for encouraging me with your kind comments and sincere feedback.
And I am truly grateful to those who purchase and review my Best Hiking Tips For Women Day Hikers book. A heart felt review is worth more than gold to a writer, and I'm no exception, so thanks for even thinking about leaving a review.
Please continue to let me know how I can help you be the strongest, happiest hiker on your trail adventures.
From one outdoor adventurer to another,
Happy Trails always,
Diane a.k.a. Happy Hiker
diane@hiking-for-her.com
Hiking For Her
Or stop by these HFH pages for a little hiking inspiration:

HFH FaceBook

HFH Pinterest

HFH Instagram Page

HFH Amazon Author Page
Did you receive this newsletter from a friend?
Sign up for your own free monthly subscription.