March 2016: A Note From Diane
---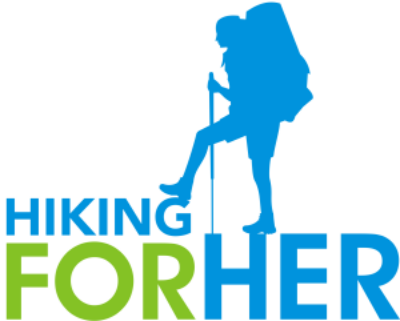 Hello to you!
March can be a tough month for a hiker, sandwiched in between two distinct seasons.
Gray skies, mud or snow up to your ankles, and (let's be kind) brisk refreshing breezes can act as disincentives for hikers.
But don't let unpredictable weather get you down!
This month I've got plenty of reasons to hit the trail, even when you don't feel like it.
Away we go...
---
Vigorous Exercise Boosts Critical Neurotransmitters
Critical what?
Those busy little molecules that carry messages between your brain cells.
You want lots of them, in the right balance and timing, to feel motivated about life, which includes lots of hiking plans, right?
So when you feel down, go hiking. And take a friend who needs some fresh air and exercise, too.
To find out why it's a good thing that hiking boosts the amount of neurotransmitters in your brain, read a research summary here.
---
52 Hikes Challenge
Now that you know why hiking makes you feel happy, why not challenge yourself this year for even greater hiking happiness?
You can do that privately, of course, by setting goals and checking them off your list.
Or you could get a little more public about it by joining their adventure series for 2016.
Not only will you be chipping away at your hiking bucket list, you'll be stretching your definition of what a hike can accomplish: community service, mentoring, and more.
Sounds like a win-win scenario!
---
More Research Confirms What We Already Know
I love it when science aligns with common sense, don't you?
Read why you're one of the nicest people around right here.
---
Slick, Cheap Motivational Tool
Take a guess at how many steps you take each day.
You might be shocked at how small that number is on a non-hiking day.
A few months ago my daughter gave me a little device that attaches to a sports bra strap (out of sight, out of mind) and counts daily steps. It does way more than that, but it was the steps feature that really got my attention.
My daily walks around the neighborhood were not racking up the mileage that I was hoping would keep my leg muscles strong.
So she challenged me to get in 10,000 steps a day. To do that, I had to add a few hills and another loop around the neighborhood each day.
Now I'm hooked. I love checking my mileage total at the end of the day.
I also love how my endurance has increased on recent snowshoe hikes.
To see if wearing a simple little gadget could be a way to inspire you in the direction of stronger legs, read my hiking pedometer review.
---
Eagle Inspiration
Catching a glimpse of a soaring raptor above a hiking trail is one of the greatest thrills of outdoor time.
But I've never had a chance to watch eagle parents raise a batch of eaglets.
Until now!
Take a few moments to check out this webcam capturing every moment of eagle parenting. (web camera now disabled)

---
Lookout
If eagles and pedometers don't inspire you to hit the trail, maybe the chance to staff one of the few remaining lookout towers in Washington State will.
There's a deadline of March 31st involved, so don't delay reading about
how you can be a Green Mountain Lookout Steward.
---
Free Hiking
Now that you're inspired, motivated and eager to wrack up 10,000 daily steps, where are you planning to hike?
Just a reminder that April 16 - 24 is National Park Week. This is part of the 100th anniversary of the National Park System in the U.S.
What it means to you is a chance to pick a park and get in free.
---
Gear Up!
Don't forget that REI, the gear coop, is honoring its members with annual dividends along with some once-a-year coupons that will help you get your gear list in shape.
Use those coupons by April 4th!
If you haven't checked out REI yet, you will be pleasantly surprised by the good customer service, extensive gear selection, and generous return policies.
They've been keeping me coming back for more since 1977!
---
Best Wishes For You
Thanks for spending a little time here with me.
My wishes for you in the upcoming months are:
Strong legs to hike with, a strong thirst for increased happiness via new hiking trails, and the motivation, time and good health for both!
Happy Trails Always,
Diane a.k.a. Happy Hiker
P.S. If you have any comments, suggestions or questions for me, simply reply to this email.
Or use this contact form!
Visit the Hiking For Her website.
Or visit here for a little hiking inspiration:
HFH Pinterest
HFH FaceBook
Did you receive this newsletter from a kind trail buddy? Get your own copy, delivered right to your inbox, by signing up here.