November 2015: A Note From Diane
---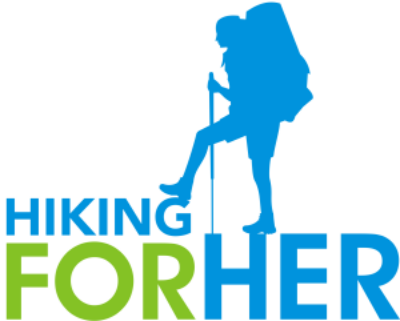 Hello, hello!
Ready for a quick dose of hiking info?
I know this time of year gets super busy for everyone, so let's jump right into the stuff I've got for you this time around, focused on why you are so very smart to be a hiker:
*Hiking can slow down the aging process.
*Hikers are exceptional human beings.
*15 (more) reasons why hiking is a smart move.
I'll also share Hiking For Her's first YouTube video, and a "thank you" to gift yourself or a hiker you love.
Let's leap in!
---
Hiking and the Aging Process
An article in the New York Times caught my eye recently because it posed a question that you as a hiker know something about: "Does Exercise Slow the Aging Process?"
I'll give you a link below so you can read about the research yourself, but here are the take-away gems for hikers:
*"Aging" in this scientific study of ~6500 people ages 20 - 84 refers to cellular aging.
*Cells get old and can't divide; this aging process is tied to DNA replication and specifically a part of the cell called "telomeres".
*Longer telomeres = younger cells, and therefore a younger body (you have trillions of cells).
*The association between middle aged people (45 - 60 years) who exercised regularly, and longer telomeres, was strong.
So keep up those healthy hiking habits! Your cells are grinning ;)
Here's the link to the article.
---
More Reasons To Keep Hiking
Gotta love this title, too:
"Why Outdoorsy People Make The Best Co-workers".
If you don't follow the work that NOLS (National Outdoor Leadership School) does to get the word out about hiking, I'd recommend their blog.
Start with this great article, singing the praises of hikers - because according to NOLS, we outdoorsy types are:
1. Effective communicators.
2. Goal oriented.
3. Creative.
4. Good risk evaluators.
5. Able decision makers.
6. Fun to be around.
7. Work/life balanced.
To which I say: Finally! Somebody noticed!!
The link to the blog article is here.
---
Fifteen Benefits to Hiking (Think Longevity)
OK, we're convinced that hiking keeps our cells young, and makes us irresistible to be around!
But let's go even further, shall we? How about 15 reasons why hiking is a great idea, with 15 bonus tips to make your trail time even better.
But wait! There's more! Gorgeous photos of hiking in the Southwest, USA.
If desert hiking and the Grand Canyon appeal to you, these photos will entice you into exploring your hiking possibilities with Southwest Discoveries.
NOTE: I am not an affiliate Of SW Discoveries, and do not receive compensation for sharing this website with you. As usual, I share because there's valuable information AND because this time of year I start daydreaming about dry, warm hiking destinations.
---
Speaking of Destinations...
I carry a video camera on all of my hikes, going back almost a decade. It dawned on me recently that I should probably be sharing some of the back country destinations I've been privileged to explore.
For example, I had the pleasure of experiencing some of the finest Canadian Rockies hiking in British Columbia recently, in Mount Robson Provincial Park near Valemount, B.C.
I would be honored if you would take a peek at my very first YouTube video, less than 2 minutes in length.
If you'd like more details about planning a trip to this fantastic hiking destination, here's how I did it.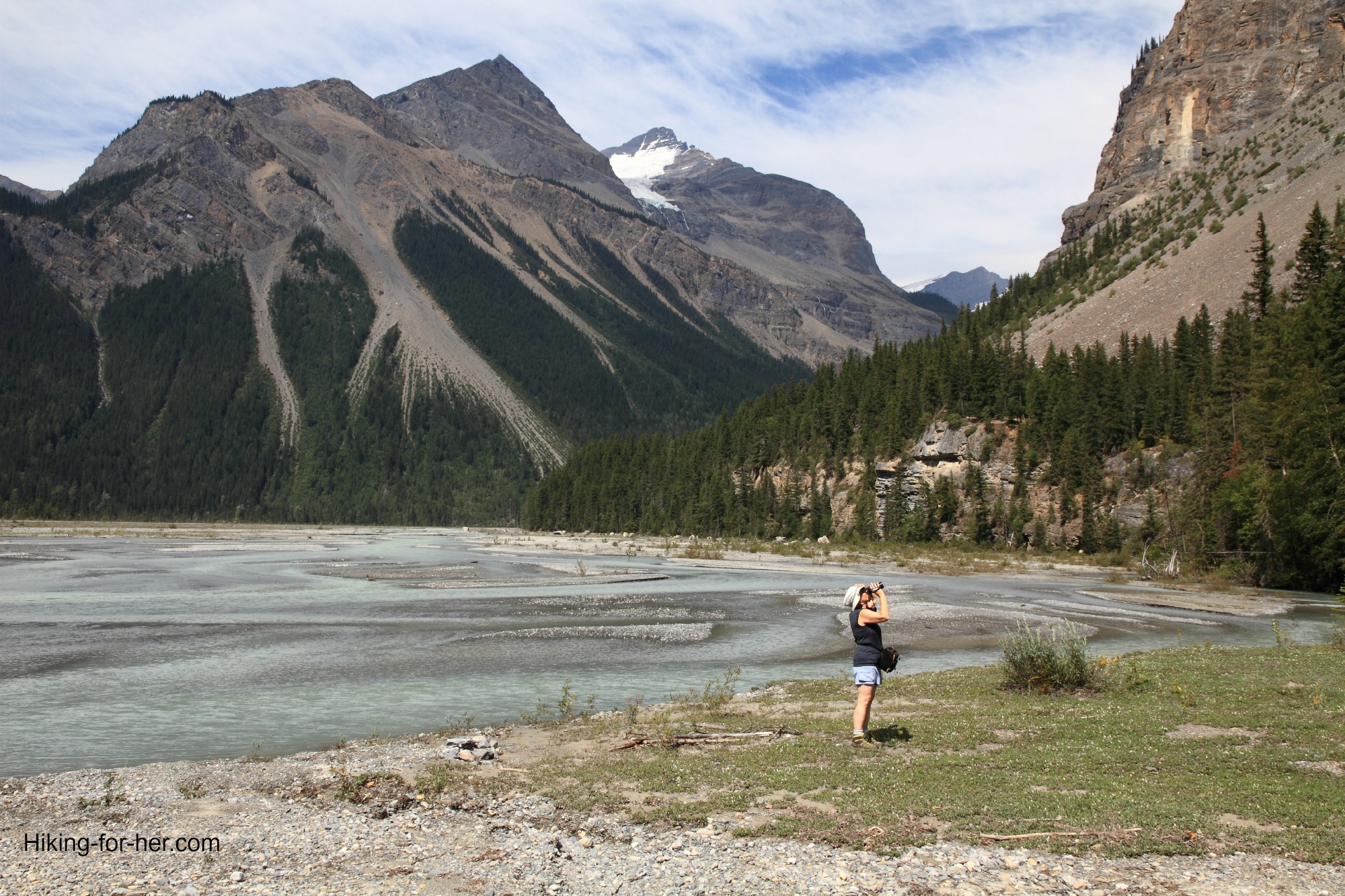 ---
---
Thank You For Hiking!
Every day the news headlines scream danger, destruction and death.
To push back against that avalanche of dark despair, I gathered together the resources I shared this month to highlight why the simple act of walking through Nature is important.
Hikers respect the Earth, themselves and each other, three qualities I admire about you!
So thanks for being in our global hiking circle. Strong hikers = strong citizens of the Earth.
Here's one way I can make my thanks tangible:
If you are planning to buy hiking gear for yourself, a trail buddy or a budding hiker in your family, use this coupon today, November 23rd. Maybe you can donate your savings to your favorite hiking group!
At no extra cost to you, Hiking For Her will receive a small commission for recommending REI. These small cash infusions keep the HFH lights on and the computer humming, so I
deeply appreciate your support.
Be sure to use the coupon code: 15FALLMEM.
I've been an REI member since 1977 (yes, I'm really that old!), and respect their "Closed On Black Friday" policy.
Their return policies are fair, customer service has never let me down, and I am the proud owner of many REI products - three good reasons I recommend them for your hiking gear purchases.
Here's a sleeping bag review I did on the REI Joule bag I bought recently:
REI Joule Sleeping Bag Review
---
Best wishes for some great hiking destinations of your own! Thanks for reading all the way through. I hope you've gotten a few tidbits to make your trail time happier.
Drop me a line and let me know what you've been up to on the hiking trail. Questions and comments are always welcome, too!
Until we exceptional human hikers meet again,
Happy Trails always.
Diane a.k.a. Happy Hiker
diane@hiking-for-her.com