January 2021: A Note From Diane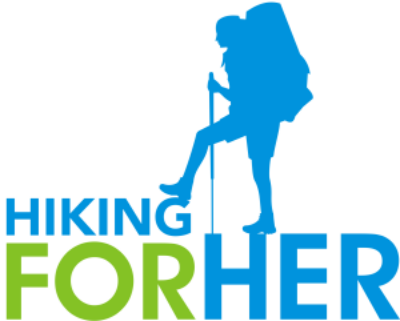 Hurrah for January hiking, because the days are growing (a bit) longer, and we are craving long, deep breaths of fresh air. January trails are happy to deliver.

Also, we can set hiking goals in January to work toward in the coming months.

January is a blank canvas, a fresh sheet of paper, an unblemished snow bank to write your name in... you get the idea.

This month's newsletter will get you thinking about 2021 goals, and share some ways to stretch yourself as a hiker.

There are also 2 inspiring hikers to meet.

Shall we?


---
2021 Opportunities For Hikers
There are a few things I'd like to get on your calendar, depending upon your interests as a hiker.

First up: 2021 Volunteer Vacations with the American Hiking Society has updated their info page. Note:

1. No trips scheduled until June 2021.

2. No applications taken until April 2021.

3. All this is Covid dependent.

Here's the link to further information:

American Hiking Updates 2021

This group is also planning a virtual "Hike The Hill" on March 8-26, 2021. As in Capitol...

If advocacy is your passion, get registered here:

American Hiking Hike The Hill 2021


---
Recreation.gov is accepting applications for their "Share Your Story" contest through April 30, 2021.
You can send entries in these categories:
-Traditions (Old and New)
-Reflection Journeys
-RV / Campervans
-Best Time Ever!
-Activities & Adventure
-Family or Group Travel
Pretty sweet prizes, and lots of ways to win! Check it out:

Share Your Story Info


---
There's a brand new national park and preserve to explore in 2021!

It's called New River Gorge, sprawled across 7,021 acres in West Virginia.

Have you hiked there? Do you intend to? I'm curious about it, so drop me a line!

Get more scoop in this article from the Blue Ridge Outdoors group:

Newest National Park Info


---
Here's a chance to be an audio correspondent if you plan to hike a long trail in 2021.

And it doesn't have to be the usual suspects, the AT, PCT or CDT. There are plenty of other long trails to be had beyond the Triple Crown trio, as I'm sure you know.

If not, here's my take on them & how to choose one: Motivations For Hiking Long Trails

To apply to be a correspondent, you must agree to turn in audio submissions every other week from a hiking trip of at least 3 months, to be used by The Trek.

Deadline is coming right up: January 25, 2021. Notifications will be sent by February 15, 2021.

More details here…

The Trek Application Info


---
CONGRATULATIONS!
Jennifer Pharr Davis has been appointed to the President's Council on Sports, Fitness & Nutrition.

Yup, a seasoned long distance female hiker is going to have a chance to chime in on these important subjects.

Read more about how this Council aims to increase participation in sports here:

President's Council


---
Meet Another Awesome Hiker
Wesley Trimble is not a "famous" hiker like Jennifer, but he's pretty amazing in my book.

Why?

Because he's demonstrating what it's like to set an audacious hiking goal, and then how to get out there and do it - with cerebral palsy.

His self narrated YouTube video offers you spectacular Colorado mountain scenery, and thoughts on his goal to summit all 54 of Colorado's 14,000-foot peaks.

Within Weakness Video


---
Craving Community?
This week marks the one year anniversary of the first confirmed Covid case in the United States.

We've been through a lot in twelve months, and maybe it's left you seeking hiking connections that can be enjoyed at a distance.

Please consider joining our Over Forty Hiker virtual community of women who enjoy sharing hiking goals, enthusiasm, tips and photos.

It's private (no social media nonsense).

It's secure (what happens in the Community stays in the Community).

It's the perfect place to set a 2021 goal and be encouraged and supported.

And it's a wealth of hiking knowledge: big stuff, small stuff, whatever matters on the trail!

For instance, this month we're sharing tips on hiking gait and how to deal with soreness.

And how to conquer boot laces that magically untie themselves every fifteen minutes.

Here's the link to the invitation page:

Join Our Over Forty Hiker Community

We'd love to welcome you this year!

P.S. No need to have hit that magic milestone year, we welcome any female hiker who wants to hang out with us.

But be sure to visit that link above to see if it's the right fit for you. We want to meet & exceed your expectations.


---
Just a note within this note...
Hiking For Her has been around since 2008. That seems like eons ago... and sometimes I wonder if I'm being of service, or just mumbling to myself.

So I wanted to share something that landed in my inbox this week: a notification that my little website made Adventure Junkies list of Top 25 Hiking Blogs for 2021, in the #10 spot.

Humbling, and a much needed shot of motivation to keep me going to provide the best hiking tips.

So from me to you, here's some encouragement to keep moving toward your goals.

I realize that it's hard to show up every day and put one boot in front of the other (regardless of the trail you're on in life).

Sometimes it can be a slog!!

But it's worth it, because even a tiny voice matters to someone, somewhere, in the cacophony of this world, as I found out this week.

So if you need a word of encouragement (or a dose of tough love) to attain your hiking goals, hit "reply". I've been here awhile, I'm here now, and my inbox has plenty of room for your message.

A quick "hello", funny hiking meme, or a beloved trail photo, also welcome!

Until next month,

Happy January Trails to you,

Diane a.k.a. Happy Hiker

diane@hiking-for-her.com

Did you receive this newsletter from a friend?
---
Sign up for your own free monthly subscription.
---
Please consider this invitation:
Join Our Over Forty Hiker Community
---
Stop by these HFH pages for a little hiking inspiration! Likes, comments and shares are always appreciated.

Hiking For Her

HFH Facebook

HFH Pinterest

HFH Amazon Author Page

HFH Goodreads Author
---
Some of the links in this newsletter and on the Hiking For Her website may be affiliate links.
What does this mean for you?
You create a small miracle when you buy hiking gear through those links, by allowing a modest percentage of your purchase price to flow into the HFH coffers.
What's so miraculous about that?
You receive great gear that has been trail tested and approved by a seasoned hiker. You pay nothing extra. AND you help keep the free hiking tips flowing to your virtual trail buddies around the globe.
Wow!
And a sincere Thank You for your vote of confidence in Hiking For Her. It means a lot!
---