Looking For
The Best Hiking Tips
For Female Hikers?
by Diane Spicer
If you've ever wished for a Best Hiking Tips expert to answer your questions about how to hike, or offer realistic and trustworthy hiking advice, you've hit the hiking jackpot!
Women hikers world wide have the same basic hiking questions:

How do I start hiking?
What are the best womens hiking clothes?
Do I have the right hiking gear like sleeping bag and hiking boots?
What should I know to keep myself safe on the trail?
How do I plan for my first hike?
What can I do to reduce my hiking aches and pains after a long day on the trail?
Should I be using trekking poles?

What should be on my backpacking list? 
Can I use my cell phone for navigation?

Do I carry the same water bottle in every season?

Is it safe to hike solo?
What kind of sun protection is best for female hikers?
Do uphill hikers have the right of way?

Can I put together my own basic first aid kit?

Backpacking food ideas - where do I even start?
Can I pull off a Pacific Crest Trail or Appalachian Trail backpacking trip?

Grab a comfy chair and your favorite beverage!
This is the place to get your questions answered so you can stay on the trail - or get on it the very first time.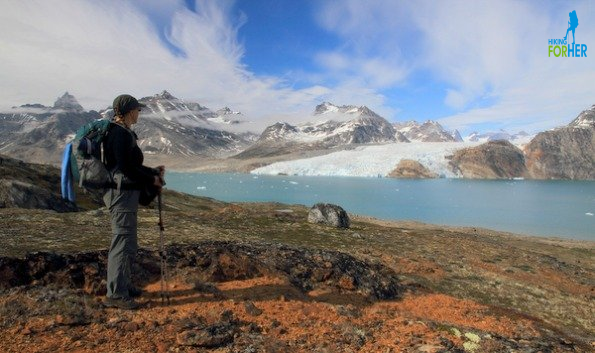 Best hiking tips can get you ready to explore wild places like East Greenland ... or your own neck of the woods

Find the best hiking tips
for hitting the trail

Hiking For Her offers a bounty of free hiking advice and specific trail tested information geared toward women hikers.
Because we do things a little differently than the guys!
Is this a female hiking blog?
A how to hike guide?
Or an archive of hiking knowledge?
Use the information on Hiking For Her any way you'd like!

Start here

Which types of hiking appeal to you?

Best gear for a safe, comfortable hike

Trail footwear for all types of hiking

Solo hiking tips to keep you safe and sane

Hiking For Her does not do paid reviews and does not accept sponsored or paid posts or links.
That's why you can trust these tips for your hiking plans - factual, reliable and trailworthy.
---

Make your life easy

It's easy to keep the newest hiking advice flowing your way!
Choose how frequently you'd love to get fresh hiking news:
A free monthly Happy Trails newsletter, delivered in the last week of each month, year round. Use the form at the top of the page.

Fifty two weekly updates per year, brimming with time sensitive freebies, coupons, deals, and hiking resources: the sign up is at the bottom of the page.

Lots of tips, news, offers and fun stuff that you won't see anywhere else!

And rest assured, your address is used only to send you this hiking related information. It's never sold or shared.


You can grab
the best of the best,


all in one place



For women day hikers, here's a wonderful way to get answers to your hiking questions: a good old fashioned book!
This book is packed full of practical advice, plus tips to keep you safe and happy on any hiking trail.
Available as an e-book (Kindle) or paperback!


Please join our
hiking community

I invite you to explore all of the ways you can join other hikers as you learn some new techniques and tricks to conquer the trail:

Resources to answer your questions
Special private
woman only community
Our Over Forty Hiker Community is a private, focused group where you can exchange ideas and hiking information with other female hikers.
 
Navigate quickly to
the hiking info
you want to read

A few navigation tips for finding exactly what you want on this extensive website:

Scroll through this

handy site map. It's conveniently organized by hiking topic.

Or use the green highlighted search box at the top of each page to search for a topic.
Use the floating "top" button on the right side of your screen to get there fast.


How to keep up with
the latest

To stay current about gear, techniques, tips and new developments in our hiking community, you can:

But wait!
even more hiking goodness
right here for you

Receive

free, personalized

answers
to your hiking questions

Get your individual questions answered by me, a trail veteran with 45+ years (and counting) of hiking experience.
Every email is read and answered, free of charge.
Why?

Because if you have a hiking question, chances are lots of other women hikers do, too.
This CONTACT link gets you started.
Let's spread the wealth of best hiking tips for women hikers far and wide!
Together, we're stronger, smarter and safer hikers on the trail.
And just in case you're wondering...
"Who would sit down and write all this stuff about hiking?"
Read the back story here.

Thanks for stopping by

Please enjoy the best hiking tips in these Hiking For Her pdf instant download freebies:

And enter for a chance to win something you can use on your next hike.

It's a pleasure creating this hiking resource for women hikers, so please enjoy every page.
Hiking For Her's mission:
Happy Trails For All


Now get out there
and hike up a storm!

Poor choice of words for a hiker.
Let's try that again.
Stride confidently down any trail, in any weather and every season, using these best hiking tips from your virtual trail buddy at Hiking For Her.
My heartfelt wish for you:
Happy Trails always
---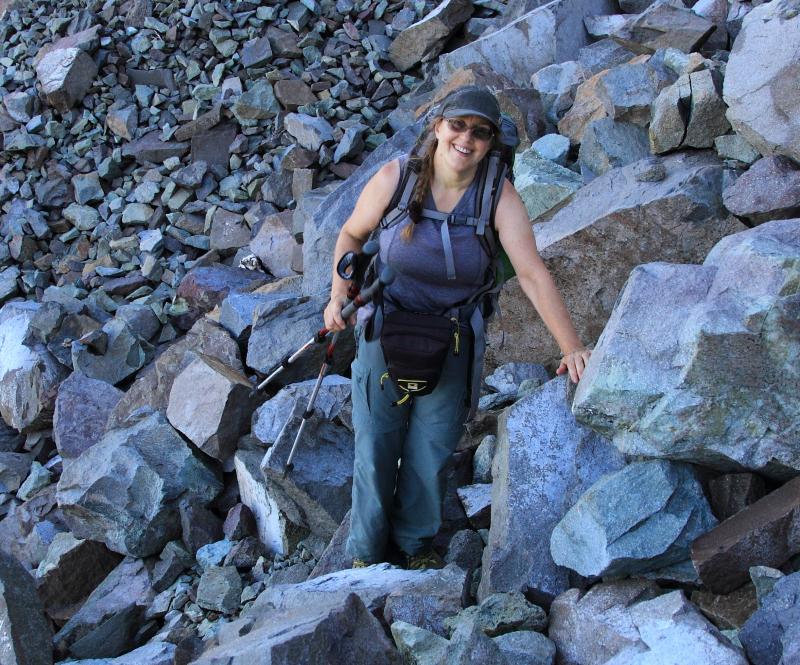 About the author
Diane is the founder of Hiking For Her.
She's been on a hiking trail somewhere in the world for nearly five decades, & loves to share her best hiking tips right here.
Explore everything the Hiking For Her website has to offer on this sitemap.
Didn't find what you were looking for? Use the blue TOP button
on the right to jet back up to the search box.



Hiking For Her's weekly emails keep you current on hiking & backpacking news.


Free, fast, fun info for you, every week of the year.

Use the box below for fast sign up!






flash giveaways
timely deals
steep discounts
freebies

resources
Why wait a whole month?
Plus, there's never enough room in the newsletter to share it all, so why miss out on exclusive Hiking For Her giveaways, limited time gear deals and discounts, freebies, updates, and more?

A short, info packed weekly email update will keep you current on all things hiking!
When you sign up to receive this update, you are agreeing to Hiking For Her's privacy policy.

Don't miss out!

Read more about these hiking weekly updates
As an Amazon Associate,  Hiking For Her earns from qualifying purchases. 

HFH Policies

Photo credits: All photos on this website were taken by David Midkiff or Diane Spicer. All rights reserved.