Looking For
The Best Hiking Tips
For Women Hikers?
The best hiking tips can get you ready to explore wild places like East Greenland ... or your own neck of the woods
Have you ever wished for a Best Hiking Tips expert?
Someone with realistic, trustworthy hiking advice to share with you as a female hiker?
You've hit the hiking jackpot!
Hiking For Her offers you expert hiking tips, gear reviews and helpful tools.
So grab a comfy chair and your favorite beverage!
This is the place to get your questions answered so you can stay on the trail - or get on it the very first time.
Start here



Explore everything the Hiking For Her website has to offer using this sitemap.
Hiking For Her does not do paid reviews.
You are not reading sponsored or paid posts.
That's why you can trust these tips for all your hiking plans:
factual, reliable and trailworthy.

More hiking questions answered
Where else can you find specific trail tested tips geared toward women hikers who have big hiking goals in mind?
Use these free hiking tips any way you'd like:
A frequently updated female hiking blog
A how to hike guide
An extensive archive of hiking knowledge
Why does Hiking For Her offer all this to you?
Because females do things a little differently than the guys!
We need to stick together and get it done on the trail, by celebrating our differences and maximizing our strengths. Together, we're stronger hikers.
It's a pleasure creating this hiking resource for women hikers, so please enjoy every page.
Hiking For Her's mission:
Happy Trails For All
Didn't find what you were looking for?
Use the blue TOP button
over on the right
to jet back up to the search box.

Now get out there
with these best hiking tips 
and hike up a storm!

Poor choice of words for a hiker.

Let's try that again.
Use all of these tips from your virtual trail buddy at Hiking For Her to stride with confidence down any trail.
Hiking For Her does not sell any personal information.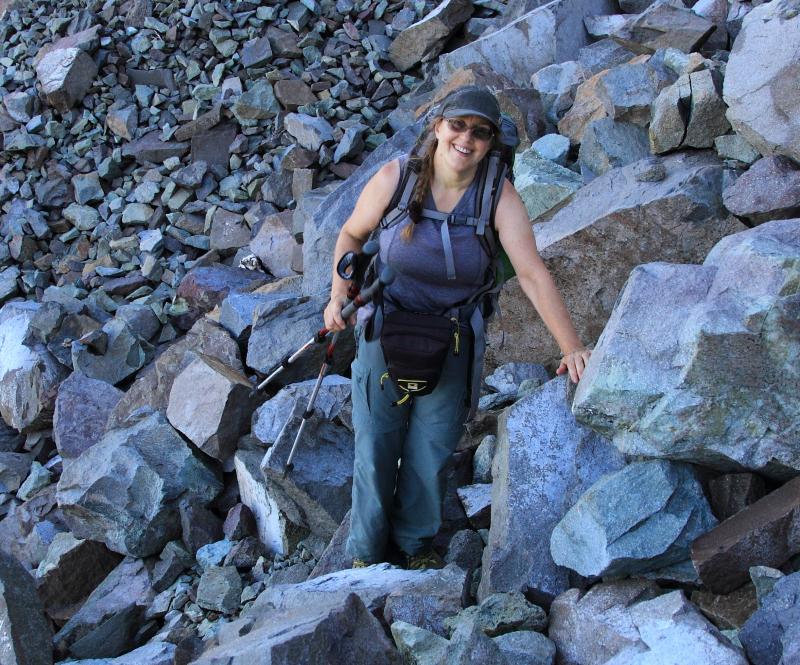 About the author
Diane Spicer is the founder of Hiking For Her.
She's been on a hiking trail somewhere in the world for nearly five decades and counting.
She loves to share her best hiking tips here.
As an Amazon Associate,  Hiking For Her earns from qualifying purchases. 



All rights reserved. 





Photo credits: All photos on this website were taken by David Midkiff or Diane Spicer except where noted.