Enjoy Happy Trails, the free monthly newsletter from Hiking For Her.

Receive a free resource: Hiking Layering System Explained
Welcome To The Best Hiking Tips
For Women Hikers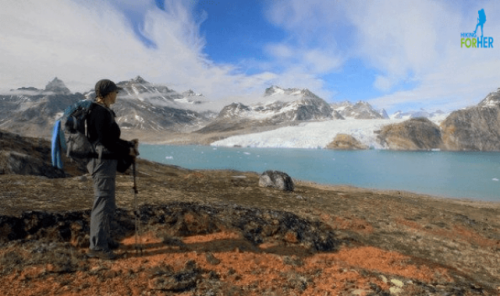 The best hiking tips can get you ready to explore wild places like this in East Greenland ... or your own neck of the woods
Have you ever wished for a Best Hiking Tips expert to help you get started as a beginner hiker?
Someone with realistic, trustworthy hiking advice to share with you specifically as a female hiker?
Are you searching for a seasoned hiker to answer your hiking questions?

Welcome to Hiking For Her, offering you:
the best hiking tips
hiking 101 tips for beginners
expert gear and hiking clothing recommendations
backpacking and day hiking gear lists 
detailed gear reviews
answers to hiking FAQs

how to hike guides
and so much more for hikers of all ages!
Here's where you learn all about the types of hiking and get your questions answered so you can stay on the trail - or take a hike for the very first time.
JUST SO YOU KNOW

It's important that you get your hiking tips from a real hiker, not some AI assisted technology that can lead you literally astray.
Every hiking tip on this website is created by me, a real person and long time hiker, camper and backpacker.
There are no AI generated photos, either.
Real stuff, every time.

Best hiking tips start here!


Explore all the hiking essentials this website has to offer using this sitemap.
This hiking tips website is unique in many ways.

 Hiking For Her does not do paid reviews.
You are not reading sponsored or paid posts with hidden bias.
Paid placement of links does not occur on this website.
This is an ad free space for you to enjoy.
Every article is written from real life experiences.

That's why you can trust these free hiking tips:
factual, reliable and trail worthy.

More hiking questions answered


Don't wonder or worry about what to wear hiking, or what to bring on a hike.
Hiking For Her offers specific trail tested best hiking tips geared toward women hikers who have big and little hiking goals in mind.
Like how to go backpacking for the first time.
Or how to plan your first day hike!
Use these free hiking tips any way you'd like, as:

A frequently updated female hiking blog
A how to hike guide with best hiking tips for beginners


A

Hiking Frequently Asked Questions (FAQ) resource

An extensive archive of hiking knowledge
Or as one reader put it, a hiking encyclopedia!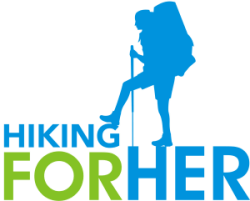 Enjoy a free monthly hiking newsletter
to keep you informed
Want the freshest tips and hiking resources delivered to your inbox each month?
Subscribe to the free Happy Trails newsletter!
Just your email address, and you can unsubscribe at any time.
Your information is never sold, shared or otherwise mishandled.

Thank you so very much for what you do. I am 65 and a hiker, and a woman - and reading what you write is like talking with a friend... There is not enough room here to say how many thank you's I have. I am looking forward to each newsletter!
~E.R.


Why does Hiking For Her offer all this
to you, free of charge?

Because females do things a little differently than the guys!
We like to stick together and get it done on the trail, by celebrating our differences and maximizing our strengths.
Together, we're stronger hikers.
And we like to share :)

Hike a lot smarter with these hiking tips!

It's smart to spend time planning and learning, before you hit the trail.
Not only is that the path to a shorter learning curve, it makes you a safer, smarter hiker.
And once you're on the trail, knowing you have the right gear and hiking food, you feel confident and ready to enjoy yourself.

That's exactly what I want for you!
Allow me to modify this famous saying just a bit:

The more that you read,
the more things you will know,
the more that you learn,
the more places you'll go.
~Dr. Seuss
And the more places you'll go hiking!

So dig in and explore all the best hiking tips.
It's a pleasure creating this hiking resource for women hikers, so please explore and enjoy each and every of the over 700 pages of hiking and camping tips.


Testimonials like these make Hiking For Her
your one stop for all things hiking

"Two years ago I was a brand new hiker. I've now completed three significant hiking trips.
Diane's guidance and advice are thorough and spot on. With her help I've been safe, comfortable, and prepared during all my hiking adventures.
I highly recommend her courses and blog."
-D.S.

Now get out there with these best hiking tips 
and hike up a storm!

Poor choice of words for a hiker :/

Let's try that again.
Use all of these tips from your virtual trail buddy Diane at Hiking For Her to stride with confidence down any trail.
I'm here for you with hiking tips whenever you need answers to your hiking questions!

Hiking For Her's mission:
Happy Trails For All Hikers
Hiking For Her does not sell any personal information.