February 2021: A Note From Diane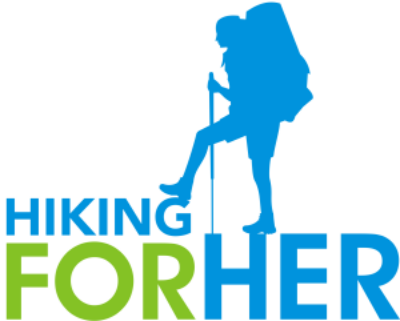 Howdy!

Ready for some fresh hiking news?

I've got it all queued up for you, including a seismic shakeup in outdoor media, a chance to win a shirt all of us should have in our layering system, some resources to help you make it through the doldrums (good hiking weather is coming, we just have to hunker down until it arrives), and more...

Up first: you need to meet this hiker!


---
Celebrate This Hiker's Achievement!
This woman is taking on the Ice Age Trail right now, in winter conditions.

See photos and read about her adventure here:

Emily Ford On The Ice Age Trail


---
Just For Fun
Enjoy this curated list of long-distance hikes around the world.

And by "enjoy", I also mean be inspired! We'll travel again, hopefully someday soon.

Drool Over This Hiking Destination List


---
Try Before You Buy Option
Cairn subscription boxes have something new going on: a try-it program called "Kitted".

Think of the time you'll save, and the gear you'll explore, all tailored to your experience level and interests.

-How it works:

You test out the gear for a week. Only keep what you like, and there are no shipping or return fees.

Check it out:

Kitted By Cairn


---
Underwater Hikes?
Sure, why not!

Yes, you can "hike" incredible underwater vistas located around the globe.

Instead of deer, cougar and bear, you'll meet tortoises, octopus, and coral!

This is a fun little diversion on a stormy day when your local trails are out of reach.

Under The Sea...

For a full run down of your choices for types of hiking, read my article:

Types Of Hiking


---
Hiking For Her Giveaway
A relaxed fit crew neck long sleeve shirt sounds like a welcome addition to your layering strategy, doesn't it?

Enter for your chance to win one from Baleaf:

Hiking For Her Giveaway Details


---
Breaking News
If you subscribe to outdoor/fitness/healthy eating related publications under the umbrella of "active living", here's some big news for you.

The parent company of 30 publications, Pocket Outdoor Media, has rebranded itself to "Outside", and has purchased Outside magazine, Outside TV, and Gaia GPS.

This may have ripple effects for hikers in the coming months as changes are made. I'll keep you posted on changes I notice.

Maybe you already noticed the new Backpacker website?

FYI: You can check their list of publications here:

Pocket Goes Outside


---
JMT Anyone?
This time of year we can use a little outdoor gawking time.

Here is a beautiful John Muir Trail field guide, put together by the JMT Wilderness Conservancy, to scratch the itch for photos and details about the wildlife and botany you'd see if you were on the JMT.

JMT Dreaming


---
In Our Over Forty Hiker Community
We just started a free 12 week course: How To Get In (Better) Shape For 2021 Hiking.

As in, it opened up today!

Topics will include hiking specific suggestions for cardio, balance, range of motion, flexibility, strength, self care and motivation.

Consider joining our community for the friendship, and enjoy the chance to ease into (or step up) hiking fitness and build stamina and strength for the upcoming hiking season.

How To Join Our Over Forty Hiker Community


---
Maybe You Noticed?
The Hiking For Her website has a fresh new look.

It loads faster, and is easier to use on mobile devices.

More new features:

• a "print" button for each article

• an UP arrow to return to the top of a page quickly

• an easy to use search box

• increased font size for an easier reading experience

There are still a few things to work on (be patient as I get to them), but I hope you like it!
---
Do Me A Favor?
Will you please do me a favor that may seem counterintuitive?

Scroll down a bit and hit UNSUBSCRIBE below if you no longer want to receive this newsletter. I detest bugging anyone with unwanted emails.

Thanks!

Until (if?) we meet again...

Happy Trails to you,

Diane a.k.a. Happy Hiker

diane@hiking-for-her.com
---
Did you receive this newsletter from a friend?
Sign up for your own free monthly subscription.
---
Please consider this invitation:
Join Our Over Forty Hiker Community
---
Stop by these HFH pages for a little hiking inspiration! Likes, comments and shares are always appreciated.

Hiking For Her

HFH Facebook

HFH Pinterest

HFH Amazon Author Page

HFH Goodreads Author
---
Some of the links in this newsletter and on the Hiking For Her website may be affiliate links.
What does this mean for you?
You create a small miracle when you buy hiking gear through those links, by allowing a modest percentage of your purchase price to flow into the HFH coffers.
What's so miraculous about that?
You receive great gear that has been trail tested and approved by a seasoned hiker. You pay nothing extra. AND you help keep the free hiking tips flowing to your virtual trail buddies around the globe.
Wow!
And a sincere Thank You for your vote of confidence in Hiking For Her. It means a lot!
---