Have the freshest free hiking tips sent to you each month!

Current Giveaways

What's up with this current giveaways page?
A better question:
Who doesn't love free hiking stuff?
Especially when it's high quality outdoor gear, hiking clothing, fun camping and hiking products, books, and anything else that makes your trail time safer, happier and more rewarding!

But why give away all of this stuff?

Why not?!
Life is short, trails are not, and it's just more fun to live life with a glass half full perspective.
Hikers, campers, backpackers and snowshoers need a lot of gear and knowledge to stay safe and happy in the outdoors, and that's where these giveaways come in.
Yup! Hiking For Her has decided that giveaways should be a regular part of life on this website.
There is already a bounty of free information here for you.
It's a great way to showcase the outdoor products I believe in, support, and use myself.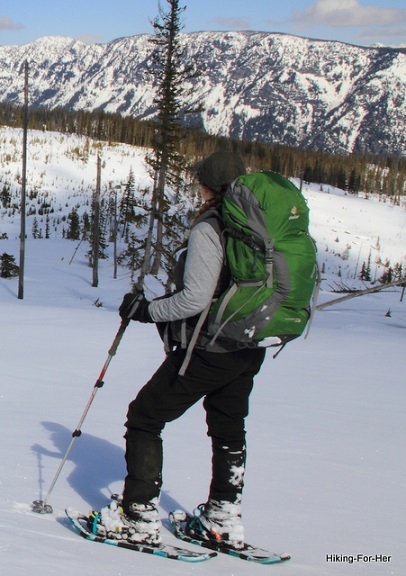 Big stuff, small stuff, it takes some high quality outdoor stuff to get you out here! Even better: when it's free.
Offering current giveaways are also a way for Hiking For Her to say thanks to you for being a part of our vibrant, awesome hiking community.

Current giveaways:
what to expect

You never know what you'll find on this page.
That's half the fun.
The other half is a chance to be selected as the winner of something to wear, something to read, or something to try out on the trail.
Let's keep things simple

Your email address is all that is required to enter the current giveaways.
It will be closely guarded by Hiking For Her.
So closely guarded that it will be used only to:
ask for your physical mailing address if you are the winner of a physical product, 

send you HFH related announcements about new fun stuff every once in awhile.
Some of the giveaways will have a short window of time for you to enter for a chance to win.
Others will last longer, several weeks at least, before a winner is chosen.

Bookmark this page and check back frequently so you don't miss anything.
Questions?
Current Giveaway:


Trailfoody


Stuck in a hiking snack rut?

Not sure what to eat on a hike?

Never have trail food in the house when the hiking mood strikes?

Trailfoody is the solution!

Here's an example of the good things that come in a bright orange re-usable Trailfoody sack:
This food is carefully sourced from small companies, folks who are outdoors enthusiasts and also know a few things about nutrition, deliciousness, and how to make food that travels well in a backpack.
I was so impressed with the quality and variety that I signed up for a monthly subscription.
Read my Trailfoody review here.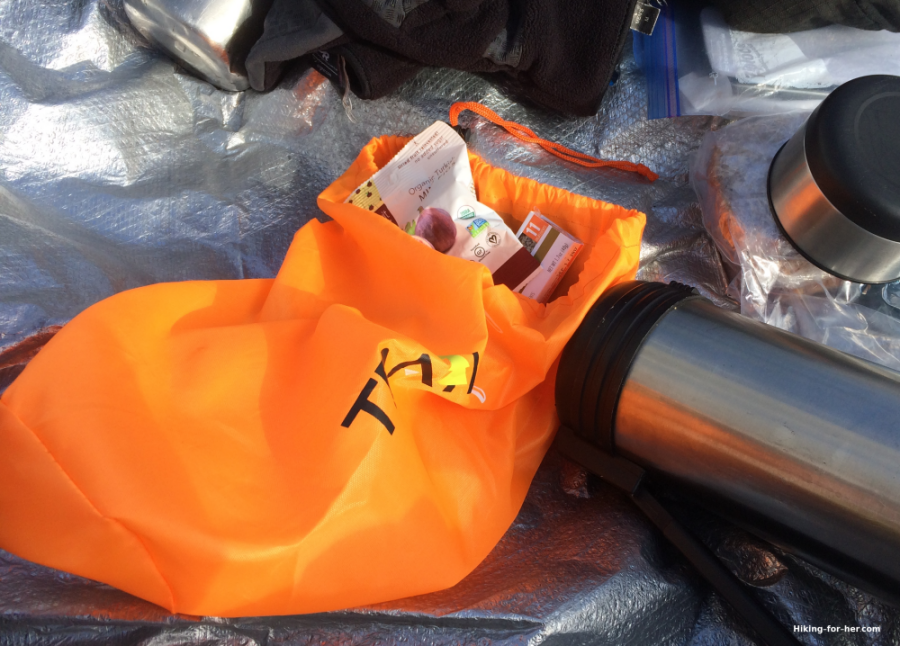 You will never lose your bag of Trailfoody!!
From now until December 15, 2017, you can enter to win your own sack of deliciousness.
Just use this form, and then visit Trailfoody to see how easy it is to sign up for a monthly dose of their unique selections.
Trailfoody Giveaway!
Deadline for entering for your chance to win: December 14, 2017, 11:59PM PDT.
To enter, you are a resident of one of the 50 United States or District of Columbia, and are at least 18 years of age.
One winner will be randomly selected after deadline has passed.
Winner agrees to be contacted via email by Hiking For Her, and provide a physical US mailing address.
Thanks for entering! Before you go, be sure to sign up for Hiking For Her's weekly emails. Not only will you find out first about fun giveaways like this one, you'll enjoy coupons, discounts, freebies and resources that don't show up in the monthly Happy Trails newsletter. There's a gray sign up box at the bottom of this page, and all it takes is your email address. Thanks for visiting Hiking For Her, and good luck.
Just a few more details
before you enter this giveaway

If the winner has not responded to Hiking For Her's congratulatory message after 5 days have passed, another winner will be selected at random from the entries.
This sack of delicious food will be sent directly to the winner's U.S. address by Trailfoody.
Good luck to you!
And a big Thank You to the good folks at Trailfoody for generously providing this giveaway.

---
---
GobiGear SegSac
This giveaway ended November 30, 2017
The lucky winner: R.S. from
Stuart Florida
Photo courtesy of GobiGear
GobiGear has lots of sizes and styles to keep you organized.

While you're there, use this special code for 20% off your entire order, valid through December 22, 2017: HikingForHer20
---
---
Colter Bandana Giveaway
This giveaway ended November 15, 2017
The winner: Char Edwards, Washington State

Photos courtesy of Colter Co.

Many thanks to Colter Co. for their generous donation!

---
---
JunoActive Clothing Giveaway

This giveaway ended October 31, 2017.
Congratulations to Jean H. (Michigan) who received this three piece trail outfit:

| | | |
| --- | --- | --- |
| SoftSport™ 240 Fleece Full Zip Hoodie | Stretch Naturals Long Support Tank | QuikWik® Leggings |
All photos courtesy of JunoActive

Why not bookmark this page and return often for your chance to win something fun, fabulous and/or functional for the trail?
---
---
Book Giveaway
This giveaway ended on October 10, 2017.

But stay tuned to this page for your chance to win a copy of this book, coming soon!
Click on the book cover for details about the book's contents.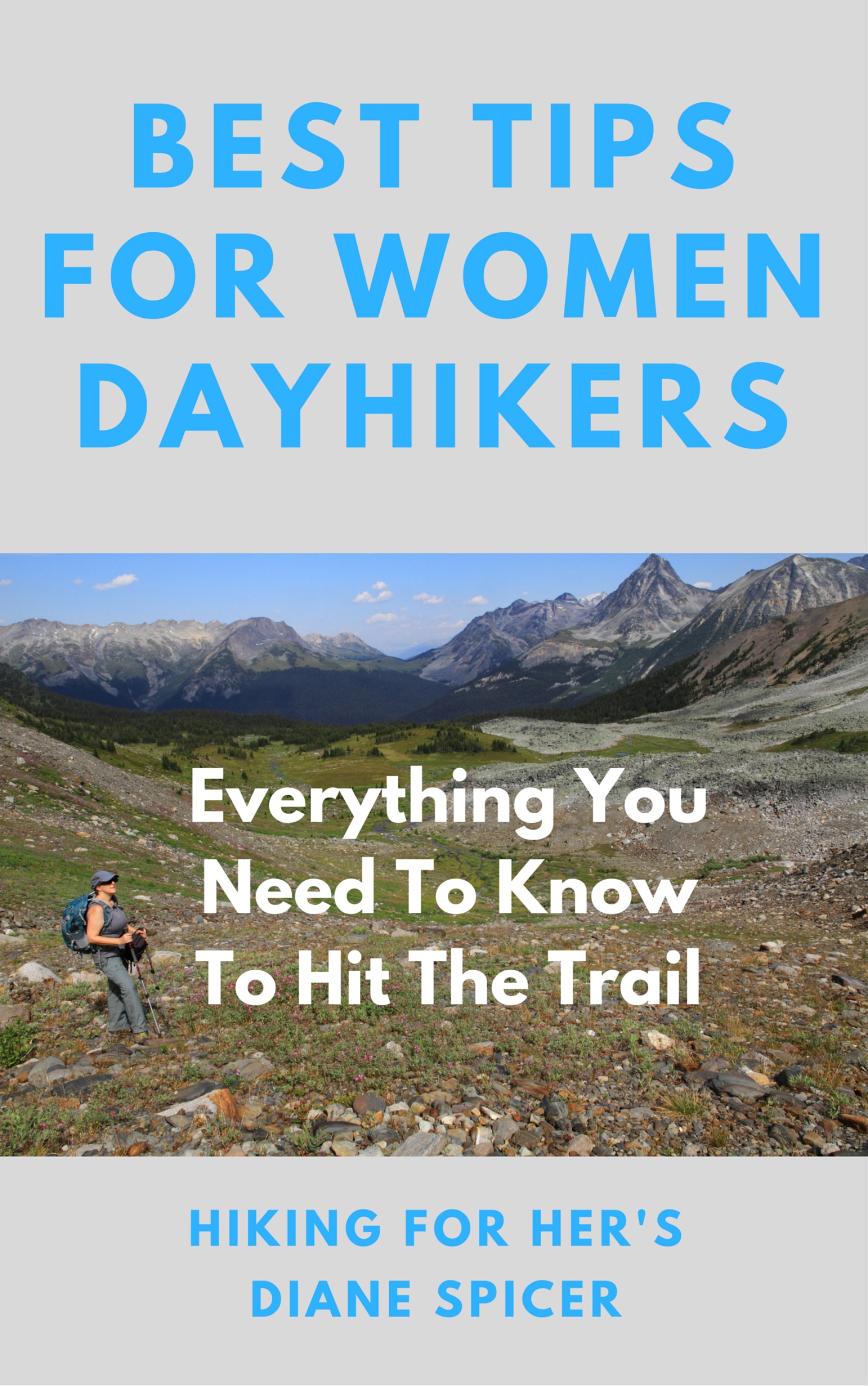 ---

So what's the best way to

stay in the loop
?
Never miss Hiking For Her current giveaways:
Sign up for the weekly email update from Hiking For Her, using the gray box that follows.
Short, sweet, and packed with lots of gear deals, discount coupons, resources, and hiking news, too.
Home page > Fun Hiking Stuff >
Hiking For Her's Current Giveaways
Didn't find what you were looking for? Use this search box to find it quickly.

Why wait a whole month?
Plus, there's never enough room in the newsletter to share it all, so why miss out on exclusive Hiking For Her giveaways, limited time gear deals and discounts, freebies, updates, and more?

A short, info packed weekly email update will keep you current on all things hiking!

Don't miss out!