April 2018: A Note From Diane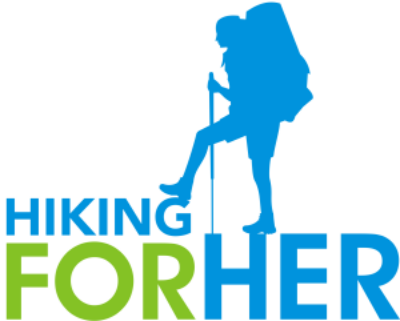 Hello, and thanks for opening up this April newsletter!
This month, let's highlight different ways of getting outdoors for an extended period of time.
Note: While non-hikers might call that roughing it, we call it a heavenly hiking vacation - but let's keep that little secret to ourselves.
Also this month: thoughts on social media's impact on hikers, the "emergence" of the Zipall, and some fresh resources for you!
---
Fancy An Alps Hiking Vacation?
Deuter, a backpack manufacturer which HFH is fond of for its good trail performance, is having a "win a trip" contest for Instagram and Facebook hikers who share the best hiking photo tagged #mydeuteradventure.
There's an entry form to fill out at the link below for your chance at winning a hiking vacation in the Alps to break in a new Deuter backpack.
Yeah, that would be rough, but someone's gotta do it!
If you'd like to consider your options from Deuter for a daypack, as well as other brands, I've got you covered:
How To Pick The Best Daypacks For Women Hikers
---
Permanent Outdoor Vacation?
Or something close to it!
National Outdoor Leadership School (NOLS) and Saybrook have teamed up to offer a new masters degree combining wilderness expeditions with online learning.
That's right, no classrooms, just a few residential conferences (2-3 days long) and three remote wilderness trips (14 – 24 days), plus an on line learning community.
"But I'm hiking to study, really I am!!" sounds like a great new way to finagle a whole lot of outdoor time.
NOLS/Saybrook MA in Leadership
---
Hiking Vacation Theme!
This month's newsletter seems to have a vacation theme "springing" up (ahem!), so let's roll with it.
Question for you: How is it possible to do two good things at once on a hiking vacation?
By joining a crew of 6 – 14 other volunteers to focus on a specific stretch of trail.
Pick one of the many American Hiking Society locations across the U.S. if enjoying the scenery while working on trails sounds like your idea of a great vacation.
You can either day hike or backpacking during the week, and camp rough or enjoy a bed at the end of the day.
As they say: Get Out, Give Back!
American Hiking Volunteer Vacation Details
---
A Social Media Chance At Fame
... this time from The North Face.
If you have a female outdoor role model who encourages you to ge out there and explore, post a black-and-white photo of her on Instagram (use #SheMovesMountains) by April 30, 2018. She doesn't have to be famous, just inspiring.
She Moves Mountains
If your photo is deemed worthy, it will be featured in a New York City art piece this summer.
As an example of a woman who inspired me, read about Ruth Kirk who died this month at the age of 92.
Ruth Kirk: Outdoor Writer
This contest caught my eye because North Face has partnered with the Girls Scouts organization to create 12 outdoor adventure badges highlighting outdoor sports including hiking, backpacking and trail running.
Because I got my start in backpacking as a Girl Scout, I have an abiding fondness for them. Sure would have liked to earned a badge for hiking back then!
FYI: The North Face company also announced a $250,000 annual grant program for female explorers to fund future expeditions. Because to move those big mountains, you've gotta have big funding!
So if you have big plans, check out this funding opportunity:
Explore Fund
---
Social Media & Hiking Trails
I mentioned two companies which encourage you to share your hiking photos via social media channels. That seems benign at first glance.
But I'd like to share a little story from my own life, and then ask for your thoughts.
Recently, I drove an hour and a half to reach my favorite trailhead, over a fairly rough, narrow road far, far away from "anywhere" (which was the whole point).
I was stunned to see at least 30 cars lined up, some haphazardly parked and blocking trailhead access.
I thought I was trapped in a bad dream, but no, virtually (ha!) overnight, one of my favorite but little known hikes had become an Instagram sensation.
Another observation: Many of the folks I see currently hitting the trails are under-prepared for our fickle weather and challenging terrain. Some are in flipflops, others are carrying just one small water bottle for two people. And others ask questions about how long it takes "to get there", and how far it is to "the end". Kinda gives me chills...
Data shows a definite trend: the number of Seattle area hikers has doubled in under ten years. This is seven times faster than the overall population growth rate. Could it be those tempting photos on social media channels, making a challenging hike look easy?
Seattle Times: Area Instagram Effect On Trails
Now it's your turn!
Do you think we should share our hiking photos beyond our personal circle of friends and family?
Or is social media a great way to share our love of the outdoors with beginner hikers everywhere?
Hit reply and let me know your thoughts!
---
Skip It Or Zip It
Skip this if you're not in the mood for a prank.
REI introduced the Zipall on April 1st. If nothing else, enjoy the photo that greets you on the REI blog.
Am I alone in thinking it actually has some pretty good design features??
Zipall solves all your trail problems! No, really!
And speaking of REI, they've upped their game even more by announcing tougher sustainability standards for their in house brand.
This could have an interesting impact on gear companies. I'd love to hear your opinion!
REI Sustainability Announcement
---
Brand New Resources For You
Take a look at the newest articles on Hiking For Her to see if there's anything that may be helpful for the upcoming hiking season!
Tips For Group Hiking Vacation Trips
Cairn Subscription Boxes: Good Idea Or Not?
If you've gotten one of these boxes, please let me know your experience so I can share it here.
Types Of Hikers: Which One(s) Are You?
Female Hiker Hygiene Supplies
Have something you'd like to read about? Send me the topic, and I'll get my neurons fired up.
It doesn't hurt - much!
---
HFH Giveaways
Just a quick reminder to sign up for your chance to win something great for your upcoming hikes. The deadline for both giveaways is April 30th!

Are your feet looking for a little attention? Colorado Aromatics has your feet covered in Sole Pleasure Foot Butter if you're the lucky winner!

Hiking For Her Foot Butter Giveaway Details

Read my review for more details about how this product can play into good foot care.

Foot Butter HFH Review


But why have one giveaway, when you can have TWO?

The April exclusive HFH giveaway, with a password protected entry page just for readers of this newsletter, holds your chance to own a Kleen Kantean (metal water bottle) with a lovely bamboo lid!

The password: GULP

Exclusive Giveaways PW Protected


---
Out Of Room Already?
This happens to me every month: I squirrel/marmot/pika away all sorts of hiking news, resources and articles to share with you, and then I run out of room here.
Which is the reason behind sharing my weekly email updates: to keep time sensitive and interesting stuff flowing your way throughout the month. If you haven't signed up yet, please allow me the privilege of a weekly visit! There's a link below.
And if you'd love to talk about hiking every day, consider joining our Over Forty Hiker community. Lots of priceless trail knowledge in a private, ad free setting you can't find anywhere else!
Join Our Over Forty Hiker Community
Thanks for being a hiker, and thanks for being a hiker who reads this little newsletter.
Any time is the right time to say hello, ask a question, share an opinion or resources... makes my day a whole lot happier when I get your email!
Happy Trails always,
Diane a.k.a. Happy Hiker
diane@hiking-for-her.com
---
Did you receive this newsletter from a friend?
Sign up for your own free monthly subscription.
Or a free weekly hiking update!
---
Stop by these HFH pages for a little hiking inspiration! Likes, comments and shares are always appreciated.

Hiking For Her

HFH Facebook

HFH Pinterest

HFH Youtube Channel

HFH Instagram Page

HFH Amazon Author Page

HFH Goodreads Author
---
Some of the links in this newsletter and on the Hiking For Her website may be affiliate links.
What does this mean for you?
You create a small miracle when you buy hiking gear through those links, by allowing a small percentage (low single digit) of your purchase price to flow into the HFH coffers.
What's so miraculous about that?
You receive great gear that has been trail tested and approved by a seasoned hiker. You pay nothing extra. AND you help keep the free hiking tips flowing to your virtual trail buddies.
Wow!
And a sincere Thank You for your vote of confidence in Hiking For Her. It means a lot!
---