June 2017: A Note From Diane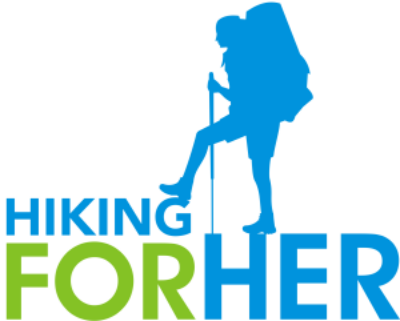 Thank you so much for allowing me into your inbox with some fresh hiking tips.
No time to waste this month, as I'm assuming you're like me: you'd rather be outside and away from your glowing screens.
So this month's issue will be short, sweet, and jammed full of information you can use to become, or stay, a strong and focused hiker.
---
In The Hiking Flow
I received the most wonderful note from a hiker who shared a lovely trail practice she uses to stay focused on her love of hiking.
Beatriz and her friend Cecilia hike in the Chipinque mountains, Monterrey, Nuevo León, México. They read inspirational words and then discuss them during their time together during a hike.
Bea shared an example of what they're discussing: Jesús A. Mármol's ideas about the difference between flowing and pushing. I found his words very relevant for hiking, because I've been guilty of missing out on the beauty and peacefulness of my surroundings as I push myself to bag a peak or make up some mileage.
You can read his blog in Spanish here.

Or you can use Google translator, available at the top right hand side on his blog. Just select your language from a pull down menu, and you're all set.
Here's a taste of how his wisdom applies to hiking (although I'm not sure he wrote it with that in mind):
"If you flow, your senses are alert and your awareness is open to surprise and curiosity. If you push, you limit your field of vision."
Isn't this a wonderful practice to stay aware and flowing on the trail with a hiking partner? Pick something that inspires or moves you deeply and be surprised by the insights of your trail buddy.
Please let me know if you have a similar habit or practice you use to heighten your awareness during your precious hiking time!
---
New Gear Reviews For You
Two fresh reviews this month:
Action Camera Hat Mount
Hiking Pants Review
---
...And New Hiking Tips
These new articles were written to answer some questions I received from readers:
Why Use A Backpacking Quilt Instead Of A Sleeping Bag?
How To Choose The Best Sleeping Bag
What Does Good Skin Care On The Trail Look Like?
---
Keep Hiking To Stay Strong And Healthy
Hiking For Her is always on the lookout for medical research which confirms what we already know: hiking women are strong, healthy women.
The results from a recent study reinforce our good hiking habit, but also gives us motivation to do some moderate strength training each week.
A brief encapsulation of the results: Women who did aerobic exercise (at least 120 minutes per week) plus some strength training each week had a type-2 diabetes risk which was 65% lower than women who did neither. There was also risk reduction noted for cardiovascular disease.
And don't think you have to use really heavy weights or push hard to achieve these results: light weights and minimal time investment can do the job.
Now here's the kicker: these were not super young women, and there were a lot of them in this study: 35,754 healthy women, with a mean age of 62.6 years (youngest was 47, oldest was 98). So let's use these results as motivation to keep hiking way past our sixties!
As with all research, you have to read it carefully before you apply the findings to yourself. Use this link to the journal article, published in Medicine And Science In Sports And Exercise:
Strength Training and the Risk of Type 2 Diabetes and Cardiovascular Disease


---
The Right Insect Repellents
Zika, Dengue, West Nile viruses along with Lyme disease are hazards any hiker can face on the trail from infected insects.
The U.S. Environmental Protection Agency (EPA) has a handy on line tool you can use to pick the most effective type of skin applied insect repellent for your area and style of hiking.
You can customize the search results to your situation: which insect(s) you may face, how many hours you will need protection, which active ingredients you prefer, and more.
The directions and background information are available in English and Spanish.
Check it out here.
If you need some basic information on manufactured chemicals versus natural approaches before you use this tool, this Hiking For Her article will help:
Insect Repellents For Hikers
---
Gear Trade
Sometimes you buy hiking gear and it just doesn't work for you.
Or your skill level improves rapidly and you outgrow the size of your backpack, or the type of tent you carry on your backpacking adventures.
GearTrade is the place to swap what doesn't thrill you for gear that works for your type of hiking. You can buy used gear, or sell your stuff at a good price (no image or listing fees), or both!
This company uses broad categories such as clothing, hiking & camping, and travel, so be sure to look through what's listed every few days if you're hunting for a particular item.
I use it to get a jump on next season's hiking gear, too, which means I'm looking at snowshoes and winter clothing right now.
GearTrade
You can also hunt for great deals at REI's 4th of July sale, including up to 50% off new high quality camping gear and outdoor clothing.
And if you're looking for the very best available prices, it's a good habit to drop in regularly to look through the REI Garage (their clearance area). Between now and 7/4/2017 you can save 50% on what's there, which is already marked down.
Savings really add up, if you're lucky enough to find exactly what you're looking for!
REI Garage
---
A Few Apps You Might Need
Not sure if you've seen these free REI apps for planning a hiking trip to an area you might not be familiar with, so I'll mention them.
One is a crowd-sourced database of photos and trails in U.S. National Parks, to give you a taste of what a particular park might be like before you visit.
There's also an app for researching GPS route info, elevation profiles, photos and interactive maps of U.S. hiking trails outside of national parks. And if you download the hike you're going to tackle before you leave for the trail head, you don't need to be on line to access the data.
There are other REI apps, too, aimed at trail runners, mountain bikers, climbers, and skiers.
And you can upload your own data to make these apps stronger and more versatile.
Take your pick of apps!
---
Best Wishes For Your Upcoming Trail Time
As promised, I won't keep you a minute longer. You've got trails to cover!
And so do I, which is why there will be no July or August editions of Trail Mix.
Never heard of this monthly dose of exclusive hiking tips from Hiking For Her?
Read this! Trail Mix Monthly Hiking Digest
Stay strong, focused and happy on your hiking adventures, and I'll be back next month with more trail worthy tips and news in this Happy Trails newsletter.
I love reading my email, so don't be shy about sending comments, suggestions, ideas or approaches you'd like to share with other hikers.
From me to you,
Happy Trails always.
Diane a.k.a. Happy Hiker
diane@hiking-for-her.com
---
---
Available now: June Trail Mix
Stop by these HFH pages for a little hiking inspiration! Likes, comments and shares are always appreciated.

Hiking For Her

HFH Pinterest

HFH Instagram Page

HFH Amazon Author Page

HFH Goodreads Author
---
Some of the links in this newsletter and on the Hiking For Her website may be affiliate links.
What does this mean for you?
You create a small miracle when you buy hiking gear through those links, by allowing a small percentage (low single digit) of your purchase price to flow into the HFH coffers.
What's so miraculous about that?
You receive great gear that has been trail tested and approved by a seasoned hiker. You pay nothing extra. AND you help keep the free hiking tips flowing to your virtual trail buddies.
Wow!
And a sincere Thank You for your vote of confidence in Hiking For Her. It means a lot!
---
Did you receive this newsletter from a friend?
Sign up for your own free monthly subscription.