March 2021: A Note From Diane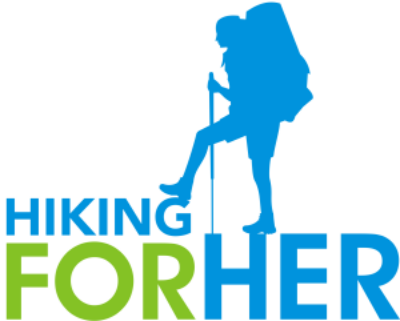 Happy March to you as we march into longer daylight hours.

To me, the year is divided into "enough daylight for hiking adventures" and "bummer, gotta choose a short, close in hike". Can you relate?

Welcome to our monthly collection of eclectic hiking news, including a new Hiking For Her giveaway that your feet will love, some trail and hiking destination resources, spring gear sales you can use to save money as you gear up for longer days, and more.

Without further ado…


---
NEW OREGON TRAIL TO EXPLORE
How's this for great spring hiking news? The new 566 mile trail through the Greater Hells Canyon Region of the Blue Mountains in Oregon is ready and waiting for you.

If you live near it, or plan to hike it, I'd love to hear from you!

Oregon Trail News


---
SEQUOIA AND KINGS CANYON RESOURCES
Enjoy these National Park Service video tours of features and facilities, or use them to plan your camping trip and hiking adventures in these iconic locations.

They focus on accessibility, so you can include all members of your hiking circle.

NPS Accessibilty For Hiking And Camping


---
WINS FOR HIKERS IN 2020
The American Hiking Society's 2020 policy and legislative wins are summarized in this pdf. The passage of the Great American Outdoors Act is definitely worth a look.

American Hiking Organization 2020 Final Report


---
HAPPY 20% OFF MONTH
Remember the annual REI member sale each spring? This year it's different.

It runs for 11 days through March 29, 2021 as the 2021 REI Member Moment.

What does that mean?

There are no specific discount during this time (unless you keep a sharp eye on the closeout items that were already discounted and are limited in quantity).

So use your 20% off coupons to create your own discounts: 20% off one full price item, and 20% off one REI Outlet item.

The code you need in both cases: MEMBER21

REI

A good March sale to look at top brands if you're not an REI member: Moosejaw.

They are offering 20% off one full price item through March 29, 2021. Use this code: ALMOSTWARM

Moosejaw March 2021 Sale


---
MARCH HIKING FOR HER GIVEAWAY
This month we focus on foot care, specifically how to deal with aching feet. LemonHero is giving away a compression sock/wrap combo.

By the way, last month's winner was Tina G., from Twin Lakes, WI, who is now looking great on the trail in her new Baleaf Sports shirt.

Hiking For Her Giveaway Details


---
HIKING GAPS?
Do you notice a lack of "seasoned" females on the trail?

I admit I do, and it's one of the reasons I founded the Over Forty Hiker private community as a circle of encouragement and support.

How To Join Our Over Forty Hiker Community

The Outdoor Foundation backs up my trail observations in a 2018 report: only 20% of women enjoy outdoor recreation by age 66. The prime of life (says a woman approaching that milestone)!!!

Contrast that to 40% of 60+ year old men.

Is it due to lack of... resources? access? fitness? knowledge? What do you think?

Here's more information from the Sierra Club: Mother Nature's Gender Problem

And while we're stewing over stats, get this: only 50.7 percent of Americans participated in at least one outdoor activity in 2019, regardless of age or gender.

Interestingly, their gender gap is considerably smaller - but does not include age.

Here are more highlights and a link to the Outdoor Industry's 2020 outdoor participation report.

(User note: there is a pop up asking you to sign up for something free when you first click, annoying but easily deleted so you can enjoy the report)

Outdoor Participation Report 2020


---
---
Farewell for now
Signing off for this month, hope you enjoy this collection of fresh hiking news!

Best wishes for a fabulous time on the trail. Send me your photos of spring buds, tiny emerald leaves as they emerge, your favorite springtime flowers, anything that shouts SPRING IS HERE!

And if you're heading into fall weather in the Southern hemisphere, know that I will be hiking some muddy, greening up hikes in your honor as your winter looms. Send your photos, too!

Happy Trails,

Diane a.k.a. Happy Hiker

diane@hiking-for-her.com
---
Did you receive this newsletter from a friend?
Sign up for your own free monthly subscription.
---
Please consider this invitation:
Join Our Over Forty Hiker Community
---
Stop by these HFH pages for a little hiking inspiration! Likes, comments and shares are always appreciated.

Hiking For Her

HFH Facebook

HFH Pinterest

HFH Amazon Author Page

HFH Goodreads Author
---
Some of the links in this newsletter and on the Hiking For Her website may be affiliate links.
What does this mean for you?
You create a small miracle when you buy hiking gear through those links, by allowing a modest percentage of your purchase price to flow into the HFH coffers.
What's so miraculous about that?
You receive great gear that has been trail tested and approved by a seasoned hiker. You pay nothing extra. AND you help keep the free hiking tips flowing to your virtual trail buddies around the globe.
Wow!
And a sincere Thank You for your vote of confidence in Hiking For Her. It means a lot!
---