August 2021: A Note From Diane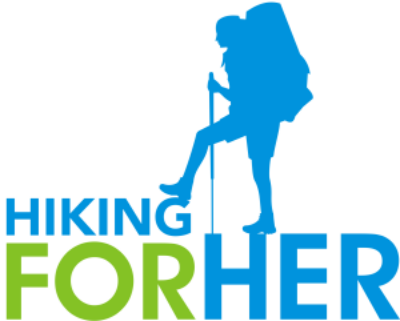 You deserve a double dose of hiking goodness, because I played hooky in July.

So here it is!

Be sure to check out the August Hiking For Her giveaway, the "feel good" stories, and some new data to add to your calculations about hiking boots versus low cut trail shoes.

Lots more, too. Thanks for reading this humble little newsletter.


---
CELL PHONE APPS AND NAVIGATION
Have you ever been fooled by your navigation app (not naming names) on your phone?

Yeah, me, too.

Here's the story of a hiker using an app to guide his steps on a hike, and it's an actual cliff hanger … attached to a big bill. What's your take on this problem?

Phone Apps For Hiking Navigation: Cautionary Tale


---
HIKING BOOTS VS LOW CUT TRAIL SHOES
I read a lot about hiking boots, probably more than I should admit. Hiking boots versus trail shoes seems to be an ongoing debate.

There appears to be an increasing trend in trail rescues due to twisted ankles, along with a trend toward lower cut trail footwear.

So it's a logical question to ask: Do hiking boots help with ankle stability? And at what cost to a hiker's legs?

To answer that question, I found a study that looks at one component of hiking boots: the shaft.

The shaft is designed to provide ankle stability on trails. But it also impedes ankle joint mobility, compared with low cut trail shoes.

Quick summary: The results on gait analysis indicate that when you stabilize the ankle (in boots with stiff shafts), you transfer load from the ankle to the knee joint.

A great follow up question, not answered: What does that do to a hiker's knees?

Here's my take, FWIW. Boots make sense for certain types of hiking. Apply the Goldilocks principle when choosing shaft stiffness and height: not too much, not too little, just right for the terrain you hike in paired with the load you carry.

Read the study for yourself in PubMed: "The influence of shaft stiffness on joint kinematics and kinetics during hiking" by Uwe G. Kersting et al.

Hiking Boot Shaft Study


---
HIKING FABRIC NEWS
I'm guessing you have (at least) one item of hiking clothing made from Polartec. Here's some good news about the elimination of toxic chemicals from it:

Elimination Of Toxic Chemicals In Polartec

Teflon is a great idea for fabrics that stand up to abrasion. And now, a new plant based textile finish called Ecolite makes things even better for us:

Ecolite Details


---
HIKING FOR HER'S LATEST STUFF
HFH was interviewed for a Reebok blog post about the best clothes to wear hiking. Check it out here: Reebok Blog Aug2021 Best Hiking Clothes

Or read it straight from me, with a handy infographic, right here: Hiking Clothing Layering System

My latest review, of a pair of Title Nine relaxed fit pants, for your consideration: Clamberista Pants Review


---
AUGUST HIKING FOR HER GIVEAWAY
This month, to honor our buzzing, biting companions on the trail, meet an organic insect repellent from Organic Cosmetica.

It contains nourishing oils to moisturize your skin as it keeps those unwanted companions away for up to 4 hours.

You can read up on the ingredients, and learn more about Organic Cosmetica, here. Insect Shield Repellent

Or hop right over to the sign up page for your chance to win a bottle of this repellent.

Only your email is required, and it is used only to contact you as the lucky winner. No spam, ever, from Hiking For Her.

Hiking For Her Giveaway Details


---
AND NOW, TIME FOR SOME FEEL GOOD HIKING STORIES
Why?

Because I had a little meeting with the editor of the newsletter (me), who declared that's what we need. (She's so overbearing, you should see her on a hike.)


Now that's sneaky! Or clever, depending
It's important to celebrate life's milestones. Find out how a mom "surprised" her daughter with a hike of a lifetime through the Hundred Mile Wilderness.

Sweet 16 and never been hiking?


You just never know what the trail will bring
File this under "hiking adventures" of the heartfelt kind.

It begins with a chance trail encounter, described by a man this way: "I saw a lady hiking, she walked as if she was born to the mountains and every step looked like she loved what she was doing."

And he let her walk away!

Find out how the story ends here:

Fixing mIssed connections


The tradition continues
I started backpacking with my Girl Scout troop (many) decades ago, so I had to share this lovely photo and story about how the Girl Scouts are still getting girls outdoors.

Because not all moms can be as clever/tricky as our first "feel good" story implies, right?

This quote from one of the scouts makes my heart sing: "I actually found it really, really fun… I wanted to just continue, go on in the back country."

And thus, another hiker is born. Hurrah!

Troop 678's 12 day hiking trip


---
HFH COMMUNITY NEWS
Quick update on what we're up to in the Over Forty Hiker community!

Some of us are working toward getting stronger and physically fit for the trail.

Some of us are posting our hiking adventures, with gorgeous photos and trail descriptions of the destinations we're enjoying.

Some of us are sharing our challenges and triumphs as hikers with chronic illness.

All of us are offering our tips, recommendations, and knowledge of what really works on the trail for older female hikers.

So if you're looking for virtual trail sisters across the U.S., plus courses on how to get started hiking and how to be a stronger hiker (included in your membership), please allow me to send you an invitation.

More info about our community, and a link to an invitation request, can be found here:

Join Our Over Forty Hiker Community


---
WHAT WOULD YOU LIKE TO READ?
I'm in a writing slump.

Much better than a hiking slump, right?

Blame it on the heat, smoke filled skies, and the fact that one of my favorite hiking boots has a gaping non duct tape-able hole in the toe.

Also, pandemic.

So please help me out by suggesting topics you would like me to research and share with you.

My goal, as always: to help make your hiking a better experience.

Ask yourself: What challenge(s) do I face on the trail? What type of gear am I considering? How can I get more out of my hikes? What can I dream up to keep Diane from cleaning the garage or scrubbing floors?

Just hit reply, and thanks in advance for the dose of motivation/excuse to dodge chores.


---
Enough already!
Yikes! I get on a roll and forget that I'm bombarding you with hiking news.

So enough for now. Expect more bombardment in September ;)

I sincerely hope that you are safe, well hydrated, and enjoying outdoor time in whatever ways you can manage as we slide toward a new season.

BTW, thanks for your email messages and hiking photos, I cherish each and every one.

Especially the ones that show me how much you love to hike, grinning through the sweat, dirt, and bug bites. Hike on!

Happy Trails to you,

Diane a.k.a. Happy Hiker

diane@hiking-for-her.com
---
Did you receive this newsletter from a friend?
Sign up for your own free monthly subscription.
---
Please consider this invitation:
Join Our Over Forty Hiker Community
---
Stop by these HFH pages for a little hiking inspiration! Likes, comments and shares are always appreciated.

Hiking For Her

HFH Facebook

HFH Pinterest

HFH Amazon Author Page

HFH Goodreads Author
---
Some of the links in this newsletter and on the Hiking For Her website may be affiliate links.
What does this mean for you?
You create a small miracle when you buy hiking gear through those links, by allowing a modest percentage of your purchase price to flow into the HFH coffers.
What's so miraculous about that?
You receive great gear that has been trail tested and approved by a seasoned hiker. You pay nothing extra. AND you help keep the free hiking tips flowing to your virtual trail buddies around the globe.
Wow!
And a sincere Thank You for your vote of confidence in Hiking For Her. It means a lot!
---