February 2022: A Note From Diane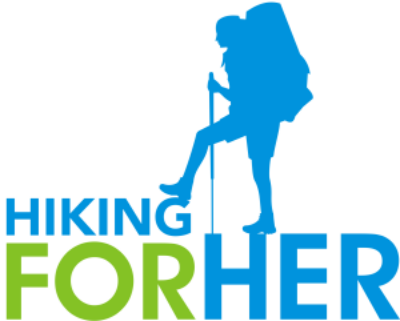 Febrrrrrruary trails can be exasperating, depending on where you live. Here, it's been colder than normal so layering up is occurring with gusto.

But here's some good news about February hiking.

With the longer days as we hurtle toward Solstice, you have an open door to snowshoeing. That's why this month I'm sharing my snowshoe guides.

Also on deck for you: a hut-to-hut hiking map, hiking robots, and a new giveaway... along with more hiking related stuff that caught my attention this month.

Let's jump in!




---
SNOWSHOER RESOURCES
More daylight and milder weather mean plenty of snowshoeing opportunities. If you've been cloistered indoors thus far in 2022, it's time to get out there.

But a snow covered summer trail feels a lot different, and you'll need to prepare with a different gear list along with different expectations.

Luckily, I wrote it all down for you.

How to get started snowshoeing

Snowshoeing gear guide


---
HUT TO HUT HIKING MAP
The United States is not known for its hut to hut hiking opportunities.

Or is it?

You decide, after viewing this resource: a North American map of hut systems (at least 3 backcountry huts accessible by human power only).

And what exactly is counted as a "hut"? Cabins, yurts and lodges.

Sounds like a useful resource for any hiker to have, doesn't it? Here it is:

N. American hut to hut systems map


---
HIKING ROBOT IS A REALITY
Sure, it can hike.

But can it carry my backpack?

Science dot org gives you the details:

Hiking robots


---
NEW HFH GIVEAWAY
This month, another great hiking guide book specific to the Pacific NW can be yours.

If you plan to hike in Washington State, live there, need a gift for a PNW hikers, or are curious about the history of fire lookouts in western WA, check out this new book:

Leslie Romer's Lost Fire Lookout Hikes and Histories: Olympic Peninsula and Willapa Hills.

Read my review here:

Lost Fire Lookout Hikes And Histories Book Review

Sign up before February 2022 ends for your chance to win a paperback copy of this book:

Hiking For Her Giveaway Details


---
HEADS UP
Here is a current list of National Parks that are going to require 2022 reservations:

Glacier, Arches, Zion, Rocky Mountain, Shenandoah, Haleakala and Arcadia.

So if you're headed there in 2022, be sure you have the right paperwork to avoid disappointment.

All the details are found at this website:

Recreation dot gov permits


---
HIKER PREPAREDNESS RESEARCH
I just read an interesting research study entitled "A Survey of Hiker Habits in New Hampshire".

Safety is something we discuss a lot in our Over Forty Hiker group, so I'm always trying to learn a few new tricks to share.

In that spirit, here are the highlights of what this study reports, along with my comments in parentheses:

1. Underprepared hikers tend to be younger, less fit, and inexperienced. The most prepared? Those in the 50 to 59 years of age group. (Could this be a result of more risk taking due to lack of knowledge and/or the bullet proof mentality of young hikers?)

2. An important factor that leads to rescues is perceiving short trips as less risky. (The "it's only a day hike" syndrome is alive and well, despite my best efforts to provide free and thorough information on the Hiking For Her website.)

3. Better prepared individuals may be able to avoid emergency medical services activation. (Get that first aid training and carry a well stocked medical kit.)

Read the research details here:

WEM Journal article on preparedness


---
NEW HFH RESOURCES FOR YOU
As a hiker in an aging body (as we all are, if you think about it), I am constantly faced with the realities of chronic soreness, lack of flexibility, and reduced stamina.

I've tried many tools over the years to maintain my trail readiness, and here I share a year long (and counting) experiment with adding weekly yoga sessions to my training.

Yoga and hiking

I'm also a fan of carrying hiking gear that pulls double or triple duty.

A hiking umbrella is an example of multipurpose gear (think UV rays, wind, rain, snow, impromptu shade).

Read why it may (or may not) make sense to carry one on your 2022 hikes:

Best hiking umbrellas


---
Two months in, on 2-22-22
How are things going for you thus far this year?

Any thoughts (your 2 cents) on what Hiking For Her can provide to make your hiking more comfortable, safer and most of all, more fun?

Inquiring minds want t(w)o know! Hit reply and a reply to your reply will be headed your way soon.

Cute hiking dog photos or your favorite hiking meme, also welcome.

Thanks for reading all the way through to the end. Your diligence says good things about you as a hiker :)

Happy Trails,

Diane a.k.a. Happy Hiker

diane@hiking-for-her.com
---
Please consider this invitation:
Join Our Over Forty Hiker Community
---
Did you receive this newsletter from a friend?
Sign up for your own free monthly subscription.
---
Stop by these HFH pages for a little hiking inspiration! Likes, comments and shares are always appreciated.

Hiking For Her

HFH Facebook

HFH Pinterest

HFH Amazon Author Page

HFH Goodreads Author
---
Some of the links in this newsletter and on the Hiking For Her website may be affiliate links.
What does this mean for you?
You create a small miracle when you buy hiking gear through those links, by allowing a modest percentage of your purchase price to flow into the HFH coffers.
What's so miraculous about that?
You receive great gear that has been trail tested and approved by a seasoned hiker. You pay nothing extra. AND you help keep the free hiking tips flowing to your virtual trail buddies around the globe.
Wow!
And a sincere Thank You for your vote of confidence in Hiking For Her. It means a lot!
---