February 2017: A Note From Diane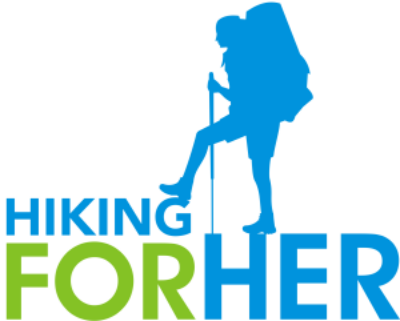 Greetings to you, dear hiker!
I've got a hodge podge of interesting stuff to share with you, including a give away of delicious hiking snacks, some book news, a Croatia hiking tip, a Kickstarter campaign for women's hiking attire, and more.
As we say on the trail, we're burnin' daylight, so let's get started!
---
Love trail food?
That's not a trick question.
It's a chance for you to sign up for a Hiking For Her give away of a sack full of trail food.
I reviewed Trailfoody, a new hiking food subscription service, last month. And was so impressed with the hiking snack selection that I signed up immediately to keep receiving the well chosen, nutritious (nutrient and calorie balanced) yet highly delicious assortment of trail goodies.
And now I want you to try it!
To enter for a chance to receive a Trailfoody snack sack, use this link to go to my review. Then click on the Trailfoody give away link at the beginning or end of the article.
In 4 days, a winner will be selected by random drawing, and notified via email.
Good luck! And thanks to Trailfoody for their generosity.
---
Hiking WIth Kids? You Need This Book
Rebecca Walsh of Hike Like A Woman has a new book for parents, grandparents, aunts, uncles and anyone who has the good fortune to have children in their lives.

If you're just getting started introducing kids to the hiking trail, this book is packed with practical advice to make it easier for you, and lots more fun for them.

The author is an experienced hiker and mom, and an enthusiastic advocate for getting the next generation of hikers ready for the realities of the trail.

Np>Get your own copy of How To Hike With Kids e-book at Amazon!

No Kindle? No problem! Amazon will get you all set up to read it on other electronic devices, including your computer, using free software.

Enjoy!




---
Hiking For Her's Dayhiking Tips Book Update
A big thank you to everyone who already purchased an electronic copy of Dayhiking Tips For Women: Everything You Need To Know To Hit The Trail.

And I deeply appreciate the kind comments and reviews which have been written.

Many of you have been asking for a hard copy of my book, for reasons ranging from "love the feel of a real book" to "eye strain when using an e-reader or computer screen."

So I went ahead and converted the manuscript to a hard copy format, using the beta version provided by Amazon's KDP program. (Not as much fun as hiking, believe me.)

The content is the same as the electronic version, but with the paperback version you won't have access to the ease of gaining additional information via the links in the e-version.

But I've done my best to provide resources that will enhance your reading in both versions. And a few surprises to spice things up, too. (small hint about my trail name)

And here's a fun fact: The reviews from the e-book don't transfer over to the paperback, so if you're willing to write a review of the paperback, that would be fantastic!

Just between you and me, I had no idea how important giving feedback was until I wrote this book. Now I'm motivated to leave reviews as a way to get the word out about anything that helps build our hiking community. Hope you are, too!

Hiking For Her's Best Dayhiking Tips For Women: Paperback

E-Book Version of Best Dayhiking Tips For Women Hikers


---
Heading To Mt. Rainier This Summer?
Mount Rainier National Park is in my back yard (so to speak), so I'm able to hike & snowshoe year round in this outdoors paradise.
Because lots of hikers ask about my favorite hikes there, I put together an article detailing my top 3 day hikes.
Mt. Rainier Day Hikes
Email me if you need more information about any of them. I'm always happy to talk about Mt. Rainier hiking ;)
If you're interested in backpacking in the national park, you need to know about the new on line permitting system. It's summarized for you in the article link below.
Permits are available beginning March 15, so you have a few weeks to get your plans together.
Rainier Permit Process 2017
---
Outdoor Fun In Croatia
Now here's something a little different!
Bruno from Croescape (active holidays in Croatia) invited me to explore the possibilities in a place not many hikers visit.
He wants you to know that he can put together a customized itinerary built around your wish list.
Or you can make things really easy by selecting a package that highlights a specific region of Croatia.
I have no affiliate relationship with Croescape, just a newly developed fascination with affordable and intriguing hiking in Croatia!
---
Appalachian Trail (AT) Board Game
Has anyone played this AT game?
Looks like fun! It's a virtual hike of the famous long trail, giving you a chance to think through gear issues, trail conditions and more from the comfort of your living room.
There are 3 different editions to suit all hiking abilities, and the game cards can be exchanged between all three of them.
Might be worth a look if you're itching to get your boots on the AT but don't have time in your 2017 summer plans.
---
Hiking Plans But No Hiking Partner?
Need a hiking partner for your upcoming hiking plans?
Hike With Me is a fast, easy way to find someone who wants to share the trail with you.
From day hikes in a local area to tackling the Camino, there are hikers looking for you to join them.
All of the details are waiting for you here:
---
Kickstarter Campaign For Women's Hiking Clothes
Samantha Odom from Ladyhike is trying to do something really important for women hikers: give us comfortable, attractive hiking clothing that can stand up to trail dirt, temperature swings and moisture.
Her clothing designs are unique and eye catching. She even designed a front opening panty that allows you to pee while standing up. Wearing one of her hiking skirts or dresses, and this underwear, means you don't have to expose yourself on an exposed hiking trail.
One of the Mt. Rainier hikes I share in the link above would be perfect for this trailwear!
Ladyhike is a family business, and has started from ground zero to create products for female hikers of all shapes and sizes. Where else can you find 4XL trail worthy clothing??
She's launching a Kickstarter campaign on March 1st, to run two weeks. All of the details are available, using this link (no longer active).
2018 update: she did it! She's got a lot of great trail clothing waiting for you at Ladyhike.com
I have no affiliate relationship with Samantha, just a sincere desire to see her products take off and become available to women everywhere.
Please consider providing a bit of assistance through this early stage of Ladyhike. I know she will appreciate your vote of confidence.
And you'll look and feel great on the trail.
---
Well, that was fun!
At least I hope you thought so.
There's always so much to share with you that I have to keep everything short and sweet. If you need more details about anything in this newsletter, please don't hesitate to email me.
For a last little dollop of fun, check out the slide show on the Hiking For Her Facebook page, sharing 10 great reasons why we love hiking.
Here's a preview of one of my favorite reasons for loving the trail.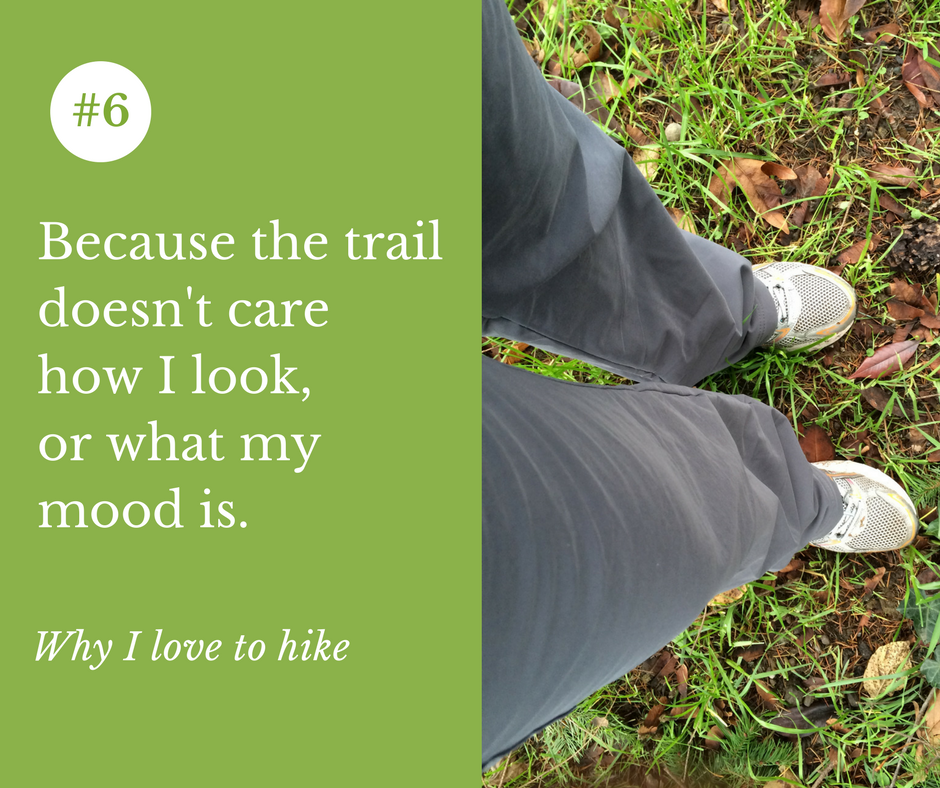 HFH FaceBook
Don't forget to enter the Trailfoody give away - the trail snacks they include in their bright orange sack are convenient and delicious! And you probably won't see most of them on your grocery shelves (locally sourced, using high quality ingredients).
No matter where in the world you hike (or plan to, including Croatia), know that I am sending you best wishes for happiness on the trail.
From me to you until next time,
Happy Trails always,
Diane a.k.a. Happy Hiker
diane@hiking-for-her.com
Hiking For Her
Stop by these HFH pages for a little hiking inspiration! Likes, comments and shares are always appreciated.

HFH Pinterest

HFH Instagram Page

HFH Amazon Author Page

HFH Goodreads Author
---
Some of the links in this newsletter and on the Hiking For Her website may be affiliate links.
What does this mean for you?
You create a small miracle when you buy hiking gear through those links, by allowing a small percentage (low single digit) of your purchase price to flow into the HFH coffers.
What's so miraculous about that?
You get great gear that has been trail tested and approved by a seasoned hiker. You pay nothing extra. And you help the free hiking tips to keep flowing to your virtual trail buddies.
Wow!
And a sincere Thank You for your vote of confidence in Hiking For Her. It means a lot!
---
Did you receive this newsletter from a friend?
Sign up for your own free monthly subscription.