July August 2023: A Note From Diane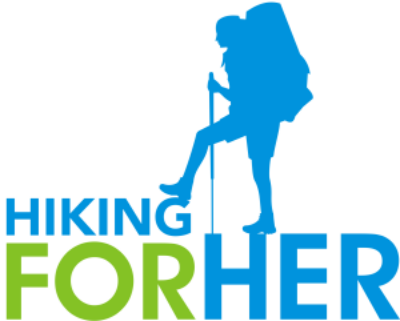 Greetings, hiker!

Ready or not, here comes a big dose of fresh hiking news!


---
HIKING FOR HER ARTICLES
First up, a close look at some of the best hiking to be found in Washington State, my backyard.

This article features my favorite hikes in Mount Rainier National Park, with trail descriptions and insider tips to make planning - or enjoying - your trip easy and stress free.

I also put together some videos of these Rainier hiking trails. Don't miss the black bear enjoying a soak in a shallow tarn, marmots doing what marmots do, and a mountain goat mama teaching her kids to stay far, far away from humans.

Plus lots of wildflowers (so.many.flowers) and of course, plenty of views of the Big Mountain!

I hope you enjoy your virtual visit to this stunning hiking destination :)

Best Mount Rainier Hiking Trails


---
THE GAME OF BACKPACKING
It was only a matter of time before someone put together a computer game focused on the joys and challenges of backpacking.

Here's an advance peek at Albatroz, scheduled for release in 2024.

Backpacking Gaming


---
INSPIRING FEMALE HIKER OF THE MONTH
Some women like to push boundaries, then rest on their laurels.

Others like to push hiking boundaries and then push them again!

Meet Joan Young, the first woman to hike the entire North Country Trail.

And she just completed it again (age 75 years).

At 4,815 miles, the North Country Trail (NCT) is the longest of the National Scenic Trails and wends its way through 8 states. Lots of varied terrain to test a hiker's skills!

Just for comparison, the Appalachian Tail is 2,190 miles.

Can I get a "WOW"?

North Country Trail Two Timer



---
HELPING HAND? OR NOT?
This spring there was a story in my area about a hiker who literally ran into a black bear cub while out on a hike.

The baby looked stressed: crying, trying to rub up against the hiker, following him down the trail. Nerve wracking, to say the least.

What would you have done?

More recently, a bison calf in Yellowstone was handled by a human when it appeared to be drowning. It was then rejected by Mom, and finally "put down" by rangers.

This highlights what is being called a "savior complex".

This serious issue has hikers taking sides: is it better to help, or let Nature take its course?

Here's an article that helps define the issue more clearly, with input from the Humane Society.

Leave No Trace article on wildlife rescue


---
JULY 2023 FLOOD AND HIKERS
Hikers like to joke about the trials and tribulations of hiking through rain. But seven inches of rain in 24 hours is no joke.

The Green Mountain Club (NE United States) offers insight into the impact of recent relentless rains (say that 3 times fast!) on the Vermont sections of the Long Trail and the AT.

2023 flood trail conditions


---
GEAR DEALS
It's that time of year: tempting camping deals are popping up.

For example, REI has up to 70% off stuff that you might need to replace, or try for the first time, this year.

Think tents, tarps, footprints, camp kitchen gear, sleep systems: all the things related to your comfort and safety when you venture outdoors.

July 2023 Deals


---
JUST FOR FUN
It isn't every day that a cougar closes a Pacific beach.

Heck, I didn't even know cougars went to the beach.

This particular big cat decided to climb Haystack Rock near Cannon Beach, Oregon. Panic ensued!

Enjoy the close up photo of a seagull checking out the situation, mirroring my own surprise at seeing a cat on the beach.

Cougar and the beach


---
'Bye for now
Did you notice this is a combined July & August edition of Happy Trails?

I'll be back in September with a new giveaway and lots of hiking news in your inbox.

Meanwhile, dip into the detailed Hiking For Her archives as you plan your outdoor adventures! Use the search box on every page to find what you need quickly.

My wish for you: May your trails be bug free and kind to your knees.

Thanks for reading!

Happy Trails,

Diane a.k.a. Happy Hiker

diane@hiking-for-her.com
---
Looking for the best deals on hiking and camping gear, apparel, destinations and fun stuff? Here's my constantly updated page to save you time and money: Best Current Deals For Hikers
---
Did you receive this newsletter from a friend?
Sign up for your own free monthly subscription.
Back Issues for Happy Trails
---
Stop by these HFH pages for a little hiking inspiration! Likes, comments and shares are always appreciated.

Hiking For Her

HFH Pinterest

HFH Amazon Author Page

HFH Goodreads Author
---
Some of the links in this newsletter and on the Hiking For Her website may be affiliate links.
What does this mean for you?
You create a small miracle when you buy hiking gear through those links, by allowing a modest percentage of your purchase price to flow into the HFH coffers.
What's so miraculous about that?
You receive great gear that has been trail tested and approved by a seasoned hiker. You pay nothing extra. AND you help keep the free hiking tips flowing to your virtual trail buddies around the globe.
Wow!
And a sincere Thank You for your vote of confidence in Hiking For Her. It means a lot!
---