June 2021: A Note From Diane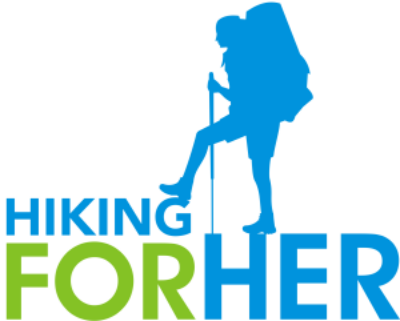 Wow! Our sun is showing us who the boss is before summer even gets rolling, at least in my neck of the woods (Pacific NW).

This issue of Happy Trails shares some detailed tips to avoid or deal with hiker's rash and heat related illness on the trail.

It also features a sun shirt giveaway! And lots more… so let's get rollin'.


---
PCT HEAT RELATED NEWS
Here's a list of the regions of the PCT that are expecting triple digit temperatures beginning tomorrow, June 26.

The heat related hiking tips are also useful.

PCT heat wave

I've got some detailed heat related hiking tips for you right here:

How To Avoid Heat Related Illness

Hiker's Rash


---
GGG GIVEAWAY
GarageGrownGear is in the middle of an ultralight gear giveaway, through July 7, 2021. Take a look at all the goodies:

GGG Giveaway Summer 2021

Not familiar with GGG? They are a company which features small, startup and cottage brands for hikers and other outdoor enthusiasts.

I review them here:

Garage Grown Gear Review


---
OUTDOOR RESEARCH EXTENDED SIZING
More companies are finally waking up to the fact that women need more choices in outdoor clothing.

The latest: Outdoor Research.

They're launching a new line of clothing for women who are not included in "traditional" sizing, and to signal that they "get it", they're calling it inclusive sizing.

Note: They are including men in this new line too.

Launch dates are Fall 2021 for sizes XXS – XXL, and Summer 2022 for plus sizes, 1X – 3X, and 16W – 24W. Yeehaw!

Until those dates roll around, you can use this link for more information and to receive updates:

OR Sizing News


---
NEW HIKING RESOURCES FROM HFH
I refuse to suffer anymore on backpacking trips. Case in point: a sore neck from sleeping on makeshift pillows.

Here's my take on what makes a backpacking pillow great, with some recommendations for various types of sleepers.

Picking A Great Pillow For Backpacking (And Camping)

And another pain point? Overly expensive hiking gear.

Here are tips on where to find high quality but reasonably priced (and sometimes incredibly priced) hiking gear: Discount Hiking Gear


---
JUNE HIKING FOR HER GIVEAWAY
Juli S. in Colton Oregon won last's month's giveaway of a program for dealing with osteoarthritis as a hiker.

This month, we focus on more heat related strategies with a sun shirt from Baleaf.



Hiking For Her Giveaway Details


---
ReBIRD FOR HIKERS
Canadian outdoor apparel and equipment brand Arc'teryx has launched ReBird, a program to bring hikers used gear, upcycled products, as well as care and repair services.

They call it their circularity program, and it's worth a look!

Debut of circularity program from Arc'teryx


---
START TODAY!
Please enjoy this wonderful article written by a woman who began backpacking in her sixties.

She is honest about the process she went through to be able to enjoy the outdoors as a self identified non-athletic older woman. Very inspiring!

It's never too late to start backpacking


---
FAVORITE TRAIL PEEVES
Huh?

Let's put it another way: What bugs you the most when you see it on a hiking trail or at the trailhead?

That question turned up lots of answers in our Over Forty Hiking community poll, including drones, loud music, and the usual suspects (dog poop in little plastic bags, for example).

Care to join us inside this lovely community of female hikers? Find out how to receive your invitation here.

Join Our Over Forty Hiker Community

By the way, I opened up 2 of my courses for all community members to enjoy:

How To Get In (Better) Shape For Hiking, and How To Day Hike.

Yup, all that info plus a fantastic circle of female hikers of all levels (some below, some above, the age of 40) is included in your low cost membership:

$4.99/month or $39.99/annual.

We're waiting to welcome you!


---
An announcement
This newsletter is going to skip the month of July, and as a hiker, I'll bet you know why ;)

I'll be back in August, with plenty of tips, news and resources for you.

Send me your favorite trail peeves, and I'll share a summary of the top 5 reasons to be annoyed while hiking in our August Happy Trails.

Until then, stay safe, hydrated and considerate (not peeve-ish) on the trail!

Happy Trails,

Diane a.k.a. Happy Hiker

diane@hiking-for-her.com
---
Did you receive this newsletter from a friend?
Sign up for your own free monthly subscription.
Find all the Happy Trails back issues here.
---
Please consider this invitation:
Join Our Over Forty Hiker Community
---
Stop by these HFH pages for a little hiking inspiration! Likes, comments and shares are always appreciated.

Hiking For Her

HFH Facebook

HFH Pinterest

HFH Amazon Author Page
---
Some of the links in this newsletter and on the Hiking For Her website may be affiliate links.
What does this mean for you?
You create a small miracle when you buy hiking gear through those links, by allowing a modest percentage of your purchase price to flow into the HFH coffers.
What's so miraculous about that?
You receive great gear that has been trail tested and approved by a seasoned hiker. You pay nothing extra. AND you help keep the free hiking tips flowing to your virtual trail buddies around the globe.
Wow!
And a sincere Thank You for your vote of confidence in Hiking For Her. It means a lot!
---