June 2022: A Note From Diane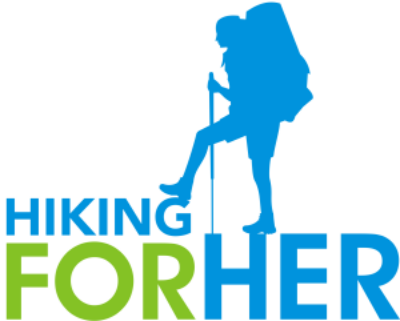 June is rolling along. Hope you're doing the same on your favorite trails. Even better, some new ones!

Rather than blathering on about what's in this little newsletter, let's just get to it, shall we?


---
BLISTER RESEARCH (!)
To be exact, a research study entitled Prevention of Friction Blisters in Outdoor Pursuits: A Systematic Review published in WILDERNESS & ENVIRONMENTAL MEDICINE, 28, 139–149 (2017).

Conclusion (and I quote): "Despite the high frequency, discomfort, and associated cost there is a paucity of high-quality evidence in support of socks, antiperspirants, or barriers for the prevention of friction blisters. Moderate confidence in effect estimate suggests that paper tape may be an effective form of barrier prevention."

Blister research article pdf

Wow. That's bleak!

Bleak is not good, so here are my trail tested tips to keep your feet happy to hit the trail this season:

Blister prevention

Blister treatment

Hiking toe problem solutions


---
NEW TRAILS ANNOUNCED
Did you see the 6/3/2022 designation of nine new national recreation trails in seven states?

This adds 600 more miles to the National Trails System, a network of over 1,300 existing national recreation trails.

Check to see if your state was included here:

Newest hiking trails 2022


---
UPDATE: NATIONAL TRAILS DAY CELEBRATION
Last month I shared that our Over Forty Hiker community planned to tally up our mileage on National Trails Day and then make a contribution to an organization that does good work for trails and outdoor spaces.

We selected the American Hiking Organization to make our $75 donation, because they:

-Build and maintain trails on public lands across the U.S.

-Engage and inspire the next generation of trail volunteers and advocates

-Recruit and provide new crew leaders with immersive trail stewardship training

-Educate lawmakers and voters on issues important to the hiking and outdoor community

Interested in joining our community? There's a link at the end of the newsletter to request your invitation.


---
NATIONAL FOREST WEEK IS COMING
July 11- 17, 2022 is the "official" time to celebrate what's near you. Here's a link to find your local forests:

Find a forest to love

Not only love, but photograph!

Then you can enter a photo contest (yes, there are prizes) sponsored by National Forests. More details here:

National Forest Week 2022


---
HIKING FOR HER GIVEAWAY
You have until June 30, 2022 to enter for a chance to win six backpacking dinners from RightOnTrek.

Get the full list of deliciousness and entry details here:

Hiking For Her Giveaway Details



Bookmark that page, because on July 1, 2022 you have a new chance to win more RightOnTrek backpacking meals, this time 6 mouth watering breakfast selections.
---
Enjoy your trail time!
Best wishes for a lot of trail time. Notice I don't say "good" trail time, because we all know that any day on the trail is good.

*Disclaimer: Sometimes "good enough", but good nonetheless :)

Happy Trails,

Diane a.k.a. Happy Hiker

diane@hiking-for-her.com
---
Looking for the best deals on hiking and camping gear, apparel, destinations and fun stuff? Here's my constantly updated page to save you time and money: Best Current Deals For Hikers
---
Please consider this invitation:
Join Our Over Forty Hiker Community
---
Did you receive this newsletter from a friend?
Sign up for your own free monthly subscription.
---
Stop by these HFH pages for a little hiking inspiration! Likes, comments and shares are always appreciated.

Hiking For Her

HFH Pinterest

HFH Amazon Author Page

HFH Goodreads Author
---
Some of the links in this newsletter and on the Hiking For Her website may be affiliate links.
What does this mean for you?
You create a small miracle when you buy hiking gear through those links, by allowing a modest percentage of your purchase price to flow into the HFH coffers.
What's so miraculous about that?
You receive great gear that has been trail tested and approved by a seasoned hiker. You pay nothing extra. AND you help keep the free hiking tips flowing to your virtual trail buddies around the globe.
Wow!
And a sincere Thank You for your vote of confidence in Hiking For Her. It means a lot!
---