June 2023: A Note From Diane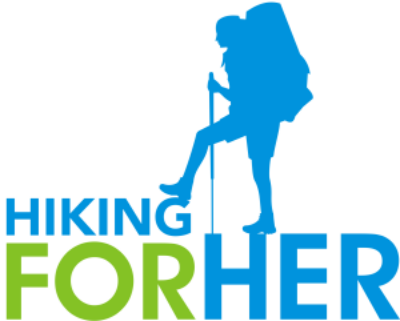 Time for another round of hiking news already?

Yup! Time flies when you're hiking, thinking about hiking, planning hikes... so here we are in June. Already.

Lots to share this month, so let's get crackin', which is a small pun on where I live: the Kraken hockey team ALMOST made it all the way in the playoffs.

Life lesson: Make every goal count ;)


---
NEW HIKING FOR HER ARTICLES
One of my newsletter readers made this suggestion:

"I'd love to hear about and see photos of the hikes you've done … I'm sure you've hiked in some cool places, and I'd love to hear about those trips."

What a great excuse to share some of my favorite hiking destinations and tips with you this month:

Isle Royale National Park hiking

Remote hiking destinations, thus far

Backcountry hiking

I'm putting the finishing touches on my Joshua Tree National Park hiking trips and tips article. It will be ready to join the lineup of great hiking destinations in next month's newsletter.


---
AI AND FAKE REVIEWS
You've most likely read the doom and gloom, or rainbows and unicorns, articles about the impact of artificial intelligence (AI) on our lives.

But have you considered what it will do to hiking?

This article examines how to harness the beast of AI to spot fake gear reviews, using some data on published reviews.

It also recommends some tools so you can spot the fakeness for yourself.

Fake out the fakers thanks to AI

Just so you know, Hiking For Her uses one little human brain and ten fingertips to generate all of the content you read, including the gear reviews. Not one speck of artificial anything.

May it be ever so :)
---
9 NEW TRAILS!
There are an abundance of newly designated trails that join a network of more than 1,300 existing national recreation trails.

Maybe you live near one of the newbies in Alabama, Arkansas, Georgia, Illinois to Wisconsin, Oregon, Tennessee, Texas, Utah, or Wisconsin.

It's great to be a hiker with such a wealth of options, isn't it!

Press release about new National Recreation Trails


---
INSPIRING FEMALE HIKER OF THE MONTH
Have you heard about Briana DeSanctis?

She's hiking the American Discovery Trail. She started in January 2022 and still going strong. She aims to be the first woman to complete the entire coast to coast route (Delaware to California).

What I admire about her is that she makes a genuine effort to connect with the locals and give back before moving on, such as picking up trash and donating food via her Cheeseburger Challenges.

You can follow her journey via her posts on Facebook, under her trail name Rocky Mountain High.

More information on this great trail here:

Discovery Trail



---
GOT ITCHY FEET?
Maybe you're inspired by Briana but don't want to hike quite that far.

The Rocky Mountain Hiking Company, owned by Carly Moree, has some upcoming trips in Rocky Mountain National Park that you might be tempted by:

RMNP backpacking trips 2023


---
NO, REALLY! GOT ITCHY FEET?
It's dangerous to ask a hiker if she has itchy feet, because sometimes she really does.

If that's you or a hiking buddy, use my foot care tips to keep your feet itch free but still itching-in-a-good-way for some serious trail time.

Hiking foot care tips

Foot injury prevention


---
INCLUSIVITY IN THE OUTDOORS
All body shapes and sizes should be welcome outdoors, right? Here's an article that introduces you to some leaders in the quest for inclusivity in the outdoors.

Wilderness Society inclusivity

And in the same vein of encouraging everyone to enjoy the outdoors, American Hiking received an award to support four volunteer trail stewardship trips on National Scenic and Historic Trails: the Iditarod National Historic Trail, the Appalachian National Scenic Trail, the North Country Trail and Arizona National Scenic Trails.

About the awards: "This year's group of awardees will engage more than 8,600 participants in active, healthy outdoor recreation and in education initiatives that increase knowledge about our nation's natural and cultural heritage."

American Hiking press release


---
Heads up
Just wanted you to know that I always combine the July & August editions of this little newsletter.

Hiking nearly every day is prioritized in those months (can you relate?)

Rather than send out two half hearted missives from my weary (but not AI assisted) brain, I will send you one big dose of hiking news mid-July and then go into silent mode until September.

I highly recommend you, too, hit it as hard as life allows these next few months. Embrace the bugs, the mud, the windburned lips, the sweat encrusted shirts ... wow, I'm really sellin' it!

Anyway, thanks for being a hiker, thanks for being here, thanks for all the warm hearted messages I receive. It all means more than you know :)

Happy Non-AI Trails,

Diane a.k.a. Happy Hiker

diane@hiking-for-her.com
---
Looking for the best deals on hiking and camping gear, apparel, destinations and fun stuff? Here's my constantly updated page to save you time and money: Best Current Deals For Hikers
---
Did you receive this newsletter from a friend?
Sign up for your own free monthly subscription.
Back Issues for Happy Trails
---
Stop by these HFH pages for a little hiking inspiration! Likes, comments and shares are always appreciated.

Hiking For Her

HFH Pinterest

HFH Amazon Author Page

HFH Goodreads Author
---
Some of the links in this newsletter and on the Hiking For Her website may be affiliate links.
What does this mean for you?
You create a small miracle when you buy hiking gear through those links, by allowing a modest percentage of your purchase price to flow into the HFH coffers.
What's so miraculous about that?
You receive great gear that has been trail tested and approved by a seasoned hiker. You pay nothing extra. AND you help keep the free hiking tips flowing to your virtual trail buddies around the globe.
Wow!
And a sincere Thank You for your vote of confidence in Hiking For Her. It means a lot!
---