May 2021: A Note From Diane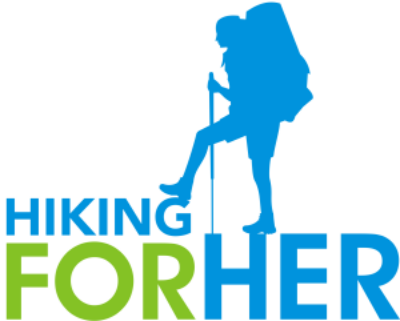 So here we are, on the cusp of a new trail season. Maybe it's your favorite season?

Or maybe you just can't pick one favorite time of year to hit the trail (just me?).

No matter, any trail time is worth the thoughtful preparation and effort it takes to get us out there, right? At least that's the thought behind Hiking For Her.

This month's newsletter gives you a Glacier National Park update, a new giveaway, a chance to make a difference on June 5, and some resources to feed your hiking habit when you can't clear your schedule to pull on your boots.


---
TICKETS TO PARADISE?
It's a sign of the times: now you need tickets to enter Glacier National Park from Memorial Day weekend through Labor Day weekend: an entry ticket for the Going-to-the-Sun road, and a park pass (either America the Beautiful or a site pass specific for Glacier).

Why A National Parks Pass Makes Sense For Hikers

You can also purchase shuttle tickets this year.

All of these tickets will regulate the flow of surging visitor numbers. Hopefully, it will also reduce impact.

Glacier Park Ticketing Info

I'm wondering when other popular national parks like Mount Rainier (which has a Paradise visitor center with an overflowing parking lot nearly year round) will adopt this model.

It's tough to watch places being loved to death, and it's also tough to think about restricting access.

Your thoughts?


---
NATURE AND HEALTH CONNECTIONS
Much has been written over the past year about the link between being in nature and human health.

I know that daily walks helped me hang onto my sense of well being. Maybe you can relate?

The University of Washington has an entire website of resources on this topic, including news and events. It's worth exploring!

UW Nature And Health Website


---
A BELOVED BRAND ENTERS THE OUTDOORS
I use the brand OXO in my kitchen, and find it to be well designed, durable and affordable. Now I can use it in my car camping kitchen, too.

OXO Outdoor products are only available through REI Co-op right now, with more options coming soon.

Rumor has it more kitchen tools are in the works, like a Campgrounds French Press.

You can check out their products here. Good timing, too, since REI's big Memorial Day sale is in progress:

OXO At REI


---
NEW HIKING RESOURCES FROM HFH
Serving up some fresh stuff for you!

Female Hiker Hygiene Supplies

Satisfying Backpacking Food: How To Feel Full On The Trail

Recovery After Hiking


---
MAY HIKING FOR HER GIVEAWAY
Chrystal D. from Spokane, WA was our April winner of a pair of ArmaSkin anti-blister socks. Lucky hiker!

This month's giveaway is for those among us who are of a certain age (ahem) and need some tips on how to keep pursuing our outdoor passions despite uncooperative knees.

It's an 8 week exercise guide for how to hike with knee osteoarthritis, written by Dr. Alyssa Kuhn.

In case you missed it, here's a recent HFH article which includes some of her tips:

Hiking With Arthritic Knees

Go here by June 1 to get signed up for your chance to win this exercise guide:

Hiking For Her Giveaway Details


---
SHOW SOME LOVE
When?

On the Day of Service and Advocacy for Hometown Trails, June 5, 2021.

You can join an event, or host an event.

Find An Event

Or you can simply put boot to trail and do a few random acts of kindness: pick up discarded food wrappers, replace rocks that have been kicked loose on a switchback, answer a question from a newbie hiker with grace and humor ... service and advocacy, your style.


---
GAWK WORTHY PHOTOS
Did you know the National Park Service maintains a photo gallery?

Landscape & scenery, wildlife and plants in the park, citizen science, and starry nights are just a few of the topics you can choose to browse photos taken in some spectacular spots in the national parks.

NPS Photo Gallery

Almost as good as being there! And no tickets required ;)


---
JUST FOR FUN
Have you ever heard wolves howling on a hiking trip? It's one of my fondest trail memories.

I learned to backpack on Isle Royale National Park in Lake Superior. Its resident wolf pack made it possible to enjoy spine tingling nights in a tent.

Here's the next best thing to huddling near howling wolves: a YouTube video of a baby wolf perfecting its howling technique. It was captured on a trail game camera:

Howling Good Fun


---
That's all she wrote
At least for this month!

Thanks for reading, thanks for hiking, thanks for making the world a better place by caring about the outdoors.

Your photos, messages and suggestions are all welcome. Just hit reply.

Until next month,

Happy Trails to you,

Diane a.k.a. Happy Hiker

diane@hiking-for-her.com
---
Did you receive this newsletter from a friend?
Sign up for your own free monthly subscription.
---
Please consider this invitation:
Join Our Over Forty Hiker Community
---
Stop by these HFH pages for a little hiking inspiration! Likes, comments and shares are always appreciated.

Hiking For Her

HFH Facebook

HFH Pinterest

HFH Amazon Author Page

HFH Goodreads Author
---
Some of the links in this newsletter and on the Hiking For Her website may be affiliate links.
What does this mean for you?
You create a small miracle when you buy hiking gear through those links, by allowing a modest percentage of your purchase price to flow into the HFH coffers.
What's so miraculous about that?
You receive great gear that has been trail tested and approved by a seasoned hiker. You pay nothing extra. AND you help keep the free hiking tips flowing to your virtual trail buddies around the globe.
Wow!
And a sincere Thank You for your vote of confidence in Hiking For Her. It means a lot!
---