May 2023: A Note From Diane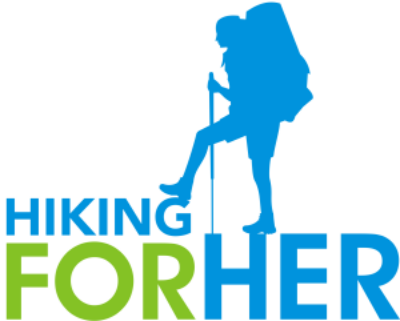 May we go hiking?

What kind of question is that?

Of course we're going to hike, the question is when, where and how often.

This month's hiking news roundup will help a bit with the decisions. Let's get started.


---
NEW HIKING FOR HER ARTICLES
This month I've got a new base layer review for you, from a company new to me and possibly to you as well, Alpine Fit.

This female owned company knows that getting the right fit is crucial for a base layer. They do things a bit differently: they offer two different cuts for the same base layer shirt. Choose the one that fits your proportions best, while enjoying a unique antimicrobial fabric.

See my extensive field testing results here:

Alpine Fit review

I spent some time in Joshua Tree National Park this month (the rock formations!! the cacti!!), so I was inspired to round up some of the best UPF sun protective clothing recommendations for you. I also share tips on how to protect your skin against damaging UV rays even when you're not in the desert.

Protect yourself with these tips

And here's one more: my take on the benefits of hiking. Let me know what you think!

Three big categories of benefits for hikers


---
MOUNTAIN HIKING versus FOREST THERAPY
Some hikers have a strong preference for a particular location for their hikes.

Here's a study that pitted mountains against forest!

Two intervention groups were formed and spent a seven-day holiday in Algund, Italy either in forests or hiking in the mountains. (Why didn't they invite me??)

See how the authors measured health outcomes in both terrains, and what they had to say about forest therapy in particular, here:

Mountains and Forests study


---
HIKING BUDDY REDEFINED
Lions and tigers and bears, oh my!

This is the story of a woman who brought the idea of a trail buddy to a whole new level!

Trail buddies redefined


---
YELLOWSTONE VIDEO TO WATCH
Speaking of lions, have you heard of the Yellowstone cougar project?

Here's a great 5-ish minute video to enjoy if you love seeing big cats, Yellowstone, or both! (You may need to scroll down just a bit to get to the video.)

Bonus: This link also has Spotify playlists for each National Park. See if they hit the sweet spot for your favorite park.

Yellowstone Big Cats



---
ATTENDANCE RECORDS
National Parks are smashing attendance records, over 311 million visits in 2022.

For all the statistics on which parks are in the lead, read this National Park Service report. Lots of good summary graphics!

Annual visitation records in national parks


---
HEADS UP
Looking for something to do that connects you to the outdoors and helps hikers?

LeaveNoTrace has 2 open positions: LNT jobs

American Hiking has a fantastic week long volunteer opportunity in Mt. Hood National Forest, OR from June 25 through July 1, 2023.

Accommodations are car camping tent sites, and each day involves hiking up to 5 miles to the work site. Mt. Hood volunteer vacation


---
Benefits of hiking
I'd like to circle back to why you hike.

How does hiking benefit you?

For me, it bounces between physical benefits (strong lungs and legs), mental benefits (the squirrel brain falls asleep at last), and spiritual benefits (which are deeply private and individual, so enough said).

Let the benefits of hiking flow into you this month. Really savor that time on the trail. It's more important than you may realize!

And don't forget to give back some benefits on June 3, National Trails Day. Last month's newsletter (back issues link below) gives you links to all the details on where and how you can make a difference on the trail.

See you next month! Thanks for reading to the end :)

Happy Trails to you,

Diane a.k.a. Happy Hiker

diane@hiking-for-her.com
---
Looking for the best deals on hiking and camping gear, apparel, destinations and fun stuff? Here's my constantly updated page to save you time and money: Best Current Deals For Hikers
---
Did you receive this newsletter from a friend?
Sign up for your own free monthly subscription.
Back Issues for Happy Trails
---
Stop by these HFH pages for a little hiking inspiration! Likes, comments and shares are always appreciated.

Hiking For Her

HFH Pinterest

HFH Amazon Author Page

HFH Goodreads Author
---
Some of the links in this newsletter and on the Hiking For Her website may be affiliate links.
What does this mean for you?
You create a small miracle when you buy hiking gear through those links, by allowing a modest percentage of your purchase price to flow into the HFH coffers.
What's so miraculous about that?
You receive great gear that has been trail tested and approved by a seasoned hiker. You pay nothing extra. AND you help keep the free hiking tips flowing to your virtual trail buddies around the globe.
Wow!
And a sincere Thank You for your vote of confidence in Hiking For Her. It means a lot!
---