October 2020: A Note From Diane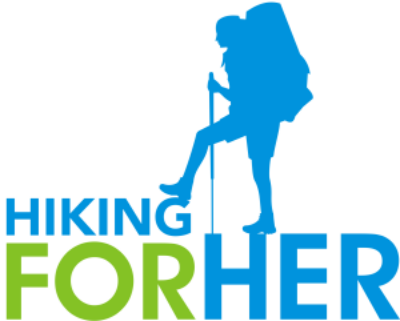 Greetings, dear hiker! This month's newsletter is about a lot of hopeful stuff: actions being taken for the right reasons, good news being shared, amazing people doing inspirational things, and some hiking tips to keep yourself safe.

So glad you've joined me for another edition of Happy Trails :)


---
IT'S NOT PERSONAL - IS IT?
You may have seen the video of a female cougar's interactions with a Utah hiker.

Was the cougar "stalking" a human, or "protecting" her cubs?

Here's a Snopes article that presents a "body language" analysis by a game mammals program coordinator. Interesting read if you hike in cougar country!

Let me know if you think she was doing "the right thing" or not.

Snopes Cougar


---
IT IS PERSONAL
How are you coping with the onslaught of hikers to your favorite trails?

It's great to see more folks get into the sport we love, but it's disheartening to see the trash left behind.

Here's how communities are rallying to clean up national forests by making it personal.

Community Clean Ups


---
SPEAKING OF NATIONAL FORESTS
REI and National Forest Foundation (NFF) have entered into a partnership to plant a million trees in national forests over the next decade.

Have you ever planted trees? I did one summer in my misspent youth, and I know that it takes hard work and time.

So I recommend that you go sit under your favorite tree and ponder this: In ten years (how old will you be?), think of the new oxygen molecules we'll have in our atmosphere!

Not to mention shade, beauty, habitats and so much more. What do trees mean to you?

Partnership Yields More Oxygen


---
FUN SOUNDS LIKE THIS
Are you zoning out wildlife sounds when you're hiking or walking outdoors?

Let's kick that question up a notch: Have you heard sounds (and can identify them) of your companions on the trail: fox, hawk, cicada, owl, or really big kitty cats?

It's fun to practice identifying wildlife calls! This link takes you to videos to get started. Wildlife Calls



Bonus: This Treehugger site is packed with wildlife info, great for hikers of all ages. It's a good resource for fun when you're stuck indoors.


---
MASKS FOR HIKERS
I found this collection of hiker themes non-medical masks to share with you.

American Hiking Masks

Your purchase can support the American Hiking Society, a national 501(c)(3) organization, as they work to protect the places you love to hike & camp.


---
MEET INSPIRATIONAL HIKER #1
This hiker's enthusiasm and "I can do that" attitude is inspiring!

Enjoy this interview with Dale Sanders, who set a new record for Grand Canyon hiking at age 85.

And he's got a lot more on his bucket list.

Meet him here: Dale Sanders


---
IT'S A LONG READ
This article puts you into a world you've never been in before: ascending a sequoia. It's all in the name of science (effects of drought) – and the lofty views.

Save it for a blustery day and a hot cup of tea. Tall Trees


---
MORE COMMUNITY GOOD NEWS
Another October example of the power of hikers joining together: Over Forty Hiker community.

We've got a lot going on to make the transition into a new season easier and more fun: book club, discussion of current hiking news, the start of a gear exchange, tips for finding a hiking partner.

Won't you join us? You'll find a link at the end of this newsletter.


---
VESTS FOR SAFETY
You might have conjured an image of a day glow orange vest to make you visible when hiking in hunting season.

Nope.

I make the argument that using a fleece or down vest as a midlayer will buy you some extra protection in cool/cold weather: Hiking Vests

Use my tips on how to build a layering system, or add to one you're already using, to give yourself an even bigger margin of safety on the trail: Layering Up


---
HYDRO FLASK AWARD
Even if you don't use this company's water bottles, you've probably seen them on other hiker's backpacks.

Hydro Flask is the recipient of the 2020 American Park Experience Award, recently announced.

Why?

They are being acknowledged for their Parks For All program, which gives money to "enhance the awareness and appreciation of our nation's parks and public lands and waters".

Read more here: Hydro Flask Award


---
TECHNOLOGY: GOOD OR EVIL FOR HIKERS?
This article makes the case that technology has reshaped our outdoor time for the good, and changed the way retailers reach out to us as hikers.

Examples discussed in the article: digital trip planning, tech tools to monitor and control the flow of vehicles and people in public recreation spaces, contact free pick-up at stores, personal consultations when considering gear and trips, and more.

Fast Company Article On Technology


---
MEET INSPIRATIONAL HIKER #2
Here is the story of a Canadian woman named Dianne Whelan and her video entitled "500 Days in the Wild".

I won't comment on it, just share the link to her Great Trail ambitions:

500 Days in the Wild


---
October News All Wrapped Up
That's all I've got for this month. Lots more coming in November!

I appreciate you for reading this little newsletter. It's a lot of fun to pull together "stuff" and share it with you.

Take care, take time, take a deep breath, and I'll be back in November.

Happy Trails to you & yours,

Diane a.k.a. Happy Hiker

diane@hiking-for-her.com

Did you receive this newsletter from a friend?
---
Sign up for your own free monthly subscription.
---
Please consider this invitation:
Join Our Over Forty Hiker Community
---
Stop by these HFH pages for a little hiking inspiration! Likes, comments and shares are always appreciated.

Hiking For Her

HFH Facebook

HFH Pinterest

HFH Amazon Author Page

HFH Goodreads Author
---
Some of the links in this newsletter and on the Hiking For Her website may be affiliate links.
What does this mean for you?
You create a small miracle when you buy hiking gear through those links, by allowing a modest percentage of your purchase price to flow into the HFH coffers.
What's so miraculous about that?
You receive great gear that has been trail tested and approved by a seasoned hiker. You pay nothing extra. AND you help keep the free hiking tips flowing to your virtual trail buddies around the globe.
Wow!
And a sincere Thank You for your vote of confidence in Hiking For Her. It means a lot!
---