September 2020: A Note From Diane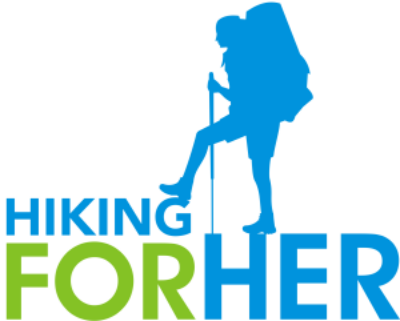 Can it really be true? Yesterday ((9/22) was the autumnal equinox, when we were perfectly balanced between day and night hours.

Perfect balance sounds pretty good these days, but what does that mean for hikers?

Less daylight = shorter hikes with less margin for error

Chilly temperatures = more layering plus more snacks ;)

Precipitation = slippery trails and good rain gear

What's a hiker to do? Keep reading :)


---
HOW TO BE PREPARED
As you've just read, it's time to be your own BFF on the trail by preparing yourself for changing conditions.

Ever helpful (ahem), I've updated my 2020 Fall Hiking Guides and made it easy to click around and get to the info you want.

Fall Hiking Clothing And Gear Guide

Plus Size Fall Hiking Clothing Guide

Fall Hiking And Camping Comfort Guide
---
In our Over Forty Hiker Community we've been sharing tips on headlamps, after a pretty much unanimous agreement on the importance of hands free illumination for day hikers and backpackers alike.

Ten Essentials year round, right?

I mentioned that I had seen the newest Biolite headlamp, a fully loaded rechargeable beauty that may be a bit overbuilt for your hiking needs, but it's cool to drool once in awhile, right? You can check it out here: New Biolite Headlamp Details
---
Here's a new way to save money and support outdoor cottage brands as you shop for fall gear: the Garage Grown Gear outlet area for returns, exchanges, and old versions of gear and clothing. All are in new condition (though some are without tags).

GGG Garage

REI has a similar section of their website for gently used stuff, a lot of fun to browse when you want to save cash: Buy REI Used Gear

And Patagonia offers used clothing and backpacks, too: Shop Patagonia Used


---
One more way to prepare for changing trail conditions: know before you go.

Check out this source I use for current weather conditions, called Windy. The free version gives temperature, current and forecasted wind, air quality and other data for your specific area - or anywhere on the globe if you're curious. I use it daily.

P.S. There are lots of data layers to explore, making it a fun hiking tool.

Windy Weather Tool


---
MIRACLE STORY
Who couldn't use a little feel good story? Here's one highlighting a dog who just wouldn't give up, even when it involved falling off a high point in Washington's Cascades. Miracle Dog


---
REASONS TO EXPLORE MORE
Here are a few fall equinox hike ideas to ease the transition from long summer day and challenge yourself a little.

1. Take advantage of less daylight.

What??? Yup, that's right! Learn the skill of how to hike wearing a headlamp (see above if you need one). You will begin to trust your body in an entirely new way.
---
2. Adjust your normal hiking pace and do a (deliberately) slow hike.

If you've already labeled yourself as "slow", embrace the label to the nth degree. Twenty zillion banana slugs can't all be wrong!!

Slight digression: Not sure what a banana slug is? Here's a photo of what I encounter on.every.lowland.hike in the Pacific NW, up to 9 inches long and as slimey as it's possible to be. They're awesome!!

The Glorious Banana Slug

Serious diversion: The slug portrait was taken by the esteemed Joel Sartore, a National Geographic photographer who is an amazing speaker & wildly funny to boot (small hiking pun).

Seriously, if you ever get the chance to hear him, grab it.

Another reason I follow him: He has taken portraits of 10,531 species (current tally) which puts him over half way to his goal: to document 15,000 species living in the world's zoos and wildlife sanctuaries in what he calls the "Photo Ark".

Your challenge: How many of these critters have you seen while hiking?

Extra challenge: If you're a speedy hiker, taking a slow hike will drive you nuts. Contemplate why that is! FOMO comes to mind…
---
3. Regardless of your normal hiking pace, stomp around in some handy trail mud just because you know your boots/trail shoes can handle it AND it's the perfect way to vent your frustrations.

You might even consider a vehement whisper of "Take that, corona virus" (customize as needed) to "personalize" your venting.
---
4. Circling back to slow hiking, take a walk with a toddler or puppy.

Watch their attention to small details like pebbles, fallen leaves, moss, acorn caps… it will open a new window to the trail that was there all along, waiting patiently for you to notice.

Challenge: If they pick up a slug, figure out how to de-slime them.


---
REASONS TO BE HOPEFUL
The National Park Foundation has named a new chief program officer, Latresse Snead, who has big plans. Read about her here:

New Boss Lady

As we head into the end of 2020 (seemingly as a slug's pace, or is that just me?), set your intention to be a hopeful hiker in 2021. Revisit the reasons why you love to hike. Here are mine:

Reasons To Hike

It's also a way to reap big benefits:

Benefits Of Hiking

September is National Clean Up month. From what I'm seeing on the trails, we really need it!

Newbie hikers seem to think the Dog Poop Bag Fairy patrols the area. And please don't get me started on the clothing, empty cans & bottles, and food messes I've encountered.

For an example of how bad it has gotten, and for tips on what you can do, read this Seattle Times article:

Despair And Hope For The Trail

Here's hoping you & your trail buddies will help answer the question "What would happen if everyone picked up at least one piece of litter?"


---
Trail's End For Now
Well, I seem to have revealed quite a lot about my quirky habits in this newsletter, from admiration for slimy slugs to mud stomping.

Hope you've picked up a new tip or two to make your fall hiking season more enjoyable.

Always good to hear from you, even if it's a quick howdy, so drop me a line and I'll answer in a jiffy.

Happy Trails to you,

Diane a.k.a. Happy Hiker

diane@hiking-for-her.com

Did you receive this newsletter from a friend?
---
Sign up for your own free monthly subscription.
Or a free weekly hiking update!
---
Please consider this invitation:
Join Our Over Forty Hiker Community
---
Stop by these HFH pages for a little hiking inspiration! Likes, comments and shares are always appreciated.

Hiking For Her

HFH Facebook

HFH Pinterest

HFH Amazon Author Page

HFH Goodreads Author
---
Some of the links in this newsletter and on the Hiking For Her website may be affiliate links.
What does this mean for you?
You create a small miracle when you buy hiking gear through those links, by allowing a modest percentage of your purchase price to flow into the HFH coffers.
What's so miraculous about that?
You receive great gear that has been trail tested and approved by a seasoned hiker. You pay nothing extra. AND you help keep the free hiking tips flowing to your virtual trail buddies around the globe.
Wow!
And a sincere Thank You for your vote of confidence in Hiking For Her. It means a lot!
---