September 2022: A Note From Diane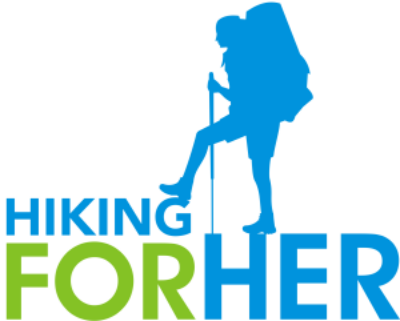 Greetings! It's time for another round of fresh hiking news. I've got lots of things to share with you this month, so let's jump right in.


---
NEWEST HIKING FOR HER ARTICLES
Many times I pull together an article based on a question that lands in my inbox.

That's what happened with this one. A woman asked what to eat on a long backpacking trip that would provide enough calories to give her energy all day long.

Here's my answer:

High calorie backpacking food choices

Here's another way I write articles: I'm always on the lookout for multipurpose hiking gear.

I'll bet you are, too, and that's why I take the time to write thorough, detailed reviews.

This month, my review of REI Co-op's Beyonder pack highlights a backpack that can transition from your daily commute into carryon for your next trip, and also do a little dayhiking.

Give it a look here:

REI Beyonder Pack review


---
INSPIRING WOMAN OF THE MONTH
Meet Joan Young, who at 74 years of age is going to do a second thru-hike because the first one just wasn't enough! Her goal: Minnesota sections of the North Country Scenic National Trail.

Go, Joan!


---
LEAVE WILDERNESS WILD
Someone spray painted blue blazes on a wilderness trail. Very bad form, in my opinion.

What do you think?

This article sorts out why that type of vandalism is a problem on the iconic and very wild Superior Trail.

Superior Trail vandalism


---
NEW MAGAZINE ALERT
Did you hear? There's a new magazine for hikers and other outdoorsy types trying to get off the ground.

In other words, for those of us who love to sleep on the ground.

Maybe you'd like to help this good idea. You can read the kickstarter details here.

New magazine for backpacking, bikepacking, canoe camping


---
VISUALLY IMPAIRED HIKING
This article explores what is possible for those who hike with various visual impairments, from the perspective of 30 active hikers.

Visually impaired while hiking


---
A GOOD READ
Recently someone in our Over Forty Hiker community recommended that I read The Wild Silence. It's written by the author of The Salt Path, Raynor Winn.

Both books make great reading for life lessons in determination and grit.

Recently, Raynor and her husband Moth shared details about their desire to spend time trekking together, in spite of his diagnosis with corticobasal degeneration.

Raynor and Moth talk about their hiking adventures


---
So glad we're here together
Thank you very much for making time to read all the way to the end of this little newsletter.

I feel connected to you through our love of hiking, although we may never meet. A virtual hiker bond, if you will.

Please know that you are always welcome to send me thoughts, photos, trail humor, suggestions for articles, anything that proves to me that you're just as real as I am.

Maybe even real-er!! (make of that what you will)

Happy Hiking,

Diane a.k.a. Happy Hiker

diane@hiking-for-her.com
---
Looking for the best deals on hiking and camping gear, apparel, destinations and fun stuff? Here's my constantly updated page to save you time and money: Best Current Deals For Hikers
---
Please consider this invitation:
Join Our Over Forty Hiker Community
---
Did you receive this newsletter from a friend?
Sign up for your own free monthly subscription.
---
Stop by these HFH pages for a little hiking inspiration! Likes, comments and shares are always appreciated.

Hiking For Her

HFH Pinterest

HFH Amazon Author Page

HFH Goodreads Author
---
Some of the links in this newsletter and on the Hiking For Her website may be affiliate links.
What does this mean for you?
You create a small miracle when you buy hiking gear through those links, by allowing a modest percentage of your purchase price to flow into the HFH coffers.
What's so miraculous about that?
You receive great gear that has been trail tested and approved by a seasoned hiker. You pay nothing extra. AND you help keep the free hiking tips flowing to your virtual trail buddies around the globe.
Wow!
And a sincere Thank You for your vote of confidence in Hiking For Her. It means a lot!
---