April 2021: A Note From Diane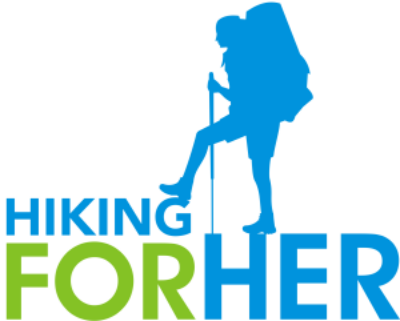 April greetings, dear hiker!

This spring seems a lot more hopeful than a year ago, and for that, I am grateful. My hope is that your heart is a bit lighter this April, too.

This month's newsletter will give you some boots & socks updates, a new sock related giveaway, a mulish hiking related story just for fun, and lots more hiking resources.

Let's hit the April news trail together!


---
KEEN NEWS
Just learned some interesting news from Keen, the company who makes trail footwear that I use myself and recommend for certain types of hikers on particular trails.

For example, see my review of their Targhee III's here:

KEEN Targhee review

The news is that by 2025, this company pledges to be PFC-free.

And they were pretty bold about it, taking out a full page ad in the New York Times, which you can see here:

NYT Keen ad 2021


---
HIKING SOCK NEWS
What pairs well with a lovely new pair of hiking boots?

The right socks, of course.

Smartwool sells about 9 million pairs of socks every year. Do you own a pair or two? I sure do!

So it was good news to hear that they will recycle used socks and use them to make dog beds. Read more here:

Smartwool Being Smart About The Environment

Note that Smartwool will deconstruct any brand of socks, not just their own. You can drop them off at participating retailers until May 2, 2021, or mail them in.

Here's an alphabetical (by state) list of places to drop them off:

Second Cut Retailers


---
BECAUSE IT'S AMAZING!
Why do I want to share an article about how Hickory the mule plus some hikers saved the day?

Because the bond between animals and humans is amazing, as this article demonstrates:

Mule Teams Up With Hikers


---
NEW & TIMELY STUFF FROM HFH
Here are the latest articles, just in case you were casting about for something else to read:

Hiking With Arthritic Knees

Spring (or Fall) Hiking Gear List


---
APRIL HIKING FOR HER GIVEAWAY
Kim C. from Hilton's, VA was our March winner.

Our current giveaway is a pair of ArmaSkin anti-blister socks. Read my review here.

ArmaSkin Anti-Blister Socks Review

Then toss your name into the hat for a chance to win an amazing pair of socks!



Hiking For Her Giveaway Details


---
FEELING WELL
I've been saying this forever (or since 2008, when I started Hiking For Her): food is fuel.

Put junky fuel in the tank (PopTarts, don't ever say that word to me), get junky results on the trail.

Here is an article from Colorado University's College of Arts & Sciences that backs me up in terms of junk food on a thruhike, and its impact on cardiovascular health:

Thruhiking Nutritional Realities

Want to dig into hiking nutrition through the Hiking For Her lens? Here's how to get started:

Hiking nutrition


---
---
GIVING WELL
The Charity Navigator is a useful tool if you want to help our dear Mother Earth year round, not just during Earth Week.

It explains four different categories of giving, with links to explore worthy organizations that will fit your particular preferences.

The environmental categories include: • Advocacy • Protection & Conservation • Health & Justice • Education

Here's the link to the Navigator:

Charity Navigator


---
SPEAKING OF EARTH WEEK
Patagonia Provisions is one of my favorite suppliers of high quality, nutritious "real" trail food.

Definitely not PopTart territory.

This weekend, as a special Earth Day gift, you can add a free set of reusable To-Go Ware Bamboo Utensils in a handy blue carrying case ($15 value) to any order over $75.

In fact, it will be added automatically when you check out.

This offer expires on 4/25/2021 at 11:59 PM PST, so grab it while you can:

Patagonia Provisions Offer


---
Enjoy the spring!
Or fall, depending upon where on this rocky little planet you happen to live.

The turn of the season is wonderful to watch, so my wish for you is plenty of outdoor time until we meet again.

Happy Trails every day,

Diane a.k.a. Happy Hiker

diane@hiking-for-her.com
---
Did you receive this newsletter from a friend?
Sign up for your own free monthly subscription.
---
Please consider this invitation:
Join Our Over Forty Hiker Community
---
Stop by these HFH pages for a little hiking inspiration! Likes, comments and shares are always appreciated.

Hiking For Her

HFH Facebook

HFH Pinterest

HFH Amazon Author Page

HFH Goodreads Author
---
Some of the links in this newsletter and on the Hiking For Her website may be affiliate links.
What does this mean for you?
You create a small miracle when you buy hiking gear through those links, by allowing a modest percentage of your purchase price to flow into the HFH coffers.
What's so miraculous about that?
You receive great gear that has been trail tested and approved by a seasoned hiker. You pay nothing extra. AND you help keep the free hiking tips flowing to your virtual trail buddies around the globe.
Wow!
And a sincere Thank You for your vote of confidence in Hiking For Her. It means a lot!
---