February 2019: A Note From Diane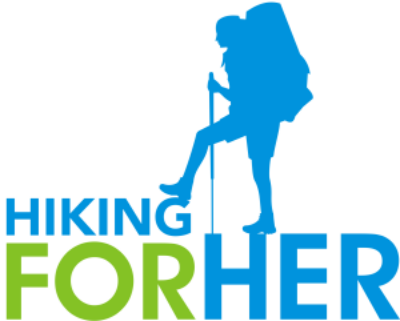 February greetings to you!
Shortest month, but definitely not the shortest newsletter ;)
Let's just dive right in...
---
Are You With Me?
Are you with me in loving this spunky woman named Rose Torphy, who at the age of 103 years still can't get enough of the outdoors?
Rose, love, maybe a Valentine theme in there somewhere?
Good Morning America profiled this mom of three, who has nine grandkids, 18 great grandkids, and 10 great-great grandkids.
The story doesn't mention how many of those offspring are hikers, but I'm hoping grandmother Rose is a good influence.
Junior Ranger At 103
---
10,000 steps: hype or not?
I received a FitBit tracker as a health incentive recently, and was shocked at how it motivates me to walk up and down the stairs before bedtime to get in my 10K steps.
So I looked into the idea of where that number came from, and here's what I found in a recent research article:
"In summary... it appears that healthy adults can take anywhere between approximately 4,000 and 18,000 steps/day, and that 10,000 steps/day is a reasonable target for healthy adults, although there are notable "low active populations," including the U.S. populace."
I'm pretty sure that hikers are not among the low active populations. On a long day hike, or during a multiday backpacking trip, hikers like us wrack up numbers at the highest end of this scale - and then some.
Then I got to wondering about stride length. For an average stride length (which varies greatly, so these are just rough numbers), 1 mile equals 2,000 steps.
If you use kilometers, it's 1,250 steps per 1km.
So 10,000 steps is around 5 miles.
Do you track your steps or mileage? Any insights into how it does or does not make you a stronger hiker?
Hit reply and share your thoughts.
Research Article On Counting Steps
---
New For You This Month
Lots of new articles, and I hope at least one of them will be useful to you!
The first one was just a bit of nostalgia, pairing photos of my favorites hiking destinations with my favorite motivational and inspirational quotes. I hope you'll like them.
HFH Favorite Hiking Quotes
These next few articles were written to summarize some backpacking questions I get this time of year, and to make some trail tested recommendations to help newbie backpackers get started down the trail.
Backpacking Water Treatment And Purification
Backpacking Stove And Fuel Options
Backpacking Kitchen Essentials
Backpacking Food Ideas For Beginners
How To Wash Dishes While Backpacking
I was also able to squeeze in one review, an outdoor gear subscription service called The Nomadik.
The Nomadik Review
---
AT Conservancy
The At Conservancy just announced a new focus called Wild East. It's mission: to pull together various groups and initiatives under one banner.
Fun fact: 55% of Americans live within a day's drive of the AT. So it makes sense to get everyone on the same page in terms of preservation, trail maintenance, conservation and community.
Read more here, and enjoy their Wild Skyway article on migratory bird routes: Appalachian Trail Conservancy


---
HFH Giveaways
Our February giveaway is a delicious box of trail food from AlpenFuel.
February flash giveaways for readers of the HFH weekly update included 4 samples of anti-blister WURU wool and a Senior Hiker magazine subscription.
Sign up before February slips into March...
Hiking For Her Monthly Giveaway Details
HFH Weekly Email Updates
---
Meet Our Community Members
I get a lot of questions about the private Over Forty Hiker community which Hiking For Her hosts.
One way to let you know what it's like inside? Introduce you to some of our members!
This month, meet Irish and learn why she's happy to be a member of this unique, safe space for female hikers.
We'd love to have you join us!
Meet Our Members
---
So long for now
That's all for February 2019!
As always, know that your emails are a joyous part of my day, so please don't be shy about saying hello, sharing wisdom, or asking a question.
Until we meet again...
Happy trails to you,
Diane a.k.a. Happy Hiker
diane@hiking-for-her.com
---
Did you receive this newsletter from a friend?
Sign up for your own free monthly subscription.
Or a free weekly hiking update!
---
Stop by these HFH pages for a little hiking inspiration! Likes, comments and shares are always appreciated.

Hiking For Her

HFH Facebook

HFH Pinterest

HFH Instagram Page

HFH Amazon Author Page

HFH Goodreads Author
Please consider this invitation:
Join Our Over Forty Hiker Community
---
Some of the links in this newsletter and on the Hiking For Her website may be affiliate links.
What does this mean for you?
You create a small miracle when you buy hiking gear through those links, by allowing a modest percentage of your purchase price to flow into the HFH coffers.
What's so miraculous about that?
You receive great gear that has been trail tested and approved by a seasoned hiker. You pay nothing extra. AND you help keep the free hiking tips flowing to your virtual trail buddies around the globe.
Wow!
And a sincere Thank You for your vote of confidence in Hiking For Her. It means a lot!
---