February 2023: A Note From Diane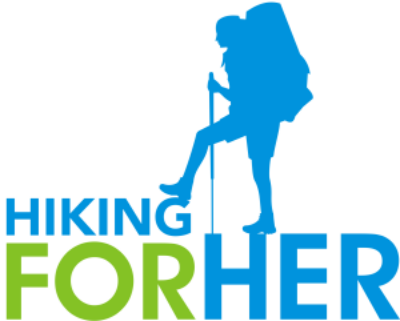 Most of the United States is in the icy grip of Mother Nature as I write this.

Kind of demoralizing for a hiker, unless you want to test the limits of your winter hiking gear. Which actually sounds like a great idea!

Plus, you can spit in the general direction of Wintry Mix as you chug along in your entire layering system.

Or for Plan B, you can scheme and dream for when warmer weather shows up from the comfort of your couch, scrolling through HFH resources.

Either way, here's a look this month at some big wins for trail advocacy, a new giveaway, resources for your backpacking plans and more.


---
FRESHEST HIKING FOR HER ARTICLES
To help you get ready for 2023 backpacking plans, let's concentrate on the most important key to a fantastic trip: FOOD.

I've approached this topic using the A-B-C method, aiming for a lighthearted but nutritionally factual vibe. You might meet a few new or unusual backpacking food choices.

To offer you a complete resource, I include lots of links to specific backpacking food topics at the bottom of the article, if you'd like to dig (in) a little deeper.

And many of these tips can be repurposed for dayhikes.

Easy As ABC


In last month's newsletter I shared several links to other extensive backpacking food resources. Use the "archive" button below to access those.
Update
The field testing for the reviews of a hiking jacket and an 800 fill DWR treated down sleeping bag from Outdoor Vitals have yet to be completed, but I did want to share those secret discount links with you again.

Why? You can score an impressive discount plus free shipping using these "secret" links. I'm not sure how long the great pricing will be available.

Summit Ultralight Down Sleeping Bag Discount

NovaPro Ultralight Water Resistant Puffy Discount


---
2023 Hike the Hill® Advocacy Event Success
Hikers don't often enjoy going into cramped, stuffy rooms, but once a year they raise their voices on our behalf in Washington D.C.

Here is a summary of what they accomplished this time around:

Hike The Hill 2023

You can make your voice heard (without trekking to D.C.) to advance hiking trails via the upcoming FY24 Interior and Related Agencies Appropriations bill. Just use this simple form:

Take Action


---
FEBRUARY/MARCH HFH GIVEAWAY
To go along with our food theme this month, Hiking For Her is giving away a few titanium long handled sporks from Snow Peak, a company known for quality.

You have until March 31, 2023 to register for a chance to own one of these fabled sporks, so useful for digging out that last tiny bit of food lurking in the corner of a meal prep container.



Hiking For Her Giveaway Details


---
NOMADIK SURPRISES
Nomadik is a subscription service with monthly/quarterly/annual goodie boxes of hiking gear. They've been around for awhile, but the new news is they launched a rewards program: earn points & exclusive rewards with each purchase.

You choose your box theme, and decide which plan fits your outdoor style. They even offer a quiz to figure out what you'd like most!

Plans start at $29.99/box; in return you receive $60+ value per box of name brand gear and gizmos.

Great gift, or a fun surprise each month for yourself!

Nomadik Rewards


---
North Umpqua Trail (NUT) Fire Recovery
Ever hear of this 79-mile National Recreation Trail in Oregon?

It's in the news now because it has become an example of how to rejuvenate a scorched hiking trail.

My favorite name for a segment of this trail is Dread & Terror. How tempting is that to hike!!

Read about how recovery was accomplished through cooperation and hard work here:

Fire Recovery Success Story


---
HIKING RESEARCH
One of my little joys in life when I'm not on the trail is to scan medical research literature for interesting studies related to hikers.

Here's a recent paper outlining three types of approaches to handling stress on a hike:

Future-Oriented Coping with Weather Stress among Mountain Hikers: Temperamental Personality Predictors and Profiles by Piotr Próchniak and Agnieszka Próchniak.

The authors outline three types of personalities: prudent hikers (high preventive coping/high proactive coping), reckless hikers (low preventive coping/high proactive coping) and wary hikers (high preventive coping/low proactive coping).

Fun bonus: It defines all the ways the word "hiking" is used in the world.

Give it a read here:

Personality Traits and Decisions

You're probably already familiar with the link between temperment and hiking style.

Here's what I have to say on this topic, based only on my own trail evidence. See if you recognize yourself or your trail buddies: 6 Types Of Hikers


---
That's all for now
But I'll be back next month with more hiking news for you!

Send me a note by hitting REPLY, I'd be delighted to hear from you.

Happy Trails,

Diane a.k.a. Happy Hiker

diane@hiking-for-her.com
---
Looking for the best deals on hiking and camping gear, apparel, destinations and fun stuff? Here's my constantly updated page to save you time and money: Best Current Deals For Hikers
---
---
Did you receive this newsletter from a friend?
Sign up for your own free monthly subscription.
Back Issues for Happy Trails
---
Stop by these HFH pages for a little hiking inspiration! Likes, comments and shares are always appreciated.

Hiking For Her

HFH Pinterest

HFH Amazon Author Page

HFH Goodreads Author
---
Some of the links in this newsletter and on the Hiking For Her website may be affiliate links.
What does this mean for you?
You create a small miracle when you buy hiking gear through those links, by allowing a modest percentage of your purchase price to flow into the HFH coffers.
What's so miraculous about that?
You receive great gear that has been trail tested and approved by a seasoned hiker. You pay nothing extra. AND you help keep the free hiking tips flowing to your virtual trail buddies around the globe.
Wow!
And a sincere Thank You for your vote of confidence in Hiking For Her. It means a lot!
---