December 2018: A Note From Diane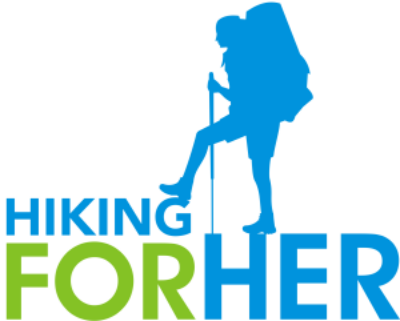 Greetings to you at the end of the year!
And Happy Boxing Day, Canadian hikers (although I suspect you're skiing or snowshoeing right about now).
Some hikers like to look back at 2018 hiking adventures at this time of year, while others prefer to look ahead to 2019. Which one are you?
I've got a little something to satisfy both itches in this issue of Happy Trails.
We begin with those looking forward...
---
HFH GIVEAWAY: GEAR FOR 2019
Are you a planner? Someone who utilizes checklists and sticky notes?
And is it possible that you need some new gear for the New Year?
One more wild guess: technical hiking socks, perhaps?
Then hop over to the HFH December giveaway (ends on the 31st) to enter for your chance to win a pair of really nice socks from Root Republic.
HFH reviewed them for you, too!
HFH Giveaway Details
Root Republic Technical Hiking Socks Review
Stay tuned for lots more trail gear and hiking clothing monthly giveaways as we tackle our 2019 hiking ambitions.
---
NORDIC WALKING IN 2019?
Maybe Hiking For Her is late to the party, but a recent offer to try a pair of Nordic walking poles was a revelation.
Read the review, which highlights which types of hikers can benefit from using them: York Nordic Poles Review

What a great way to burn calories, build muscle tone, increase aerobic capacity, and stay motivated while waiting for hiking trails to thaw out!
Sounds like an excellent way to get stronger in 2019, doesn't it?
And through the end of December 2018, you can use the discount coupon in the Hiking For Her review for 20% off an already well priced pair of these lightweight poles.
They'll also be featured in an upcoming monthly giveaway, so stay tuned.
---
2019 GIRL POWER
Although the Ann Bancroft Foundation might be new to you, I'll bet you resonate with their mission: to fund art, cultural, educational, leadership, and outdoor experiences for school aged females.
If you're looking to mentor an up and coming hiker, this might be the way to do it.
Any girl in grades 4 - 12 can apply for a Dare To Dream grant; deadline is April 1, 2019.
There are a couple of caveats to note.
The applicant must live in Minnesota, and requests are limited to $500 and under.
If the spring deadline is coming up too fast, there's another one on October 1, 2019.
Another way to get kids interested
Here's a fun way to nurture an outdoors interest with the youngsters in your life: an article with photos of 5 common backyard or park land animal tracks, plus explanations.
What I really enjoyed was the tip on how to tell the difference between wild and pet dogs - a useful skill on a hiking trail for hikers of any age.
Animal Tracking For Beginners
---
RAINIER HIKING VIDEOS
Just when you thought I had the whole Rainier video thing out of my system, alas! But hopefully, hurrah! if you'll be visiting next summer ;)
Here are 2 more new day hikes to consider, complete with trail description, photos, insider tips, and of course, the video.
The first features a bathing black bear plus another critter you will likely spot along the trail.
The second video stars not only the snow capped beauty named Rainier, but an unnamed marmot (photo bomber, you know who you are even if you're hibernating right now) cavorting through a lush flower meadow.
Mount Rainier Day Hike: Spray Park
Mount Rainier Day Hike: Skyscraper Mountain
I'll be done soon with the series of Mount Rainier day hike videos, I promise, and then I'll turn my attention to Mount Baker, Mount St. Helens, and beyond so you'll have all the scoop on worthy Pacific NW hiking destinations.
---
FREE DOWNLOAD
A new company called Journey Driven has developed an early version of an offline GPS tracker and journal.
It's free for a limited time.
You can use it on your phone in 2019 to record your hikes and big adventures, and not worry about signing up for an additional data plan or cell coverage. No SIM card needed, either.
Take a look and see if it might be useful for you as a new way to share your outdoor time with friends and family, as well as to easily produce a 2019 record for yourself.
Journey Driven App
---
LOOKING BACKWARDS & FORWARDS
But not simultaneously.
That would hurt.
Just a few suggestions for you...
To gaze back at some 2018 long trail hikers on various U.S. trails (Vasque ambassadors), and maybe gain some inspiration for 2019, enjoy these happy faces and tales: Thruhikers 2018


Were you surprised (or disappointed) at the color choices available to you in tents, jackets and trail shoes in years past?
This may explain a few things!
The Pantone Color Institute declared 2018's color of the year as Ultra Violet, while our new year's superstar color (?!) is Living Coral.
Lest you think I'm making this up, you can read about why this "animating and life-affirming coral hue with a golden undertone that energizes and enlivens with a softer edge" might show up in the hiking jackets and trail shoes you'll be seeing.
Pantone Living Coral 2019
That link also allows you to look back through the years at the colors that were "featured". Plus, a perky goldfish in guess which color!
You might recognize some hues from your own gear locker. I certainly did.
Just for fun, I'll be sharing the coral colored gear I happen upon this year, to see if this color stuff makes it into the outdoor gear world.
Send me your examples in the coming months, too!
---
YEAR END RESOURCES
Just a few quick ways to enjoy the transition to the new year.
Plan your First Day Hike in a state park as a way to wave goodbye to the old and oxygenate for the new. To find out what's going on in your area, and to add your boots to the goal of breaking last year's record of nearly 55,000 people racking up a total of 133,000+ miles, use this link: First Day Hikes
After your hike, pull out your gear lists and take advantage of end of year sales at these top notch companies. Some of the (perhaps Ultra Violet) discounts will make your eyes pop, in a good way!
REI Coop 50% off new markdowns
Cotopaxi up to 50% off
MyTrailCo up to 70% off
---
HEARTFELT HIKING WISHES
My wish for you as we transition into a new year is good health, fabulous hiking companions (your own fabulous self if planning solo hikes), and great destinations.
As always, I'm here to answer your questions and help you get ready to hit the trail. Don't be shy about saying hi, okay?
Let's raise our water bottles high to toast our female hiking awesomeness ;)
Who needs champagne when mountain streams and electrolytes provide all that we need?
Happiest of trails in 2019,
Diane a.k.a. Happy Hiker
diane@hiking-for-her.com
---
Did you receive this newsletter from a friend?
Sign up for your own free monthly subscription.
Or a free weekly hiking update!
---
Stop by these HFH pages for a little hiking inspiration! Likes, comments and shares are always appreciated.

Hiking For Her

HFH Facebook

HFH Pinterest

HFH Instagram Page

HFH Amazon Author Page

HFH Goodreads Author
Please consider this invitation:
Join Our Over Forty Hiker Community
---
Some of the links in this newsletter and on the Hiking For Her website may be affiliate links.
What does this mean for you?
You create a small miracle when you buy hiking gear through those links, by allowing a modest percentage of your purchase price to flow into the HFH coffers.
What's so miraculous about that?
You receive great gear that has been trail tested and approved by a seasoned hiker. You pay nothing extra. AND you help keep the free hiking tips flowing to your virtual trail buddies around the globe.
Wow!
And a sincere Thank You for your vote of confidence in Hiking For Her. It means a lot!
---