Enjoy Happy Trails, the free monthly newsletter from Hiking For Her.

Receive a free resource: Hiking Layering System Explained
Root Republic Sock Review:
The Details You Need!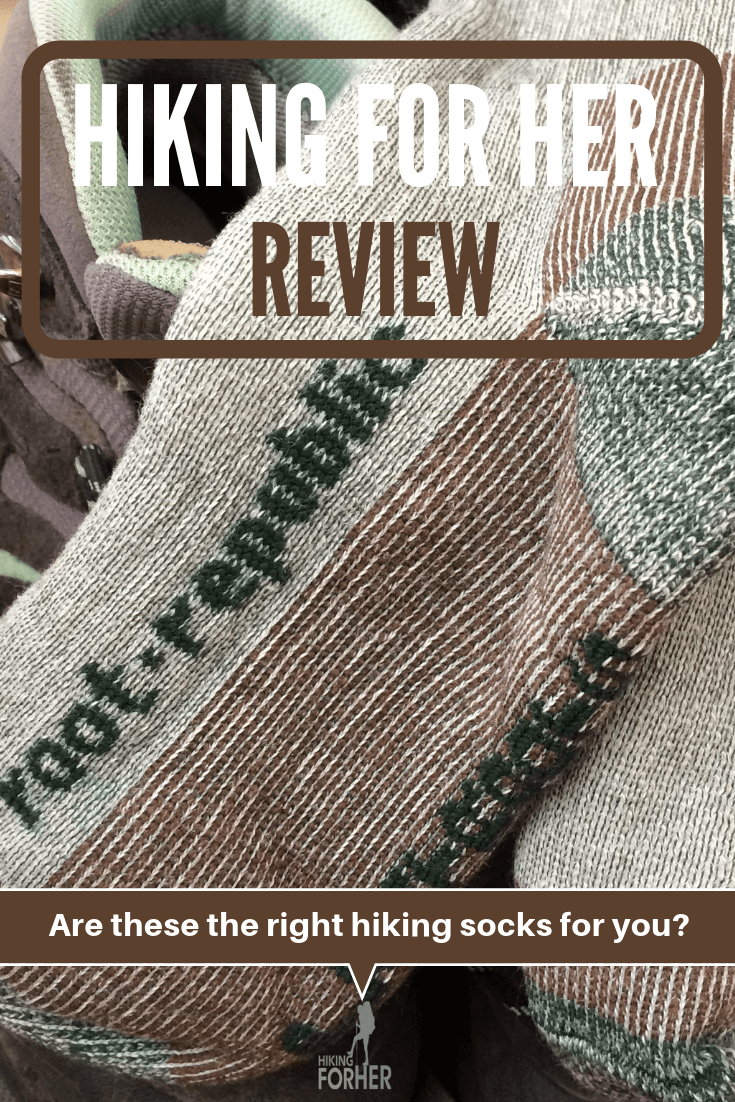 This Root Republic sock review was written for one purpose:
Root Republic supplied the socks.
The photos, opinions and comments belong to Hiking For Her.
There is no affiliate relationship between Root Republic and HFH.
As with every hiking gear review and outdoor clothing review on this website, the intent is to bring quality choices to your attention by giving you lots of details.

To purchase these socks, visit Root Republic.
One last disclosure
As a firm believer in extreme foot care, Hiking For Her uses two pairs of hiking socks:
thin liner socks next to the skin




outer technical socks like this pair
Thus, a pair of CoolMax liner socks from the Hiking For Her gear locker were also used in this review. If you'd like to purchase them, I can make you a deal ;)
Root Republic sock review
begins here!
Hiking For Her always begins at the beginning, meaning the technical specifications are spelled out for you.
You don't want to put anything on your feet that won't (literally) support your hike, right?
So let's take a detailed look at these socks.
Not sure why the big fuss about hiking socks?

Materials
These socks are constructed of a blend of materials:

Australian Merino wool is notoriously good for its moisture wicking properties, drawing your sweat to the outside of the socks and away from your skin.
Bottom line for hikers: blister prevention plus comfort

This type of natural wool is also important for protective thermoregulation: insulation against cold temperatures and release of body heat on warmer days.
Hey, it works well for the sheep! We can be at least as smart as sheep, can we not?

Nylon fibers are known for their durability.

Why is the addition of Lycra important?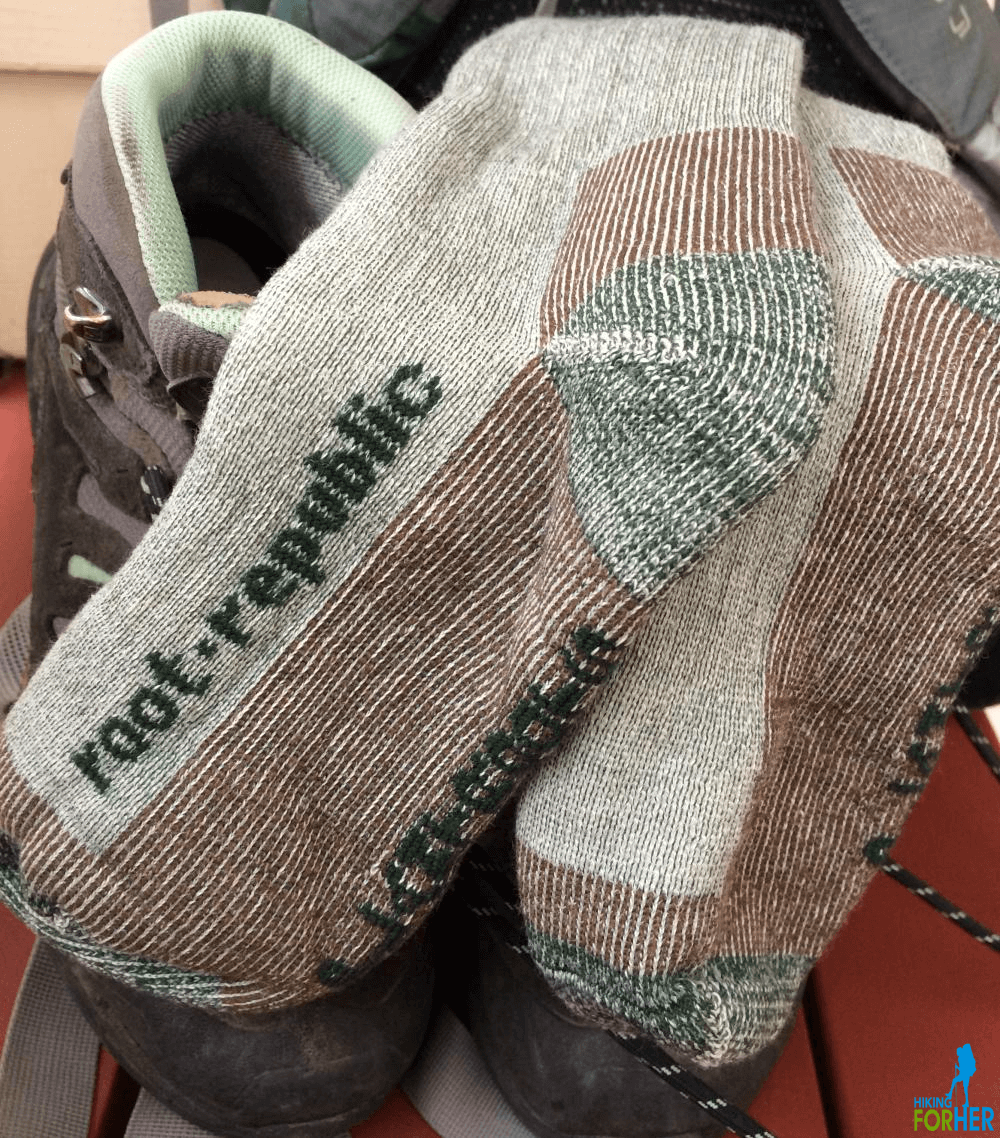 Note the cushioning on arch and heel

Design
Sizes
S/M fits women's 6-10 (men's 5 - 8.5)

L fits women's 10.5 - 13 (men's 9 - 12)

Price
If paying $19.95 US for a pair of socks makes you feel light headed, please consider the importance of happy feet on a hike.
Especially a multiday hiking adventure

Let's state it plainly:

A smart hiker pays attention to foot care, foot comfort, and foot health in order to keep hiking (cup half full philosophy).
Or to avoid footing a bill for medical attention to blisters, lost toenails, skin infections or worse (cup half empty approach to hiking).
Either way, well constructed, durable socks like these should be in your future sock drawer if you plan to hike a lot.

Root Republic sock review
trail details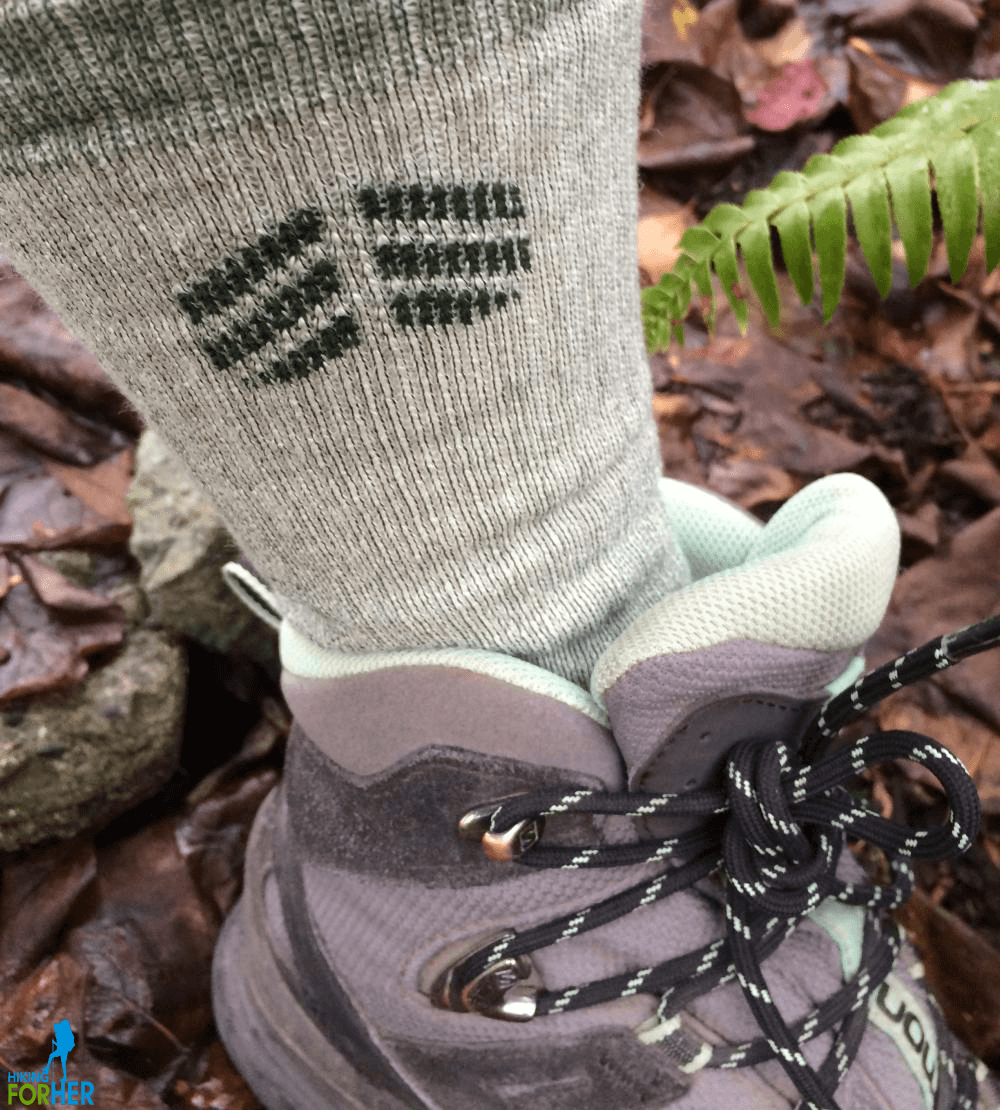 Crew length makes sense to avoid skin abrasion from boots and to protect you from trail debris
When you pull on a pair of these hiking/trekking socks, you'll notice that they offer a snug fit.
Not tight, but definitely not floppy. Kind of a friendly hug.

That's by design.
You want these socks to fit the contours on your leg, and also to slip in easily and stay put within your trail footwear.
On the hike
These hiking socks ticked the boxes I'm looking for, because they:

kept my feet cooler and drier by wicking away sweat

easily accommodated my liner socks

came up midway on my calves so I could enjoy full protection or fold them down, as dictated by terrain and temperature


stayed put without leaving deep grooves from elastic in my legs
I'd call that a win on the trail!
Tip
Don't subject technical socks like these to high heat in the dryer.
When you hang them up to dry, you'll extend their lifespan (and your investment).
Here's the punchline in this
Root Republic sock review

Some hikers enjoy making their money go further by supporting organizations and companies which include environmental impact in their business model.
If that's you, keep reading.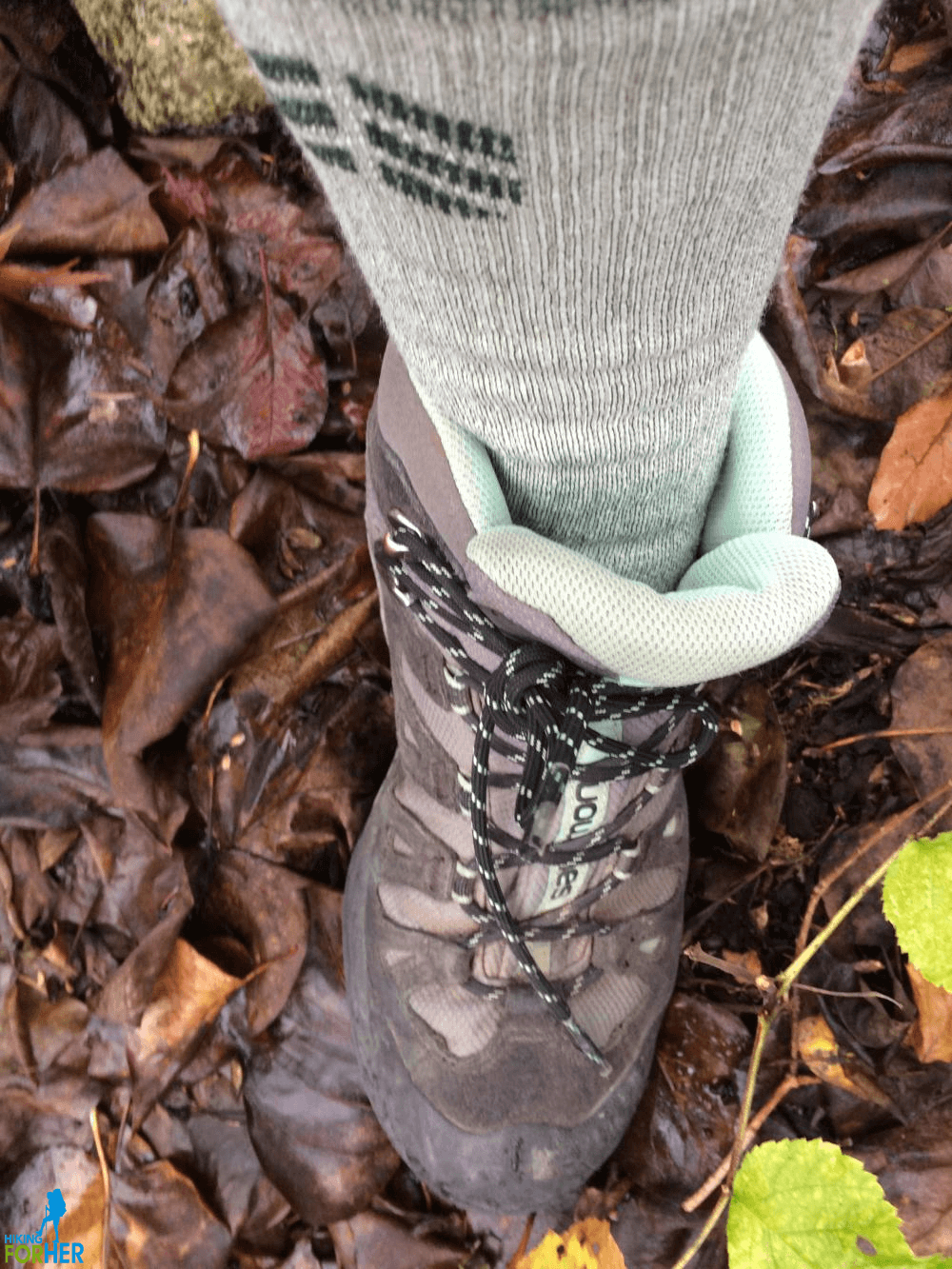 Root Republic has partnered with One Tree Planted, a 501c3 non-profit organization that plants native trees in forests across the globe. 
Great idea for a company supporting hikers with high quality foot gear to also support the outdoors, right?
With the increasing frequency of out of control fire events endangering forests and people across the globe, planting trees as a way to give back makes perfect sense to this hiker.

What your sock purchase does

Here's the promise Root Republic makes to sock lovers like us:
F

or

every pair of socks we purchase, one tree will be planted somewhere on the globe: North America, South America, Africa, or Asia

See photos of the tree planting locations here.
Root Republic sock review
conclusions

While socks might be "just" socks for some humans, for the folks in the hiking community, high performance, durable socks are a vital component for happy trail time.
Try out a pair of these socks on your next hike, and see if your foot fatigue and hot sweaty toes become more manageable.
And some day, a hiker might rest beneath the shade those socks planted :)

Home page > Best Hiking Gear Reviews >
Root Republic Socks Review