January 2017: A Note From Diane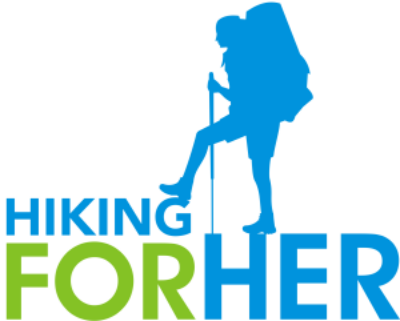 Hello, hello!
It's time once again to share with you the hiking news I've gathered over the past few weeks.
Like what?
Well, the latest gear featured at Outdoor Retailer, a hiker fashion show (not even kidding), a tarp that takes things to the nth degree, a few fresh gear reviews and articles, and a way to save a little money.
Or raise a little money!
Holy Granola, Batwoman (who would have totally rocked the trail if given half a chance). Let's get started.
---
OR January 2017 Best Of Show Outdoor Gear
Or not.
It's only best if it works for you on the trail.
The item that really caught my eye: foam snowshoes.
If you've ever been bugged by the hinge mechanism on regular snowshoes that hits beneath your foot with each step, check out these soft, cushy, rocker shaped snow flotation devices.
I wouldn't recommend them for steep trails, but they just might work for your snowshoeing plans.
OR 2017 Best Of Show: Foam Snowshoes
Never tried snowshoeing but are curious?
8 Reasons To Try Snowshoeing
---
Hiker Fashion (?) Show
I don't know how I feel about this YouTube clip of a fashion show featuring outdoor clothing.
It might be the perfectly groomed, gorgeous young models. Nobody there looked like me!
Or maybe it's the entire notion of having to look fashionable on the trail.
And not a backpack in sight.
But I have to admit that I tried strutting a little on the trail after I viewed it, just to mock myself.
In my five year old beat up rain pants :)
I'd really like to hear your reaction to this video!
YouTube Clip Of Possibly Outdoorsy Folks Parading Around
---
A Tarp For Overachievers
I always carry an old blue "space blanket" tarp, year round, in the bottom of my backpack.
And it's got plenty of duct tape on it to authenticate its ancient status (purchased in the 1970s).
But here's a tarp that blows mine out of the water, because it has a gear organization imprint on it.
Hard to explain, but a photo will show you how you can lay out all of your gear for a backpacking trip ON THE TARP and take note of what you've forgotten.
Here's what I like best: it sorts everything according to the Ten Essentials. So it acts as a check list to remember that safety and comfort go hand in hand when you prepare for anything the trail has in store for you.
---
Newest Gear Reviews
And speaking of organizing your hiking gear, I had a chance to review some pack organizers from Gobi Gear.

I also (finally) tried out a Lifestraw Go filtration water bottle, and I must say, as a hiker with microbiology training, I was impressed.

Read the reviews, and let me know if you already use these items. I'll be bringing them along on my summer backpacking trips, and would love to know your user experiences with them.


Gobi Gear Review

Lifestraw Go Water Bottle Review



To follow up on a review I shared last month, Hydroflask has a discount coupon which is valid until the end of January 2017.

This almost never happens.

Probably because their products are rock solid and in demand for hiking hydration.

So if you're in the market for a double walled water bottle that keeps your winter beverages warm or your trail martinis cold (!), here's the code: standard-25

And here's the review, in case you want to read about my field experiences with two types of Hydroflasks. Hydroflask Wide Mouth 16 Oz Insulated Bottle



---
Social Responsibility As A Hiker: Does It Matter?
I recently read the history of the Patagonia outdoors company, written by its founder Yvon Chouinard.
I got kind of fired up about socially responsible gear companies, and even created an infographic for hikers who are thinking about social responsibility.
The infographic gives you the speed version. Click on the image if you'd like to read the entire article I wrote.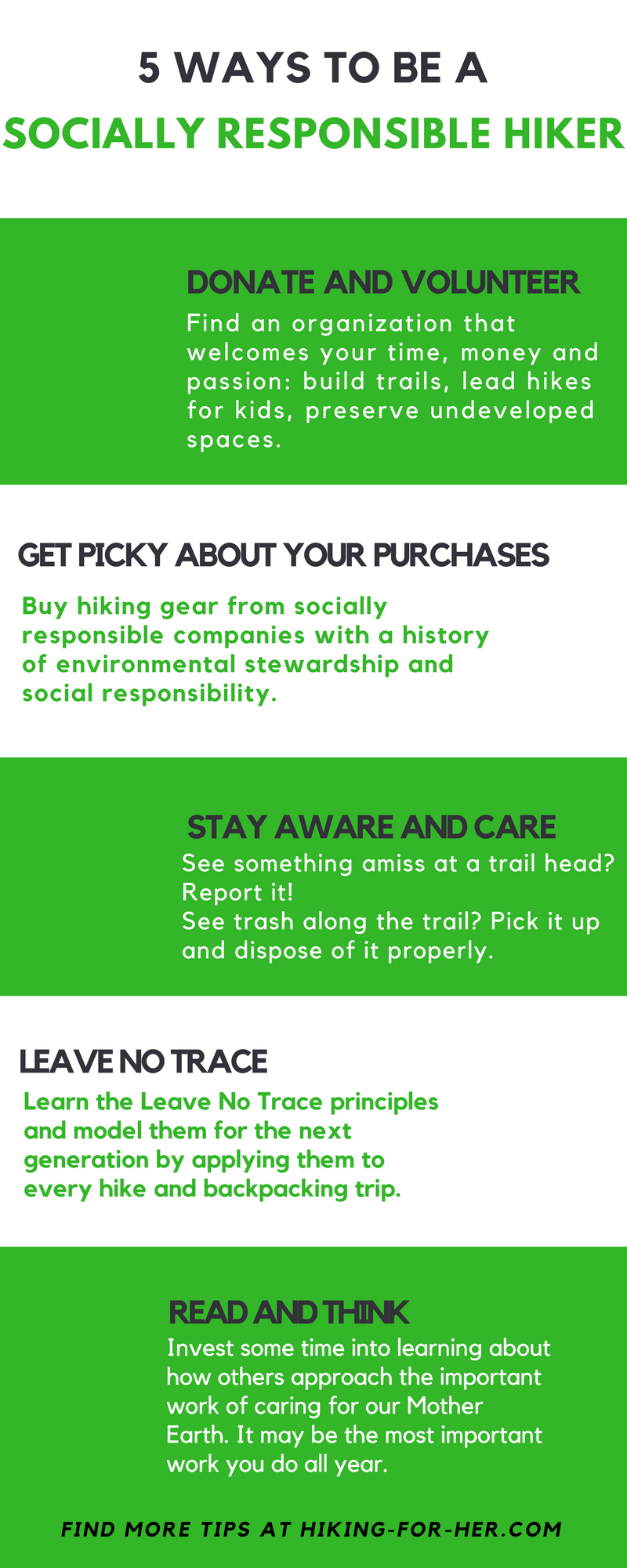 And it just so happens that Patagonia is having a January sale, too.
I only have a few items of Patagonia clothing, but they are absolutely bomb proof on the trail. Time to do a little shopping!
And save 30% with this offer:
Patagonia January 2017 Sale
---
National Trails Fund: Grants Available
The American Hiking Society has received funds to award micro-grants ($500 - $3000) for organizations who want to do trail maintenance, stewardship or even create something brand new.
Applications are due by February 17th, 2017.
If you apply and are awarded a grant, be sure to let me know. I'd love to give you a shout out in this newsletter!
Even if you apply and aren't chosen, I want to know. It's great to hear about hikers who are giving back to the hiking community, don't you agree?
And it fits right in with our socially responsible hiking theme.
American Hiking Society Trails Fund Info


---
Hiking Plans But No Hiking Partner?
Find someone to join you on your 2017 hiking adventures, be they day hiking or long backpacking treks!

It's easy to sign up for Hike With Me, a service which Hiking For Her offers to the hiking community worldwide.

Here is a sampling of hikers currently looking for trail partners:

*A woman who would like company (either gender) on her John Muir Trail journey in August - September 2017.

*A woman seeking a female hiking partner for a spring section hiking trip in France.

*A female hiker who would love to day hike and section hike in Arches, Bryce Canyon and Zion National Parks with a twenty-something female trail buddy in spring/summer 2017.

*A man who wants to plan some hiking on the Olympic Peninsula (Washington State) in the upcoming months with a thirty something hiking partner.

And there are lots more hikers looking to connect with a hiking partner in Texas, Missouri, Arkansas, eastern Kansas, western Tennessee, and beyond.

So don't be shy! Check out the Hike With Me opportunity to find your ideal hiking partner.

How To Find A Hiking Partner Right Now

And don't forget: I'm available for support, advice, structure, and feedback on your 2017 hiking plans, too.

Sort of a coach/mentor/biggest fan type of role.

I'm working with only a handful of female hikers this year to bring big hiking dreams into fruition.

Let me know if you'd like to work with me by dropping me a line using the email address at the end of this newsletter.

As Abraham Lincoln once said: "The best way to predict your future is to create it."

So find a partner, plan an adventure, and let's create it!
---
Happy Trails To You
... until we meet again.
Bonus points if you know who sang that line.
We've come to the end of the hiking news I've got for you this month. Sort of a random collection, but that's what hiking trails are like sometimes, right?
Be strong, be smart, be happy when you hit the trail, and enjoy your precious outdoor time to the max.
Responsibly, of course ;)
From me to you,
Happy Trails always,
Diane a.k.a. Happy Hiker
diane@hiking-for-her.com
Hiking For Her
Or stop by these HFH pages for a little hiking inspiration! Likes, comments and shares are always appreciated.

HFH FaceBook
Currently we have a "Why I Love To Hike" series of posts for you to enjoy. Hikers sent in their reasons, and HFH created a unique post for each reason.
It's not too late to join in the fun! Visit the FB page and share your reason for hitting the trail.
Other ways to connect:
HFH Pinterest
HFH Instagram Page
HFH Amazon Author Page
HFH Goodreads Author
---
Some of the links in this newsletter and on the Hiking For Her website are affiliate links.
What does this mean for you?
You create a small miracle when you buy hiking gear through those links, by allowing a small percentage (low single digit) of your purchase price to flow into the HFH coffers.
What's so miraculous about that?
You get great gear that has been trail tested and approved by a seasoned hiker. You pay nothing extra. And you help the free hiking tips to keep flowing to your virtual trail buddies.
Wow!
And a sincere Thank You for your vote of confidence in Hiking For Her. It means a lot!
---
Did you receive this newsletter from a friend?
Sign up for your own free monthly subscription.