January 2020: A Note From Diane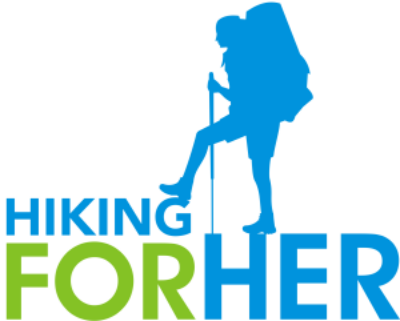 Greetings, and thanks for opening this newsletter! We've got a big, juicy year spread out before us, and I can't wait to get started!

The theme this month is "gettin' it done". Ready? Here we go...


WOMEN WHO GET THINGS DONE
Have you heard of Trail Dames? They've been around more than a decade, getting women outdoors.

They're having a gathering June 26-28, 2020 at Western North Carolina University. Sounds like fun! Trail Dames

If you're looking to support women owned and led businesses when you shop for outdoor gear and clothing this year, consider my favorites.

Title Nine

Skirt Sports

Lady Hike

Alpine Curves

Kula Cloth


---
---
HIKERS OF A CERTAIN AGE
Have you used, or been the recipient of, the OK Boomer phrase yet?

Here's a way to make that phrase go "boom!" Meet 5 hikers who are still gettin' it done on the AT.

Make Way For Boomer Hikers


---
---
HFH JANUARY GIVEAWAY
Foot care is a powerful secret weapon for getting things done on the trail.

This month, our giveaway is from TreadLabs: a pair of insoles designed for hiking feet. Don't miss your chance to win a pair!

Tread Labs Insole Review

Hiking For Her Monthly Giveaway


---
---
DEUTER GOT IT DONE!
I have a couple of day packs made by Deuter, and I love them for their comfy hip belt and female specific design.

Now there's another reason to support this gear company: in Spring 2020 they will eliminate all PFCs (perfluorocarbons associated with water repellents) from the manufacturing process of their backpacks.

This is huge news! And to be the first big company to take this step is a remarkable feat, given the realities of the business world.

In case you're curious, take a peek at the packs I prefer:

Deuter SpeedLite 22SL daypack

Deuter Trail 28SL daypack


---
---
WHAT'S HAPPENING IN OUR COMMUNITY
In Over Forty Hiker this month, we're enjoying the first of 20 self care challenges for 2020: Love Your Feet.

It sounds like a simple idea: send some love to the part of your body that contacts the trail with every step. But sometimes simple is hard, hence the challenge.

We've had some great discussions, shared a lot of tips, and recommended favorite products and hacks for foot care.

Nice tie-in to our January HFH giveaway, too (see above).

Nineteen more challenges (self care "nudges") to go! Join us as we take great care of our hiking assets in 2020.
---
---
GETTIN' IT DONE: YOUR VERSION
In this newsletter, I've shared examples of companies and hikers going after big goals.

If you have backpacking goals for 2020, let Hiking For Her help you go after them by creating a timeline and getting things done slowly but surely in a 10 week step-by-step course.

Why not hit the trail as a prepared, confident and relaxed backpacker? You can get it done!

This is the last call for adding your name to the HFH How To Plan Your Backpacking Trip course wait list. We'll get rolling at the end of this month.



2020 How To Plan A Backpacking Trip Course


---
---
NEW HFH RESOURCES
In addition to putting the finishing touches on my backpacking course, here's what I've done this month for you:

Best Hiking Chocolate

REI Adventures For Hikers: How To Choose The Right One For You


---
---
HIKE FOR MENTAL HEALTH ORGANIZATION
Hikers already know that hiking is healing, but you may not have heard of this group.

It's an all volunteer nonprofit which organizes hikes as fundraisers via sponsorships. The funds are used to support trail conservation as well as mental health research.

If you enjoy getting more than one thing done on a hike, take a look at their efforts and become either a sponsor or a sponsored hiker for 2020 hikes.

Hike For Mental Health


---
---
DOGS ON TRAILS
If you're thinking of adopting a dog as a trail companion, this article has useful tips for off leash hiking: Off Leash Hiking

The reason I'm sharing this? My son adopted a 10 week old red heeler (Aussie cattle dog) on Christmas Eve.

She has earned several nicknames, including RiverRoo: her name + how she hops onto her toys (or nearby bare feet). And in case you've ever wondered, heelers do in fact howl like dingos!!

We're working on the commands and signals she'll need when she goes hiking. "Puppy focus" sometimes devolves into eating fuzz on the floor during "down". We'll get there eventually!

While I'm buzzing with puppy energy, I wanted to share this story of canine heroism with you: Hounds Find Missing Child


---
---
END OF SEASON DEALS
Are you a brand loyal hiker?

Then scoop up big end of season savings on the brands that rarely get discounted, up to 30% off at REI Co-op through 2/6/2020.

Which brands? Kuhl, Patagonia, Black Diamond, Helly Hansen, Mountain Hardware… just to name a few of my go-to favorites for quality and good designs.

Save Now On Top Brands


---
---
You've made it to the end!
Hurrah! Your fortitude has brought you to good wishes for lots of trail time this month and into February.

I love hitting the "send" button on this newsletter because of the emails I receive in return, filled with photos and humor and tips. Thank you!

Until we meet again,


Happy Trails to you,

Diane a.k.a. Happy Hiker

diane@hiking-for-her.com

Did you receive this newsletter from a friend?
---
Sign up for your own free monthly subscription.
Or a free weekly hiking update!
---
Stop by these HFH pages for a little hiking inspiration! Likes, comments and shares are always appreciated.

Hiking For Her

HFH Facebook

HFH Pinterest

HFH Amazon Author Page

HFH Goodreads Author
Please consider this invitation:
Join Our Over Forty Hiker Community
---
Some of the links in this newsletter and on the Hiking For Her website may be affiliate links.
What does this mean for you?
You create a small miracle when you buy hiking gear through those links, by allowing a modest percentage of your purchase price to flow into the HFH coffers.
What's so miraculous about that?
You receive great gear that has been trail tested and approved by a seasoned hiker. You pay nothing extra. AND you help keep the free hiking tips flowing to your virtual trail buddies around the globe.
Wow!
And a sincere Thank You for your vote of confidence in Hiking For Her. It means a lot!
---