May 2020: A Note From Diane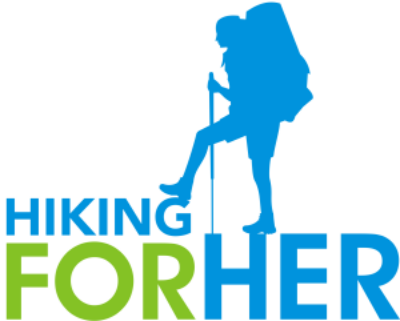 May Greetings to you, dear hiker!

Let's dig into a motley collection of hiking related things I've discovered for you this month!


---
To Make You Guffaw
Or at least crack a smile.

Without further ado, here are the winners of the "Best Squirrel Photos" contest. You've got to see the squirrel impersonating a unicorn head or your day just won't be complete.

Squirrel Celebs



Here's your second chance to smile, or more like marvel at how a photographer manages to bring the outdoors inside, using everyday objects.

She calls it her Great Indoors series.

My fave destination? Paper Bag Canyon, although Jello Lake is a contender.

See if you agree!

Almost Like Being There


---
To Support Your Health
Ever hear of Patagonia Provisions? They offer a tantalizing marketplace of responsibly sourced, shelf-stable, nutritious foods delivered right to your door.

I'm a big fan of their jerky, trail bars and soup mixes.

Explore Patagonia Provisions



There's a new tool you can use to plan future backpacking & camping meals at AlpenFuel.

This nifty tool makes it easy to be both healthy and satisfied on the trail when you're pulling together menus from their full line of delicious food! Here it is: Meal Planner Tool



American Mountain Guides Association created an interesting chart for dealing with the psychological impact of the pandemic.

It's based on their training for the stress around natural disasters and other unpredictable events. Might be useful for you as a planning or coping tool.

Stress Resilience Tool


---
To Make Your Hiking Boots Jealous
Enjoy two hours of spectacular scenery, accompanied by a calming music soundtrack in "Walking My Way Home", without pulling on your boots.

These video camera recordings are culled from a 2018 PCT journey.

Here's the fun part: You can click and drag anywhere along the trail to see the complete 360 view. Uh huh, pretty darn amazing.

PCT 360



Pick out a new pair of socks and watch your boots pout.

Not really! That's not nice ;)

But if you put a jacket over your boots, they'll never know you are exploring the universe of hiking socks with my guide to 11 different types of socks: Best Hiking Sock Options


---
To Experience Vivid Sonic Landscapes
Also known as Soothing Sounds, this one is to calm and relax you as you get inspired for future hiking plans.

Composed by Jeffrey Derus, the The Sound Of The PCT is scored for chorus, vocal soloists, cello, and crystal singing bowls.

It was inspired by places along the Pacific Crest Trail, and also features inspiring quotes from John Muir, Lucy Eddy, Rumi, and others.

The work is structured in five major movements to represent these sections of the trail: Southern California, Central California, Northern California, Oregon and Washington.
---
To Test Your Luck
Got a great giveaway for you this month, and I'm guessing you've never heard of a Mozy but will immediately spot its usefulness.

Wrapping yourself in a blanket at the end of a chilly hike (or on a bench at the ballgame) sounds wonderful, doesn't it? Here's my thorough review of this wearable blanket that blends coziness & mobility:

Cozy Mozy Review

And here's the link to the page where you can sign up for a chance to win your very own wearable blanket:


But why stop there? Here's another opportunity to test your luck as well as your observation skills.

Have you noticed that REI Co-op is celebrating 82 years of service to the outdoors community? Their "origin story" (to use the fancy lingo) is quite remarkable.

I'm one of their 82Memories, stories from co-op members that they've been sharing on social media (IG, FB, Twitter).

If you can tell me which number I was (out of 82) & name the place I share in my memory by June 1, I'll send you some Hiking For Her stickers. Hit reply & be sure to include your snail mail (nuthin' gets past me in the lingo department).


---
To Savor The Best Gear Deals
Speaking of memories, Memorial Day sales are up and running. Take advantage of the best of the best deals I've pulled together here.
Backcountry
Deep discounts on respected brands! Save up to 50% off what's already discounted, or take 20% off a full price item: Backcountry May Sales


Moosejaw
These folks are doing things a little differently, but the bottom line is that you can save big.

They just introduced a new gear brand they call LITHIC: affordable, well designed gear in lightweight high performance materials.

I am amazed at the low prices paired with quality features in these tents, sleeping bags, backpacks and cookware: LITHIC gear savings


REI Co-op annual sale
This is the Big One for the year. You've got until May 25th to scoop up deals by using ANNV20 at checkout to save 20% on one full priced item.

They also run "peak deals", up to 50%, but you have to check back often to see all the outdoor gear they feature. Wow, that's gonna be painful, right?

Another way to save: enjoy 20% off already deeply discounted stuff in REI Outlet.

Not a member yet? You can join on the spot and enjoy the savings: REI May Sale


---
How are you doing?
That's a sincere question.

In our Over Forty Hiker community, we've been sharing what it's like in this new landscape we're all trying to navigate.

And it's been tough on so many levels, beginning with first responders and rippling out to encompass all of us.

So if you need a friendly ear, or just want to say hi, I'm as close as the Reply button.

Or consider joining our community. The "Over 40" part is not strictly enforced - any hiking woman who enjoys a sense of "these people really get what a love of hiking means" is welcome :)

Happy Trails wherever your day takes you,

Diane a.k.a. Happy Hiker

diane@hiking-for-her.com

Did you receive this newsletter from a friend?
---
Sign up for your own free monthly subscription.
Or a free weekly hiking update!
---
Please consider this invitation:
Join Our Over Forty Hiker Community
---
Stop by these HFH pages for a little hiking inspiration! Likes, comments and shares are always appreciated.

Hiking For Her

HFH Facebook

HFH Pinterest

HFH Amazon Author Page

HFH Goodreads Author
---
Some of the links in this newsletter and on the Hiking For Her website may be affiliate links.
What does this mean for you?
You create a small miracle when you buy hiking gear through those links, by allowing a modest percentage of your purchase price to flow into the HFH coffers.
What's so miraculous about that?
You receive great gear that has been trail tested and approved by a seasoned hiker. You pay nothing extra. AND you help keep the free hiking tips flowing to your virtual trail buddies around the globe.
Wow!
And a sincere Thank You for your vote of confidence in Hiking For Her. It means a lot!
---