November 2020: A Note From Diane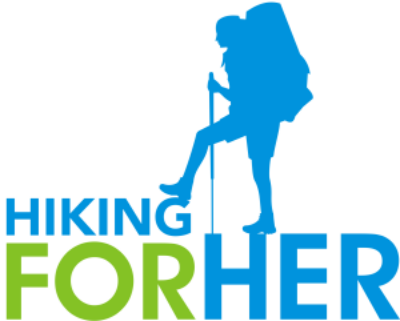 Welcome to the November newsletter!

Gonna offer up a heaping smorgasbord of hiking stuff for you right here, in honor of the Thanksgiving season.

Dig in, nibble on whatever looks tasty, come back later for seconds… and keep on hiking in November, my friend!


---
NEW FEMALE SPECIFIC GEAR
Here's a new item you can add to your gear list if you're a female who struggles with the issues of a monthly period on the trail.

It's a simple system to guarantee that you have what you need, and what you need to pack out the waste products produced during your period.

This video will give you the details to decide if it's useful for you or a trail buddy:

Female Specific Gear


---
SEASONAL GIFTING
It's time to think about giving gifts (and sharing our own gift wish list). This year, given all the turmoil in the world, why not support companies who are known for quality, customer service, fair policies, and a good selection of brands?

I'll highlight the top three that I use.

1. REI Co-op (USA): Their Gear Up, Get Out sale runs for another few days, with more savings to come in December. They have strict in person shopping rules, and are doing pretty well with fulfilling on line orders quickly.

REI

Canadians, shop some of the same brands at MEC: big savings throughout November, including their Wild Weeks, with up to 60% off selected gear! MEC Sales

Wondering how to think about shopping the sales? My hiking gift guides might help.

The first one offers ideas on how to shop by price, where each suggestion meets 3 specific gifting rules: high quality for the price, durability on the trail, and reliable performance: Best Gift Guide For Hikers

The second gift guide for hikers is organized by coziness, safety, top hiking gear and a little fun: 2020 Hiking Gift Guide


2. Have you met Moosejaw? Right now they are offering free shipping (orders over $49), 30% off items covered in their anniversary sale, 20% one full price item… similar to REI, right?

You'll see brands that REI does not carry (and can price shop the ones they have in common).

What I enjoy most is their sense of humor. Example: They say "Sorry for being so mean about everything" at the end of their disclosure on how to use the anniversary code PARTYTIME. Who else does that??


Moosejaw

3. Support small outdoor companies that are struggling even more than the big guys right now. Case in point: Garage Grown Gear.

They are a collective of 80+ small, startup, and cottage brands offering some really unique ultralight gear/gifts. (They are the brains behind the first item in this newsletter.)

Here's why I personally love them: pee cloths, Huppy Bars, and Green Goo! HFH's Garage Grown Gear Review

From November 24th - November 30th, shop their site wide sale, with discounts up to 40% off.

Garage Grown Gear


---
NOVEMBER HFH GIVEAWAY
This month's giveaway is a copy of Susan Alcorn's new book Walk, Saunter, Hike: Seasoned Women Hikers Share Tales and Trails.

Seasoned is a polite way of saying older, and I for one am proud to claim that Seasoned title.

I think you will enjoy meeting 32 women with a wide array of trail experience (including me on page 250). Let's make that 33 women, because the author (who is 79) shares how she views life as an aging hiker.

Enter for your chance to win a free paperback (for U.S. readers) or Kindle (anywhere) copy here: Hiking For Her Giveaway Details


---
FYI SAFETY RECALL
YETI issued a voluntary recall for a popular travel mug. No injuries have been reported from using the Rambler 20-oz. Travel Mug with Stronghold Lid, but go here if you own one:

Yeti Recall Details


---
NEW HFH RESOURCES
Dressing in layers is a hiking fundamental, and it's why I spend a lot of time talking about it.

Get yourself ready for the new hiking season with a new, handy infographic and a plethora (I already used the word "smorgasbord") of tips here: Hiking Clothing Layering System

As a kid, I was forced to wear ugly red tights under my school uniform to ward off subzero January breezes at the bus stop. Not super great memories, so I never hike in tights.

Oops, never say never.

Since I'm way past caring what I look like, and really crave freedom of movement as I hike, I've decided these are my new best choice for cold weather trail: Title Nine Polartec Power Stretch tights.

Read why in my review (hint: they're not ugly!!): Polartec Power Stretch Tights Review


---
HIKING INSPIRATION
We are all thankful for the ability to hike, and the freedom to roam through woods, desert, high alpine terrain, anywhere our hearts can sing and we can breathe deeply.

Some of us can also express hiking joy in an eloquent way.

Like this guy named Nikola Horvat. He's a thruhiker (trail name: Tesla) who put together a Colorado Trail documentary. It's title tells you why I"m sharing it with you: Why (Do I Hike?)

If you are a long distance hiker, or are planning to be, let Nikola share his thoughts on what motivates us as backpackers: nature, time, community, and mental health.

In fact, regard it as an early gift to yourself: spend 23 minutes as his virtual hiking buddy in this YouTube video, immersed in the footage of his 2019 CT thruhike in the Colorado Rockies – wow!!

Colorado Trail Documentary


---
THANKFULNESS
We've all had a rough 2020. Wherever you find yourself right now, in this moment, think of 3 things to be thankful for – and then three more.

Every simple little thing counts: like being thankful for the hiking gear you already own, the hiking destinations burned into your memory, the people who share the trail with you, and those who inspire and nurture your need to be wild (in a hiking kind of way).

Me? I'm thankful that you take time to read this little newsletter.

I'll be back next month with a new giveaway, a review of Susan Alcorn's book, and plenty of hiking tidbits left over from November.

Leftovers are delicious, right?

(OK, here's the truth: I can't stuff/jam everything into one edition of the newsletter, so I save them up for the following month. Technically, they ARE leftovers. But they will not be stale, I promise.)


---
Happy Trails to you & yours,
Diane a.k.a. Happy Hiker
diane@hiking-for-her.com
Did you receive this newsletter from a friend?
---
Sign up for your own free monthly subscription.
---
Please consider this invitation:
Join Our Over Forty Hiker Community
---
Stop by these HFH pages for a little hiking inspiration! Likes, comments and shares are always appreciated.

Hiking For Her

HFH Facebook

HFH Pinterest

HFH Amazon Author Page

HFH Goodreads Author
---
Some of the links in this newsletter and on the Hiking For Her website may be affiliate links.
What does this mean for you?
You create a small miracle when you buy hiking gear through those links, by allowing a modest percentage of your purchase price to flow into the HFH coffers.
What's so miraculous about that?
You receive great gear that has been trail tested and approved by a seasoned hiker. You pay nothing extra. AND you help keep the free hiking tips flowing to your virtual trail buddies around the globe.
Wow!
And a sincere Thank You for your vote of confidence in Hiking For Her. It means a lot!
---