October 2022: A Note From Diane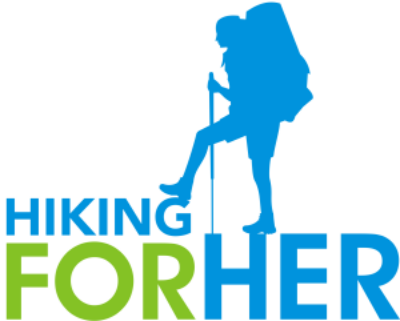 Looks like a change of season is headed our way, doesn't it!

Embrace it, or deny it, but it's here.

No worries, I've got some fresh hiking news and resources for you to put to good use on changing trails.

Ready? Let's go!


---
NEWEST HIKING FOR HER ARTICLES
It's time to switch out your gear to get ready for different weather patterns and trail challenges. Here are my best tips for fall hiking (spring if you're a Southern Hemisphere hiker):

Fall Hiking Clothing And Gear Guide

I reviewed an REI Co-op jacket that is going to make a versatile addition to your outdoor clothing list in any season.

Find out all the details here:

REI Flash Hybrid Hoodie review


---
NEW GRIM REALITY
I really hope this isn't your new normal: smoky air for days on end.

To get a glimpse of what Pacific NW hikers like me are facing, this article is an eye opener:

Hiking with face masks

I also found an in depth New York Times article about climate change and hiking that is well worth a read.

Caveat: You may see a popup about a paywall, or you may be allowed to read it for free once.

PCT hiking and climate change

Let me know what challenges you face as a hiker in a changing climate. Just hit reply.

Your insights will help me pull together a new article on this topic. Thanks!
---
NEW HFH GIVEAWAY
In honor of the changing season, how about a pair of full length cozy leggings from Skirt Sports?

Enter for your chance to win by November 30, 2022 here:



Hiking For Her Giveaway Details


---
BUILD A BIRDING MAP
Have you heard about Birdability?

It's a crowdsourced map describing the accessibility features of birding locations all over the world.

The purpose? To give people with accessibility challenges detailed information in advance about possible birding locations.

You can contribute to building this map as you hike, using the information here:

Birdability Map


---
SAR TIPS
It is my fervent hope that you never need the expertise of a Search And Rescue (SAR) team.

And to aid you in the "never need to search for me" goal, I'd like to share some tips from expert and seasoned SAR folks.

These 18 tips are organized into 3 main topics: risk assessment, prepare & prevent, and situational awareness.

Even those of us who are considered old trail dogs should be on the lookout for ways to decrease risks. Take the "hiking risk profile" quiz and make some changes as the season turns.

SAR safety tips

I've had some close calls myself on the trail, so I prepared this article on avoiding the SAR teams:

How to avoid, and how to deal with, getting lost while hiking


---
INSPIRING FEMALE HIKER
In a refreshing twist in the news, a female hiker who was gored by a bison admits what went wrong was her fault.

She even posted a video of her encounter with the bison in Caprock Canyons State Park, Texas.

I admire solo hiker Rebecca Clark's willingness to look at her behavior. Let's all learn from her experience:

Gored hiker


---
Did you know?
I feel the need to share with you how my website is different from many of the hiking sites you'll see in search results.

Hiking For Her does not do paid reviews.

You are not reading sponsored or paid posts with hidden bias.

Paid placement of links does not occur on this website.

This is an ad free space for you to enjoy.

None of this will ever change, and that's why you can trust this free hiking resource: factual, reliable and trailworthy.

Thanks for sharing my tiny corner of the world :)

Happy Trails to you,

Diane a.k.a. Happy Hiker

diane@hiking-for-her.com
---
Looking for the best deals on hiking and camping gear, apparel, destinations and fun stuff? Here's my constantly updated page to save you time and money: Best Current Deals For Hikers
---
Did you receive this newsletter from a friend?
Sign up for your own free monthly subscription.
---
Stop by these HFH pages for a little hiking inspiration! Likes, comments and shares are always appreciated.

Hiking For Her

HFH Pinterest

HFH Amazon Author Page

HFH Goodreads Author
---
Some of the links in this newsletter and on the Hiking For Her website may be affiliate links.
What does this mean for you?
You create a small miracle when you buy hiking gear through those links, by allowing a modest percentage of your purchase price to flow into the HFH coffers.
What's so miraculous about that?
You receive great gear that has been trail tested and approved by a seasoned hiker. You pay nothing extra. AND you help keep the free hiking tips flowing to your virtual trail buddies around the globe.
Wow!
And a sincere Thank You for your vote of confidence in Hiking For Her. It means a lot!
---