October 2023: A Note From Diane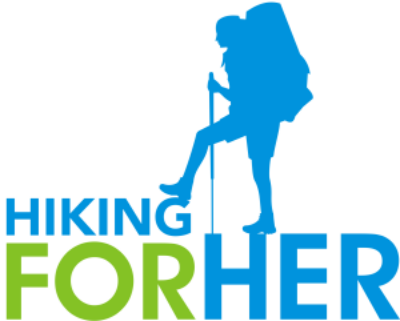 October is such a messy month outdoors, isn't it!

What is it like in your part of the world today? Here in the Pacific NW USA, it's fog, wind, rain, blasts of sunshine, rinse and repeat.

Great conditions for hiking, with the right gear and mindset!

This month I've got some good stuff for you, including a new giveaway, a female hiker who is changing outdoor gear, my Alaska hiking trip report, and more.

Shall we?


---
HIKING FOR HER ARTICLES
First up, I pulled together my go-to shoulder season hiking clothing available at REI. The great thing? Some is on sale, or will soon be on sale.

Second great thing? You can use this clothing into winter months with the right layering strategy, and come out the other side into spring and still be wearing it.

I only recommend what I use myself, so I know it works.

REI hiking clothing

The hardest emails to answer in my inbox are the ones asking where (wear?) to find good hiking clothing in sizes beyond the typical U.S. range of 0 - 12.

Finally, finally, I have an answer: Alpine Parrot.

This female owned company has done a fantastic job of finding out what hiking females want and need, and then delivering shirts and pants that work on the trail.

Their tagline: Outdoor Apparel for Bigger Bodies. As in sizes 14 - 30.

You have a chance to win one of their shirts this month in my giveaway, keep reading for details!

Why Hiking For Her welcomes Alpine Parrot

Just finished my Wrangell St. Elias hiking trip report, covering my 2023 Alaska trip as well as the one I did in 2017 but never got around to posting.

Scroll through the photos to get an overview of this fantastic wilderness, or read my notes to start planning your own trip.

Come to Wrangell St. Elias with me!

On a related note, here's a page I wrote on glacier hiking tips. The photos give you a sense of what it feels like to have all that ice beneath your feet.

Glacier dayhiking


---
INSPIRING FEMALE HIKER
Meet Celeste Thompson, who wants to create a safe space that includes all women regardless of body type.

Can you relate to her quote about backpacks?

"Even though we all come in different shapes and sizes, most backpacks I'd try were never designed with me in mind—a discouraging reminder that I wasn't represented in this community."

Her solution came from Osprey, a well known brand in the outdoor gear space (I use their packs myself).

Everybody Outdoors

These extended fit backpacks don't seem to be available right now on the Osprey website, but can be found here:

Osprey Ariel 65L Extended Fit Pack

Osprey Sportlite 25L Extended Fit Pack


---
THE HIKING BUG IS REAL
We like to kid newbie hikers about catching the hiking bug. This is not even close to funny when you read this NPR article about hikers who were affected by norovirus on the Pacific Crest Trail.

It also offers "common sense, please do" tips for all hikers on how to avoid the nasty little viral (oxymoron, but let's go with it) infectious packets of genetic material.

Norovirus on the PCT


---
SPEAKING OF LONG TRAILS
Did you do the AT this year?

You can share your unique experience to benefit all hikers using this survey.

Topic include hiker demographics, when people started, where crowds form, hikers' budgets, LNT habits, prior hiking experience, hikers' favorite and least favorite sections, individual hiking styles, which resources were most (and least) helpful, favorite hostels, gear recommendations, and more.

AT thru hiker survey for 2023

Once the recap is published next year, I'll be sure to share it here in the newsletter.
---
JELLY LEGS
Hiking uphill creates jelly legs, it's a well known fact.

This Popular Science article has some useful information and tips in it, so I wanted to pass it along to you:

Uphill hiking tips



---
SPOOKY TRAILS
REI has a podcast entitled Camp Monsters that might be fun to listen to when you're trapped inside on a stormy night.

Season 5 REI Podcast


---
GET A JUMP START ON 2024 PLANS
Planning next year's hiking and camping adventures?

Use this resource pulled together by two brothers, More Than Just Parks. You can access printable National Parks maps along with detailed written and visual guides.

Great resource!

USA National Parks resource


---
NEW HIKING FOR HER GIVEAWAY
Perhaps you've noticed a theme in this month's newsletter.

I'm excited about sharing more sizing options in hiking clothing and backpacks!

So it was great timing for Alpine Parrot and Hiking For Her to join forces to give you a chance to win one of their hiking shirts.

The Bristlecone Flannel is available in sizes 14 - 30 with two fit styles, three colors, and a design with lots of features to make it both wearable and durable.

Bonus: You can use a special HFH coupon, good to the end of the year.

Do a little gift shopping for yourself or trail buddies. Save 20% on your purchase and support this new company!

Hiking For Her Giveaway Details


---
Questions about my Alaska trips?
I'm curious to find out how well I did in covering my Wrangell St. Elias trips.

What questions were you left with?

Anything goes, from how to handle bodily fluids (in sandstorms or the dead of night) to how I slept soundly surrounded by bears to ... whatever you want to know!

Just hit reply and I'll answer you. If we generate enough Q&A on this topic, I'll share it on the website and provide a link for you in next month's newsletter.

Hope you have hiking happiness this month and on into November! Thanks for reading :)

Happy Trails to you,

Diane a.k.a. Happy Hiker

diane@hiking-for-her.com
---
Looking for the best deals on hiking and camping gear, apparel, destinations and fun stuff? Here's my constantly updated page to save you time and money: Best Current Deals For Hikers
---
Did you receive this newsletter from a friend?
Sign up for your own free monthly subscription.
Back Issues for Happy Trails
---
Stop by these HFH pages for a little hiking inspiration! Likes, comments and shares are always appreciated.

Hiking For Her

HFH Pinterest

HFH Amazon Author Page

HFH Goodreads Author
---
Some of the links in this newsletter and on the Hiking For Her website may be affiliate links.
What does this mean for you?
You create a small miracle when you buy hiking gear through those links, by allowing a modest percentage of your purchase price to flow into the HFH coffers.
What's so miraculous about that?
You receive great gear that has been trail tested and approved by a seasoned hiker. You pay nothing extra. AND you help keep the free hiking tips flowing to your virtual trail buddies around the globe.
Wow!
And a sincere Thank You for your vote of confidence in Hiking For Her. It means a lot!
---