April 2020: A Note From Diane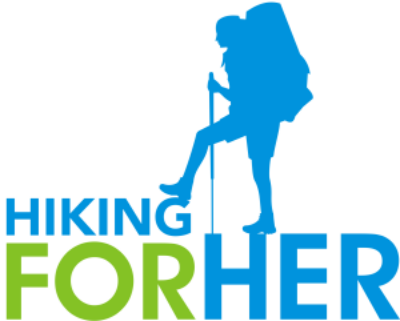 Hello! I'm in your inbox today to inspire, amuse and help you cope by diverting some attention to plans for "someday soon" hikes.


---
To Inspire You
Do you hesitate when you have to cross a stream on a log?

Let these animals inspire you to be brave! Captured on camera in all kinds of weather and all times of the day and night, watch a variety of wildlife on a super highway of sorts.

Hint: They don't like to get their feet wet, either. Well, maybe the ducks...

I'll bet you can't pick a favorite, they're all fascinating!

Log Crossers



Take an inspirational virtual tour/hike in some of the most splendid destinations on the globe, including national parks, the 7 Wonders of the World, safaris, animal webcams and more.

Let these remind you of why you love the outdoors!

Lonely Planet Virtual Tours



National Geographic offers photos of national parks taken from space.

Relax your eyes and view them as Mother Nature's artistic accomplishments, then go back and pick out the amazing hiking opportunities!

Outer Space Views Of Parks



Now is a great time to think through your usual hiking and backpacking food lists. For inspiration to try something a little different, and more nutritious, see my ABC suggestions:

Easy As ABC


---
To Amuse You
Enter this month's giveaway: a gear organizer for your car camping stuff featured by a company called WhiteDuckOutdoors. They also makes amazing canvas tents, appropriate for backyard adventures.

Spend some time exploring all the HFH Pinterest pins on boards covering hiking infographics, fun stuff, female hikers then and now, inspiration and lots of hiking tips on gear, food and clothing: HFH On Pinterest



Help me create an amusing list of things only a hiker would say, or would understand if she heard it.

Example: "2PM turn around time"

Email me (use address at end of this newsletter) and I'll be sure to give you credit for being amusing :)


---
To Distract You
Sometimes distraction is necessary, like when training a puppy ("eat this treat instead of my feet").

Meet some distracting deals from these outdoor brands this month!

Start your Cairn subscription today with their Welcome Box (valued over $80) featuring: • Gregory Nano Waistpack Mini • Revel Gear Trail Hound 30-foot Camping Light • BLDG Active Repair Spray • Kate's Real Food Tram Bar

Use the code WELCOME through May 10th: Cairn Welcome Box



If you're planning a backpacking trip, here's a way to make your shopping just a bit easier. GarageGrownGear has put together bundles around necessary or most wanted items.

Here's an example: The toothbrush bundle, with 2 ultralight toothbrushes, tiny tube of toothpaste, and more: GGG Bundle Of Tooth Happiness



Save up to 50% on sale items at Cotopaxi, and take off an additional 20% with code APRIL20. Use this coupon code: APRIL20. Cotopaxi April 2020


---
To Encourage You To Think Ahead To Happy Trails
We may not be out on trails, but we can still think about them!

Wondering if the Arizona Trail is for you? For a donation of $6.99 you can find out with this mesmerizing video: Southwest Hiking



Is Mt. Rainier on your "someday" hiking list?

Attend this free virtual talk entitled Tahoma & Its People: A Natural History of Mt. Rainier Park.

It's scheduled for Thursday, April 23rd from 5 - 6P PDT.

The event is capped at 300 people, so save your spot & get more details at Eventbrite:

Tahoma Talk 2020



Take a free photography course now so you can capture some great memories later.

These courses run through the month of April from Nikon on topics like Macro Photography and Exploring Dynamic Landscape Photography.

NOTE: These courses are not specific to Nikon gear! Photography Schoolin'



Here's a free knot tying course with the code BEWELL: Knotty Course



Fill in any gaps in your gear and clothing lists now with REI's Inside Outside Sale through April 27.

Free shipping plus up to 25% off adds up to some sweet deals for future hiking plans.

And there's more to grin about: save 50% off or more on REI Outlet clothing.

Deals At REI Co-op



You might have a bit of extra time on your hands right now and find yourself daydreaming about hiking topics.

Why not explore the entire collection of free Hiking For Her articles with this site map? Over 700 pages, all waiting for you here: Lots To Explore On HFH!


---
Sending you best wishes
The world has changed.

So have we.

But we're still hikers, and that means we're flexible, resilient and intrepid. Great qualities to have right now!

Wishing you wellness, safety, and time for inspiration, distraction, amusement and planning your future adventures.

Let me know what's on your mind - hit reply and I'll enjoy and reply to your message :)

Happy Virtual Trails for now,

Diane a.k.a. Happy Hiker

diane@hiking-for-her.com

Did you receive this newsletter from a friend?
---
Sign up for your own free monthly subscription.
Or a free weekly hiking update!
---
Stop by these HFH pages for a little hiking inspiration! Likes, comments and shares are always appreciated.

Hiking For Her

HFH Facebook

HFH Pinterest

HFH Amazon Author Page

HFH Goodreads Author
Please consider this invitation:
Join Our Over Forty Hiker Community
---
Some of the links in this newsletter and on the Hiking For Her website may be affiliate links.
What does this mean for you?
You create a small miracle when you buy hiking gear through those links, by allowing a modest percentage of your purchase price to flow into the HFH coffers.
What's so miraculous about that?
You receive great gear that has been trail tested and approved by a seasoned hiker. You pay nothing extra. AND you help keep the free hiking tips flowing to your virtual trail buddies around the globe.
Wow!
And a sincere Thank You for your vote of confidence in Hiking For Her. It means a lot!
---