April 2023: A Note From Diane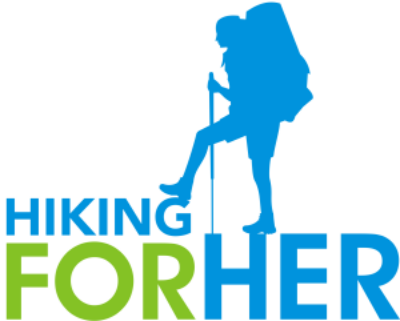 Oh yes, it really is nearing the end of April already!

So that means it's time to round up the latest hiking news and send it your way, which is a pleasure for me to do each month. Thank you sincerely for opening up this little newsletter!

No more intro, time to get to the news...


---
NEW HIKING FOR HER ARTICLES
Thanks for all the suggestions for hiking topics (see request in March 2023 newsletter).

I was so happy to receive them all. They gave me lots to think about and work on!

Here's my latest article to prepare you for all the fun headed your way:

Hiking Fun Scale


---
IN HONOR OF EARTH DAY
It seems a bit weird to have just one day to honor the Earth we hike upon, doesn't it?
Here are a few suggestions:

1. Take the LeaveNoTrash pledge: pick up 30 pieces of trash on your hikes this season.

Carry a small bag in a handy pocket. Scoop up the granola bar wrappers, discarded socks, and other trail detritus that you see. Dispose of it responsibly. Job done!

Want to formalize your pledge and be entered for a chance to win over $1000 worth of prizes from Leave No Trace? Details here: LNT Earth Month Pledge

2. Sit beneath a tree and breathe with it.

Say "Thank you" as you breathe in the oxygen the tree has made for you.

Say "You're welcome" as you breathe out the carbon dioxide you made for the tree.

Both of you will benefit from this five minutes of peaceful awareness.

3. Recycle your hiking and camping gear with the REI program that rewards you for giving your used outdoor gear a second chance, or for buying used gear.

Shop for used gear

Trade in your used gear

You can read more on buying used gear here: Used gear tips

5. Use sustainable brands for your gift giving and personal gear list this year. My recommendations: Go Easy On Your Mother

6. Brush up on the principles of Leave No Trace, which in my mind are based on a foundation of respect: How to become invisible on the trail


---
DRONING FOR GOOD
One of my pet peeves is to go hiking and have to endure the noise of a drone above my head.

Don't we go on a hike for the solitude and serenity? (she asked wistfully)

So I was delighted to find someone using drones to do good for hiking trails. Read about how drones and reforestation are being paired up.

Droning For Good


---
WHO'S TOO OLD TO HIKE?
Not these folks!

Eighty-one-year-old Jean Kirk has some health advice for other hikers:

"Don't sit down. Don't stagnate. You have to keep moving!"

Kirk hits the trail with about 20 hikers total, and EIGHT of them are over the age of 80 years.

Keep moving



---
HIKERS KNEW IT ALL ALONG
Once again, hikers are in the lead!

A paper was published in Nature (prestigious journal) in January 2023 entitled "Exercising is good for the brain but exercising outside is potentially better".

The authors include Katherine Boere, Kelsey Lloyd, Gordon Binsted & Olave E. Krigolson. 

Major takeaway: A brief (15 minute) walk outside results in a greater increase in cognitive function than a short walk inside.

So an eight hour day hike makes us geniuses, right? ;)

Outdoor exercise is better than indoor exercise


---
Love what you love
By that, I mean go hiking as much as you can this year.

If there is dust under the bed or a pile of unanswered emails, they'll keep.

Get out there and do what gives you an ocean of endorphins.

And then double it by taking a newbie on your next hike.

You already know how to leave no trace!

Until next month...

Happy Trails,

Diane a.k.a. Happy Hiker

diane@hiking-for-her.com
---
Looking for the best deals on hiking and camping gear, apparel, destinations and fun stuff? Here's my constantly updated page to save you time and money: Best Current Deals For Hikers
---
Did you receive this newsletter from a friend?
Sign up for your own free monthly subscription.
Back Issues for Happy Trails
---
Stop by these HFH pages for a little hiking inspiration! Likes, comments and shares are always appreciated.

Hiking For Her

HFH Pinterest

HFH Amazon Author Page

HFH Goodreads Author
---
Some of the links in this newsletter and on the Hiking For Her website may be affiliate links.
What does this mean for you?
You create a small miracle when you buy hiking gear through those links, by allowing a modest percentage of your purchase price to flow into the HFH coffers.
What's so miraculous about that?
You receive great gear that has been trail tested and approved by a seasoned hiker. You pay nothing extra. AND you help keep the free hiking tips flowing to your virtual trail buddies around the globe.
Wow!
And a sincere Thank You for your vote of confidence in Hiking For Her. It means a lot!
---