December 2019: A Note From Diane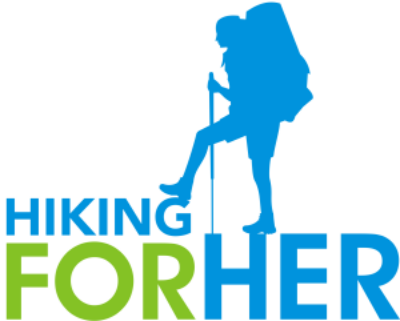 It's time to close out our year together! Without further ado...


NEW REI MAGAZINE
Have you seen the latest from REI Co-op? It's a print magazine.

I was really surprised when it showed up in my mailbox (it was also available in their stores). I couldn't figure out why they wanted to do something so old school.

Here's an article I found which explains why they made the move: Why A Magazine?

If you've seen the new magazine format, what do you think about it? Hit reply and let me know!


---
---
NATIONAL PARK NEWS FOR HIKERS
This is a bit worrisome: invasive species like feral cats, hogs, rats are becoming a big problem. Do you ever run into these critters when you hike in national parks? Feral Threats In National Parks

If you would prefer to read the research article this information is based on, here's a link to the full title, abstract, and references: Unaddressed Threat Article

And here's a heads up if you're planning your 2020 adventures. Entrance fees at some national parks are increasing in the new year. Go here for the list: NPS Current And 2020 Fees The list is alphabetical and includes both current and increased prices.

The good news: not every park is facing an increase. But know before you go so you don't have to blow your hiking budget just to get to a trailhead.


---
---
HFH DECEMBER GIVEAWAY
Bushka's Kitchen is hosting this month's giveaway. If you're looking for a new brand of freeze dried food to try in 2020, enter for a chance to sample some of hers!

This page gives you the details and the link to the entry form.


Hiking For Her Monthly Giveaway


---
---
HIKING FOR HER COURSES
One of the things I learned from the HFH 2020 survey was how much interest there is in HFH courses.

Ready to dive deep into the details about day hiking? Get your name on this wait list for the course I'll be starting in January 2020: Wait List 2020 DayHike Course

What about how to plan and execute your first backpacking trip? Or make your next one better? Here's the link to that wait list: 2020 Backpacking Course

Why waiting lists? I want to be sure there's enough interest before I commit to creating and hosting them.

And I definitely don't want to waste your time! So only the names on the wait lists will receive more information about the courses.

If you have even an inkling that you'd like to take these courses, put your name on the lists for happy hiking in the New Year. More details will be coming your way soon!


---
---
HYPOTHERMIA HAS AN UPSIDE?
This is a remarkable story about a female hiker caught in a snowstorm whose heart stopped. For six hours. And she survived.

Severely Hypothermic Hiker Survives

In fact, she plans to start hiking again soon. Wow! Way to go, Audrey Schoeman!


---
---
NEW HFH RESOURCES FOR YOU
If you're in a wintery place, here are some tips to get you out the door and into your happy space. Plus a new review to pamper and support your feet, wherever you roam.

Why Winter Hike

Snowshoeing Gear Guide

Best Safety Tips For Snowshoers

Tread Labs Insole Review


---
---
JOIN OUR HIKING COMMUNITY
If you'd like to join our circle of hiking women, we'd love to have you!

Our Over Forty Hiker group is private and hosted by me, so you won't be bombarded with ads, spam, or trolls. And here's a secret: some of our members aren't even 40 yet!

This month, we've been discussing how to avoid or handle constipation on a hiking trip, ways to celebrate small wins, hiking plans for 2020, and many more topics.

To learn more about us, meet some of our members, and request an invitation, go here: Join Our Over Forty Hiker Community


---
---
NEW INVENTION: HIKING WHEELCHAIR
I was amazed to see the AdvenChair!

If you have folks in your life who would be thrilled to be out on a trail but need assistance, check out this story on NPR: The Story Behind AdvenChair


---
---
PATAGONIA'S ACTION WORKS
Some folks complain to me that Patagonia, a well respected outdoor gear and clothing company, charges high prices compared with other companies.

I look at it this way: the company was founded on principles that do right by their employees (fair wages, benefits like child care, safe working conditions) and the environment (recycling, renewable resources, careful sourcing of materials).

My husband is still wearing a fleece pullover made of recycled fibers that he bought 30 years ago. When you put it side by side with the one I was gifted last year, you can't tell which one is brand new. Now that's a company I want to support!

Maybe you do, too.

Their Action Works program connects people like us (hikers, campers, backpackers, snowshoers, and other outdoor enthusiasts) to local grassroots organizations.

In addition, Patagonia grants money to these vetted organizations to further their good work with the community and the environment.

And because of their clout, Action Works was able to match $10 million in a fundraising drive in a mere 17 days. In other words, $20 million will be distributed to 1,043 nonprofits worldwide in 2020.

To see what's going on near you, go here (videos and info): Action Works Details

Shop At Patagonia

They also have some pretty amazing food at Patagonia Provisions, which you can check out here: Real Food For The Trail


---
---
IS ELFING A WORD? IT IS NOW!
What happens when a group of friends get together to decorate a hiking trail every year?

You be the judge: fun idea, or elves gone rogue? Just Elfing Around


---
---
End Of Year Wishes
If you didn't hike as much as you wished in 2019, how can I help you enjoy more trail time in 2020?

Offering courses is one way I try to help you overcome fears and gain confidence in your skills. Get on those wait lists and take action in the coming year.

Hosting a community of hiking women is another way I try to be helpful. In this safe space you can set 2020 goals, celebrate your achievements, share your questions, and find a circle of women who "get" how important hiking is to you.

The third way I try to assist my virtual trail sisters? By sharing hiking tips and techniques. Please let me know if you have topic suggestions or ideas to make the HFH website and this newsletter grow into stronger resources for you. I'm here to help!

My wish for you in the coming year? More of what makes you come alive with joy. I'm guessing that involves hiking ;)

Thanks for being a wonderful part of Hiking For Her!


Happy New Year trails to you,

Diane a.k.a. Happy Hiker

diane@hiking-for-her.com

Did you receive this newsletter from a friend?
---
Sign up for your own free monthly subscription.
Or a free weekly hiking update!
---
Stop by these HFH pages for a little hiking inspiration! Likes, comments and shares are always appreciated.

Hiking For Her

HFH Facebook

HFH Pinterest

HFH Amazon Author Page

HFH Goodreads Author
Please consider this invitation:
Join Our Over Forty Hiker Community
---
Some of the links in this newsletter and on the Hiking For Her website may be affiliate links.
What does this mean for you?
You create a small miracle when you buy hiking gear through those links, by allowing a modest percentage of your purchase price to flow into the HFH coffers.
What's so miraculous about that?
You receive great gear that has been trail tested and approved by a seasoned hiker. You pay nothing extra. AND you help keep the free hiking tips flowing to your virtual trail buddies around the globe.
Wow!
And a sincere Thank You for your vote of confidence in Hiking For Her. It means a lot!
---