January 2018: A Note From Diane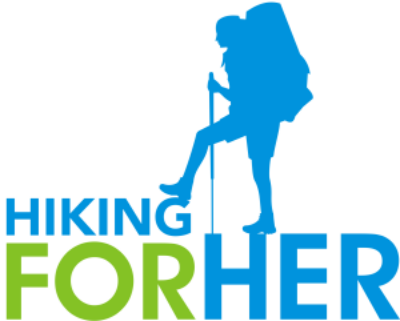 Hello to you! I'm here this month with an announcement: It's the tenth anniversary of the Hiking For Her website. I'm as stunned as you are ;)
And I've come to another stunning realization: squirreled away in the HFH archives are at least that many years of videos from time spent hiking in the US, British Columbia, Yukon, Northwest Territories, and Greenland.
Maybe it's time to share some of them!
So I'm going out on a limb here (because that's what squirrels do) to announce that the HFH YouTube channel will begin to expand.
In other words, I intend to get really good at video editing (brave words from an old dog who has to learn an entirely new trick).
Which brings me to a question for you: What video topics would you like to see? What would help you with your hiking plans or trail concerns?
Just hit reply to send your questions, topic ideas, request for how to information, problem solutions … whatever else comes to mind.
And if you think this is a really bad idea, do tell (sometimes old dogs need an excuse to nap on the couch).
Now, on to a different sort of anniversary, some giveaways, a recent freeze dried food review, fresh new articles and research findings, and more.
---
50th Anniversary: National Trails System
Half a century kinda makes my ten year anniversary look puny, but it sure is nice to know that these trails have existed for many decades.
Download your free pdf National Trails System map here and begin to plot your next hiking adventure using this amazing collection of hiking opportunities.
National Trails System Map
---
Do A Little More Plotting
Ever dreamed of hiking in the Pacific Northwest, but couldn't justify the time and expense it might take?
Now you have a perfect excuse: sign up for a backcountry work party! You'll see fantastic terrain as you give back to the hiking community: a working vacation of the very best kind.
February 10th is the start date for sign ups. If you're really serious about this, get to the Washington Trails Association (WTA) website early on that date so you can pick the trip that gets your heart racing.
WTA 2018 Work Party Signup
---
More Adventure Plotting
Hmm, seems I'm on a roll here.
But really, it's such a smart move to make your summer plans now, while you still have lots of options for campgrounds and hiking.
Here's a trip planner I've used in the past from Recreation.gov.
They make it easy to select a state of interest, then zoom in on your options for camping, permits, tours, tickets and recreation areas.
You can also choose "accessibility" right at the start of planning your trip, to be sure you see only those facilities and areas which can be accessed by all in your group.
Recreation Dot Gov Trip Planner
---
Need A Trail Buddy?
If you're plotting a hiking trip but don't want to go solo, there are lots of potential trail buddies waiting for you at Hike With Me, a hiker pairing service from Hiking For Her.
Male and female, ages 20 to 70+, from all around the country and Canada - all interested in plotting day hike, backpacking and/or thruhiking adventures in the coming months.
The more hikers in the database, the more trail miles we'll wrack up together this year!
There is a modest one time fee of $10 for three months of inclusion in the database. Check out the details:
Hike With Me
---
One More Reason To Plot
New research concludes that regular exercise as we age reduces fat mass and associated adipose tissue inflammation.
That's important, because adipose tissue makes chemicals which cause systemic inflammation. In other words, moving regularly along a trail keeps your weight down but also keeps nasty inflammatory chemicals at a lower level in your body, thus reducing your risk for systemic problems.
As hikers, we can't escape inflammation entirely, but we can minimize it by maintaining a regular hiking schedule (one more valid reason to say "I'm going hiking", right?).
Title of study: Exercise, Inflammation and Aging by Jeffrey A. Woods, Kenneth R. Wilund, Stephen A. Martin, Brandon M. Kistler
And check out my recommendations for dealing with hiking inflammation here.
Dealing With Hiking Inflammation
---
New Resources For You
If you're planning your summer hiking adventures, you're probably already thinking about food to bring along.
For exactly this reason, I sampled an assortment of freeze dried food from Valley Food Storage, a company not usually associated with hikers. My conclusion: they are definitely worth a look, for all of the reasons I outline in my review.
Valley Food Storage Freeze Dried Options Review
And some fresh tips on self care, hiking nutrition, and some gear and clothing resources:
How To Prevent Cold Hands
Best Antioxidants For Hikers
Finding Extended Size Hiking Clothing
The Best Daypacks For Women Hikers
Looking for trustworthy tips on a topic but can't seem to find it on the Hiking For Her website?
Hit reply and let me know. I'll contact you when the article (maybe even with a video!!!) goes live.
You have my sincere thanks for greasing the creative wheels (old dog brain on couch syndrome, I call it).
---
How Cool Is This??
Great news from the UK.
Together with the Community Forest Trust, the Woodland Trust has decided to plant 50 million trees: an entirely new forest from Liverpool to Hull.
Now that's a bold move for future generations of hikers!
Entirely New Forest
---
Two Giveaways For You
You need a Jeltbelt.
Even if you don't know (yet) what one is, you need one!
That's what I decided after wearing one for several hikes in a row. Full disclosure: it was a holiday present for my husband to keep his waterproof pants from sagging (no belt loops, slippery fabric, you get the picture).
But I cleverly convinced him that I should wear it so I could write a review.
And now I want you to have one!
Jeltbelt Giveaway Details
Last call for mugarama.
A HFH mug and some stickers for your water bottle or trail journal will be sent out to one winner on February 1, 2018.
You'll need that bolded password (mugarama) to access the sign up box.
You might also see a "not secure" message, which you don't have to worry about because you're not doing a financial transaction. Your email address is used only in case you're the winner!
Exclusive Giveaways Page
---
Trail's End ... For Now
Thanks for your patience in reading through to the end.
I feel like I've chewed your ear off this month! And I'm only half way through all of the hiking news and resources I wanted to share.
So all of that will go into my weekly updates, plus some flash giveaways that are too much fun to keep for the next monthly newsletter. Sign up and join the fun! There's a link below.
And I am completely serious when I say that I want to hear from you.
This newsletter should reflect what YOU want to read about, and I'm a very adaptable writer (using my oft referenced squirrel friends as mentors). I'd love to write something that could be truly helpful for you.
Best wishes for happy feet and lots of wandering time this month!
Happy Trails always, in all ways,
Diane a.k.a. Happy Hiker
diane@hiking-for-her.com
---
Did you receive this newsletter from a friend?
Sign up for your own free monthly subscription.
Or a free weekly hiking update!
---
Stop by these HFH pages for a little hiking inspiration! Likes, comments and shares are always appreciated.

Hiking For Her

HFH Facebook

HFH Pinterest

HFH Youtube Channel

HFH Instagram Page

HFH Amazon Author Page

HFH Goodreads Author
---
Some of the links in this newsletter and on the Hiking For Her website may be affiliate links.
What does this mean for you?
You create a small miracle when you buy hiking gear through those links, by allowing a small percentage (low single digit) of your purchase price to flow into the HFH coffers.
What's so miraculous about that?
You receive great gear that has been trail tested and approved by a seasoned hiker. You pay nothing extra. AND you help keep the free hiking tips flowing to your virtual trail buddies.
Wow!
And a sincere Thank You for your vote of confidence in Hiking For Her. It means a lot!
---