November 2017: A Note From Diane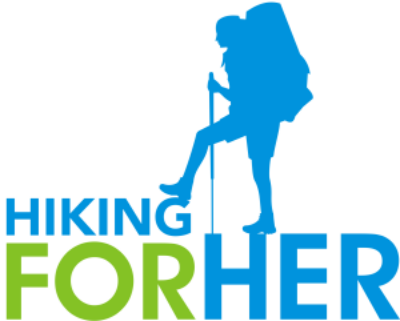 No matter where you are in the world, November is a transition month for hikers, similar to October but with more unpredictable weather (at least where I hike). That can make it a challenging month on the trail.
And in the United States, November also means Thanksgiving. What a great holiday! A time set aside to pause and simply give thanks for everything which fills our hiking lives with meaning. In that spirit of full-ness, this month's newsletter is filled with ways to give, to receive, and to share. Plus a few surprises ;)
---
GIVING TUESDAY
November 28, 2017 is a day set aside to give a monetary gift to organizations which align with your values.
If you are a fan of getting more folks out into the wilds, especially young people who will carry on hiking traditions, consider donating to NOLS (National Outdoor Leadership School). They have an anonymous donor lined up who is going to match any money they receive. Which makes Tuesday a great day to double your donation, via credit card or PayPal.
NOLS Giving Tuesday 2017
---
EXCLUSIVE GIVEAWAY FOR YOU
Hiking For Her has an exclusive giveaway just for you. It's a small way to say thanks for subscribing to this monthly letter of news.
To keep it in the family, you'll need a password to gain entry to the giveaway section of a secret page on the HFH website.
Password: November2017
Note: this password is case sensitive, & will expire at the end of November. New passwords for future giveaways will be shared in this monthly newsletter, so stay tuned.
Exclusive Giveaway
---
MORE GIVING
Ever notice how your backpack becomes a black hole? You put stuff in, but where the heck is it when you need it?
GobiGear and Hiking For Her have teamed up to give you a chance to get organized.
GobiGear makes super lightweight but durable SegSacs (yup, segmented sacks) and I've been a fan for a few years now. So I wanted to give you a chance to check them out, and maybe win one for yourself!
Deadline for entry is the end of this month.
All the details are here, including an exclusive HFH coupon code.
Hiking For Her Giveaway Details
Previous Hiking For Her giveaway winners:
Congrats to Jean H. from Michigan, winner of the three piece JunoActive trail outfit, and to Char Edwards from Washington, winner of the Wild Forager bandana.
---
DON'T MISS A GIVEAWAY
You're already signed up for the monthly newsletter, so you'll receive the monthly password for exclusive HFH monthly giveaways.
But you might be missing out on the weekly email updates, with giveaways, coupons, deals and freebies on a limited time line. In other words, it's too late to share them with you by the time the newsletter "goes to press", so to speak.
Go here for details and to sign up:
HFH Weekly Email Updates
---
TIME FOR GIFT GIVING ALREADY?
The elves at Hiking For Her (ok, just me, but I was wearing a green hat) created two gift guides with holiday gift giving ideas. Every single thing in these guides is something that has been used, tested, and in the end, earned a spot on the short list of gift-worthy hiking gear and fun stuff.
9 Gifts For People Who Love Hiking
Best Gift Guide For Hikers
---
NEWEST REVIEWS AND ARTICLES
Dry, cracked lips are one of the worst things about hiking in November, whether it's sun or wind that gets you. I finally found a lip balm with SPF 30 that I really like, with a few cautions. Sometimes it's the little things in life, right?
Sun Bum Lip Balm Review
After reading some of the newest research on the importance of small, regular portions of protein in a hiking woman's diet, I summarized the information for you in two new articles:
Best Protein Sources For Hikers
Satisfying Backpacking Food: How To Feel Full On The Trail
---
GROUP HIKING: COMMUNITY BUILDING
Do you love to hike with a group? Are you thinking of putting together a hiking group? Or maybe you'd like to explore your reactions to group hiking.
This article from the REI co-op blog has some great tips for getting out there with a hiking group.
Group Hiking Tips
---
SPEAKING OF GROUPS…
Pass To Pass is an organization which not only fundraises for Parkinson's research, but also organizes trips for "parkies" (those diagnosed with the chronic disease).
They are currently recruiting not only parkie hikers, but support hikers, for August 2018 hiking trips. If you'd love to give of your time to raise money AND explore some great backpacking territory on the Pacific Crest Trail in the Cascades of Washington State, contact them soon.
Bonus: There is llama support for parkie hikers.
Pass To Pass
---
SKIP IF INCONTINENCE IS JUST A WORD
Lots of emails lately from hikers at wit's end for ideas on how to deal with mild - moderate urinary incontinence ("leaky bladder" after a sneeze, or during physical exertion). The problem they face: wearing pads while hiking leads to chafing, and creates garbage to bring home.
After some research, I found a company with a built in, reusuable solution that eliminates pads. I'll let you check them out (note: I am not an affiliate for the company, and have never reviewed their products).
Until 11pm EST on Giving Tuesday (11/28/17), the company is giving $5 from every pair of undies sold to Sanctuary for Families, a domestic violence non-profit. So it's another way to give as you receive this month.
BTW, I'd love to know if this solution works for anyone, or if I should never suggest it for women hikers. [But I do enjoy their quirky sense of humor: HaPEE Holidays, for example.]
---
GIVE THANKS FOR YOUR SPORT
As women hikers, we do something really smart: condition our bodies to take us into a healthy old age (whatever that means to you). Some would argue that you can get the same benefits from joining a gym, but based on a research study I just read, I disagree.
The punch line of the study's conclusions: Outdoor (mountain) hiking showed significantly greater positive effects on affective valence, activation, and fatigue compared to indoor treadmill walking.
In other words, hikers didn't have to talk themselves into going for a hike (and thus ensure continued good health). And they showed significant decreases in fatigue and anxiety when compared to indoor exercisers.
Sounds about right, don't you think?
Hiking Versus Treadmill Study
---
NOT GIVING THANKS?
Uh oh! If you're stymied by a trail problem, or don't know how to get started with planning a 2018 dream hiking trip, you're probably not giving thanks right now.
And you're not alone.
Hiking For Her has been around for nearly 10 years (hard to believe), and has nearly 50 years of trail experience (!!!), meaning I've heard all of the reasons women don't attempt the type of hiking they dream about.
Now it's time to offer solutions!
Coaching and mentoring will be available beginning in January 2018 to a handful of hikers, on a rolling basis. That means no program or generic classes to sign up for, just individualized solutions.
What's the difference between a hiking coach and a hiking mentor? It's explained here:
Coaching and Mentoring
While you're there, join the waiting list for more information if you're ready to get serious about planning and achieving your dreams in 2018.
Together, we are unstoppable :)
THANKS FOR READING
I hope you had time to hang in there with me - so much stuff to share with you this month!
And there's plenty more where that came from, so sign up for the weekly email updates. Very little overlap between this newsletter and those quick little emails, rest assured.
All the best to you as we transition into December!
And Happy Trails always.
Diane a.k.a. Happy Hiker
diane@hiking-for-her.com
---
Stop by these HFH pages for a little hiking inspiration! Likes, comments and shares are always appreciated.

Hiking For Her

HFH Facebook

HFH Pinterest

HFH Instagram Page

HFH Amazon Author Page

HFH Goodreads Author
---
Some of the links in this newsletter and on the Hiking For Her website may be affiliate links.
What does this mean for you?
You create a small miracle when you buy hiking gear through those links, by allowing a small percentage (low single digit) of your purchase price to flow into the HFH coffers.
What's so miraculous about that?
You receive great gear that has been trail tested and approved by a seasoned hiker. You pay nothing extra. AND you help keep the free hiking tips flowing to your virtual trail buddies.
Wow!
And a sincere Thank You for your vote of confidence in Hiking For Her. It means a lot!
---
Did you receive this newsletter from a friend?
Sign up for your own free monthly subscription.
Or a free weekly hiking update!