January 2023: A Note From Diane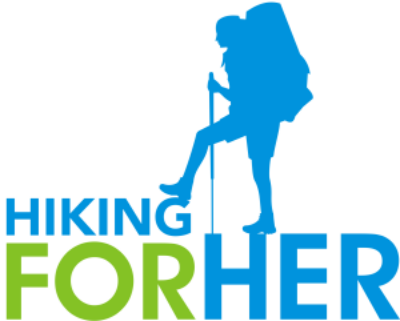 If no one else has welcomed you to the New Year, allow me to say c'mon in.

Here's a question for you: Any hiking plans?

I hope so! There's something about planning where and when to hike that quickens the pulse, isn't there!

So this issue of the Happy Trails newsletter brings you ways to make your planned trail time inspiring, rewarding, and just plain do-able.


---
NEWEST HIKING FOR HER ARTICLES
I was reminded on a recent hike of just how annoying it can be to hike while wearing prescription glasses.

Fogged up lenses, the perpetual slide-and-push-up dance, you know (or have witnessed) the drill!

This article pulls together everything I've learned about hiking in glasses.

If you have your own tips to share, please send them to me (hit REPLY) and they will be added to this hiking resource.

Wearing Prescription Glasses On The Trail

I'm working on two new reviews for a hiking jacket and a sleeping bag, but wanted to get the word out about these high quality pieces of gear from Outdoor Vitals (OV).

Why? You can score an impressive discount plus free shipping using these "secret" links, but only for a limited time.

Quick stats: The sleeping bag is available in 4 temperature ratings and two lengths, 800 fill power DWR treated down.

The jacket brings together water resistance in a novel fabric AND treated 850 fill power down. Warm, even when wet, in other words.

Next month, I'll share all of my field testing and tips on how to get the most out of this gear. If you're not familiar with OV, you'll also learn how they are very different from other gear companies, and I mean that in a good way!

For now, take a look at the money you can save:

Summit Ultralight Down Sleeping Bag Discount

NovaPro Ultralight Water Resistant Puffy Discount


---
BACKPACKING FOOD CHOICES
Many folks overlook the importance of bringing the right food, and the right amounts of food, on a backpacking trip.

And because each of us has a unique blend of preferences, aversions and dietary restrictions, spending some time customizing your backpacking menu will pay off big time when you're out there.

I've got a few articles that help you navigate the freeze dried, dehydrated, and ingredient landscape:

Freeze Dried Backpacking Food

7 Ways To Think About Trail Food Selection

Satisfying Backpacking Food: How To Feel Full On The Trail

I also wanted to share this "give back" story on Backpackers Pantry, one of my go-to brands for freeze dried food.

It details the money they gifted in 2022. Hint: Over $178K.

Backpackers Pantry Donations


---
JANUARY HFH GIVEAWAY
Have you taken a moment to sign up for a chance to win an ethically made hat from HeadPeace?

Warm, lightweight, fun patterns - all from a company with fair trade manufacturing standards.

You have until January 31, 2023 for a chance to expand your hiking gear closet!



Hiking For Her Giveaway Details


---
VOLUNTEER HIKING VACATIONS
Not really into planning a hiking trip yourself?

Take a look at the 2023 Volunteer Vacation List from American Hiking! That should whet your appetite for giving back while getting out there.

American Hiking Volunteer Vacation Details


---
INSPIRING OUTDOOR WOMAN
Ever been to Haines, Alaska? It's quite the place!

And a great jumping off point for backcountry adventures (I enjoyed an Alsek River trip starting there).

Here is an article on a local author, Margaret Piggot, who recently passed at age 90.

She left a legacy of hiking trails and books, and will be missed.

Margaret Piggott

In case you're curious:

Alsek River Trip Report


---
HEROIC HIKING DOG RESCUE
Need a feel good story right now? (Silly Question category for 50 points, please)

Here's one that ends well for all involved, starring two hikers who were just doing their thing until Pip needed help.

Wounded dog is rescued by hikers


---
ANOTHER WAY TO SAVE ON GEAR
If you've got big 2023 hiking plans, you might not have a big budget for gear.

REI Co-op aims to help you with that, setting up a "shop and trade in used equipment" mini-store through February 5, 2023.

If you're a co-op member you can also enjoy a 10% bonus on purchases when you trade in your used gear.

So grab your gear list, go through your current hiking and camping gear, and ReSupply!

REI ReSupply TradeIn


---
LEAVE NO TRACE CAN USE YOUR HELP
I love the idea of never leaving a trace of my passing through the wilderness, or even on a well used trail, don't you?

But we are loving our outdoor spaces a little too much. Here's what you can do to help the LNT organization. Use this LNT Hot Spot Map to see if any of them are near where you live.

Then sign up for service projects, community training, community outreach, and youth programs which will address those overloved outdoor areas.

More details here: LNT Spotlight Program


---
Lots more news to share
I have so much more hiking news for you, but have run out of space for this month.

I'll be back in February -and throughout 2023- to share it with you, cuz that makes me happy.

Hit REPLY if you have tips, trail humor or want to share your hiking plans with me. Always love to get the "good" kind of messages in my inbox ;)

Thanks for reading!

Happy Trails to you,

Diane a.k.a. Happy Hiker

diane@hiking-for-her.com
---
Looking for the best deals on hiking and camping gear, apparel, destinations and fun stuff? Here's my constantly updated page to save you time and money: Best Current Deals For Hikers
---
---
Did you receive this newsletter from a friend?
Sign up for your own free monthly subscription.
---
Stop by these HFH pages for a little hiking inspiration! Likes, comments and shares are always appreciated.

Hiking For Her

HFH Pinterest

HFH Amazon Author Page

HFH Goodreads Author
---
Some of the links in this newsletter and on the Hiking For Her website may be affiliate links.
What does this mean for you?
You create a small miracle when you buy hiking gear through those links, by allowing a modest percentage of your purchase price to flow into the HFH coffers.
What's so miraculous about that?
You receive great gear that has been trail tested and approved by a seasoned hiker. You pay nothing extra. AND you help keep the free hiking tips flowing to your virtual trail buddies around the globe.
Wow!
And a sincere Thank You for your vote of confidence in Hiking For Her. It means a lot!
---