November 2022: A Note From Diane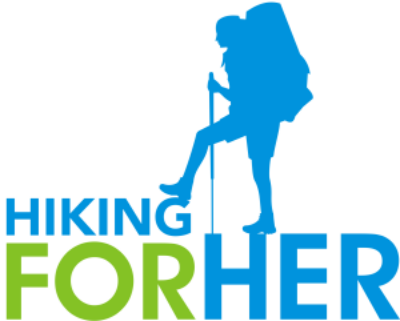 Howdy!

Going to go for brevity this month, as there is plenty of sunshine (weirdly, oddly, scarily in November in the Pacific NW) to get outside and enjoy.

Or maybe not! I have a lot of good things to share with you.

Here we go...


---
NEWEST HIKING FOR HER ARTICLES
I have two reviews for you this month, a book and a pair of binoculars.

Both would make nice presents for holiday gift giving, although I also pulled together a brand new gift guide for you as well.

The book is a mashup of art, science and everything an outdoors lover would enjoy: a close look at Trees of the West through Molly Hashimoto's capable hands and eyes.

Trees of the West book review

The binoculars are really versatile and field ready, as you will learn in my review.

Nocs hiking binoculars review

And the gift guide? For 2022, I've rounded up all the good stuff: under $25, under $50, and splurgeworthy gift options for dayhikers, backpackers and car campers.

You already know how I roll: nothing frivolous or junky, only what I know is high quality gear for safety, comfort and fun on the trail.

Hiker approved gifts


---
RATHER SHOP USED?
Wish you could score an amazing deal AND keep clothing and gear out of the landfill?

You want to take a close look at what's on offer at GearTrade.

GearTrade


---
NOVEMBER HFH GIVEAWAY
Those full length cozy leggings from Skirt Sports are still part of our November giveaway, although your window for a chance to win is growing smaller.

Enter for your chance to win by November 30, 2022 here:



Hiking For Her Giveaway Details


---
If you know the word "exoskeleton", you know that humans do not have one.

But what if we could don a personalized pair of boots, and hike further with less effort?

Here's an intriguing bit of research into how to do that. Spoiler alert: It involves calf muscle "assists" with each step. Freaky, but intriguing!

Walk faster with less effort


---
WHO USES SAR?
Last month I shared some tips from Search and Rescue teams specifically directed at hikers.

This month, you can take a look at the statistics collected by one of the leading SOS devices, Garmin.

Two things to note:

1. The data involves 10,000 incidents, a large sample.

2. Not every hiker or other outdoor enthusiast uses this device, so there are holes in our understanding. Grain of salt time!

The questions that were asked in this report:

Where are SOS incidents triggered from?

What are people doing when they trigger an SOS?

Why are people triggering an SOS?

Who are people triggering an SOS for?

Give it a look and let me know what you think!

GarminInreach SOS incident statistics


---
HIGH BLOOD PRESSURE AND ALTITUDE
This is for those of us who gain altitude on a hike, in the range of 6,500 - 13,000 feet.

The study entitled Blood Pressure Changes While Hiking at Moderate Altitudes: A Prospective Cohort Study by Ky B Stoltzfus et al draws some interesting conclusions.

The team of researchers followed hikers on a 10-day trek at moderate-altitude elevation (I have to interject and note that 13,000 feet is NOT moderate in my book. That's nearly the top of Mt. Rainier).

They found a rise in mean blood pressure for the cohort during all exposures to those altitudes, with greatest increases for anyone with pre-existing hypertension and/or obesity.

But they conclude that for hikers with a controlled blood pressure of 160/95 mmHg, hiking at a moderate altitude is a safe activity.

Read the entire study here:

Blood pressure and high altitude hiking


---
INSPIRING OUTDOOR WOMEN
Meet Bethany Hughes and Lauren Reed, our two inspiring women this month.

They spent nearly seven years journeying from the tip of South America to the far northern reaches of Canada's Northwest Territories, using only human power.

That adds up to over 20,000 miles of thru-hiking, bikepacking, sea kayaking, river rafting, and canoeing.

Amazing women behind Her Odyssey


---
EVER WONDER?
I'll leave you with the answer to a question that I've often wondered about:

How are those cool trail signs made, the ones that are carved and painted?

Or more likely, have you ever wondered when a battered and nearly illegible sign would be replaced?

You can meet Dan Finn, a volunteer at the Mount Adams Ranger Station (Washington State), who will answer your questions in a video:

Handmade trail signs, coming right up


---
My November wish for you
Wishing you a lot of light and joy as we head into the holidays!

Happy Trails,

Diane a.k.a. Happy Hiker

diane@hiking-for-her.com
---
Looking for the best deals on hiking and camping gear, apparel, destinations and fun stuff? Here's my constantly updated page to save you time and money: Best Current Deals For Hikers
---
---
Did you receive this newsletter from a friend?
Sign up for your own free monthly subscription.
---
Stop by these HFH pages for a little hiking inspiration! Likes, comments and shares are always appreciated.

Hiking For Her

HFH Pinterest

HFH Amazon Author Page

HFH Goodreads Author
---
Some of the links in this newsletter and on the Hiking For Her website may be affiliate links.
What does this mean for you?
You create a small miracle when you buy hiking gear through those links, by allowing a modest percentage of your purchase price to flow into the HFH coffers.
What's so miraculous about that?
You receive great gear that has been trail tested and approved by a seasoned hiker. You pay nothing extra. AND you help keep the free hiking tips flowing to your virtual trail buddies around the globe.
Wow!
And a sincere Thank You for your vote of confidence in Hiking For Her. It means a lot!
---