September 2023: A Note From Diane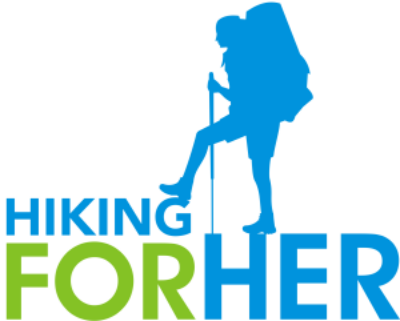 Well, I'm back from a 10 day adventure in Alaska's Wrangell St. Elias National Park, and what a time I had!

18 hours of driving rain, a windstorm that gutted a tent, 7 grizzlies in close proximity, an unusual thunderstorm that had me worried.

And that was just the first few days!

My trip report will be ready next month, with lots of photos documenting all the fun that was had.

Truth be told, I am sad to be back among the civilized, missing the wild remote with all my heart.

But since I'm telling truth, also thankful for electricity and hot soapy showers ;)

Can't wait to share all the freshest hiking news with you this month, so let's get to it.


---
HIKING FOR HER ARTICLES
It's getting to be autumn in the Northern hemisphere, so if that's where you're hiking, you'll need a great fall hiking clothing and gear guide like this one.

Tip: Some of this stuff is on sale right now, making it the right time to take a look.

Fall Hiking Clothing And Gear Guide


---
INSPIRING FEMALE HIKER
This month, let's meet Rose Vanderhoof, 78 years old. She recently became the oldest female climber to summit Mt. Rainier.

The first part of climbing Mt. Rainier is getting yourself up to Camp Muir. I've been to Muir, and it's one foot in front of the other, hour after hour, until you reach 10,000 feet.

So she's a hiker first, then a climber.

In my book, she's awesome!

Oldest Woman To Summit Rainier


---
FREE LNT COURSE FOR YOU
Leave No Trace principles revolve around respect. Here's my take (and lots of tips):

HFH and LNT.html

And here's the free course, put together by the Leave No Trace organization, described as:

"This is an introduction to Leave No Trace and the actions we can collectively take to protect our planet. In this course we share helpful information with a simple framework of minimum impact practices to apply when spending time outdoors."

LNT 101


---
CAUTION
I've been noticing a lot of nonsensical hiking "advice" which is clearly being written by AI assisted technology rather than hikers.

And the thing that really irks is that these hiking "articles" are written by scraping material from legitimate hiking websites. Throwing my own words back at me, in a backhanded way.

Ugh.

So I suggest you be cautious about where you get your hiking tips and gear recommendations. You want to be safe, comfortable, and hiking with all the facts.

You can always trust Hiking For Her to share real life hiking tips, based on actual hiking experience and field tests. All reviews are true, accurate, and written with your best outcome in mind.

Just had to put that out there!


---
VOLUNTEER VACATIONS 2023
There are still trips you can take this year to help American Hiking Society build trails while you build skills and new friendships.

Here is the list:

Volunteer Vacation Trips

Have you ever considered training to be a crew leader for volunteer vacations like the ones mentioned above?

You learn things like:

• Technical Trail Maintenance & Building

• Justice, Equity, Diversity and Inclusion

• Group Leadership, Facilitation & Conflict Resolution

• Group Meal Planning & Preparation

• Emergency Prevention & Emergency Response Training

• Trail Maintenance Tool Use & Safety

Here's a link to the 2023 training, to give you an idea of how to apply and what's involved. Something to keep in mind for 2024!

Crew leader training info

If you're curious about what being a crew leader is like, here's a testimonial from a woman who has been a 26 time volunteer vacation participant as well as a trail crew leader.

Now that's the voice of experience.

Shirley knows!


---
NATIONAL PUBLIC LANDS DAY
Saturday, September 23, 2023 is the day to celebrate public lands, all 800 million acres across the country.

Okay, maybe just celebrate the acres closest to home. Get started here.

National Public Lands Day 2023


---
SPEAKING OF PUBLIC LANDS...
Here's the new policy on the use of electric bikes on public lands. Interesting topic for hikers, don't you think?

E-bikes on public lands


---
NEW HIKING FOR HER GIVEAWAY
I was lucky enough to have just the right base layer shirt for my Alaska trip. I reviewed it before I left: Alpine Fit review

I'm very pleased to offer you a chance to win your own base layer shirt from Alpine Fit this month.

Bonus: Use a unique HFH discount code on any order while the giveaway is running.

What a great way to meet this female owned and operated Alaskan based company!

Hiking For Her Giveaway Details


---
What I learned in Alaska
Every time I go to Alaska I learn something different.

This time?

I came home knowing that a woman in her late 60's still belongs in the outdoors: carrying a pack, sleeping in a tent, swatting mosquitoes, gobbling up dinner with a spork as the rain pounds down around her... all of life's little outdoor pleasures ;)

And that little nugget of truth will continue to motivate me to share all the best hiking tips with you, dear reader.

That's a promise!

Happy Trails to you,

Diane a.k.a. Happy Hiker

diane@hiking-for-her.com
---
Looking for the best deals on hiking and camping gear, apparel, destinations and fun stuff? Here's my constantly updated page to save you time and money: Best Current Deals For Hikers
---
Did you receive this newsletter from a friend?
Sign up for your own free monthly subscription.
Back Issues for Happy Trails
---
Stop by these HFH pages for a little hiking inspiration! Likes, comments and shares are always appreciated.

Hiking For Her

HFH Pinterest

HFH Amazon Author Page

HFH Goodreads Author
---
Some of the links in this newsletter and on the Hiking For Her website may be affiliate links.
What does this mean for you?
You create a small miracle when you buy hiking gear through those links, by allowing a modest percentage of your purchase price to flow into the HFH coffers.
What's so miraculous about that?
You receive great gear that has been trail tested and approved by a seasoned hiker. You pay nothing extra. AND you help keep the free hiking tips flowing to your virtual trail buddies around the globe.
Wow!
And a sincere Thank You for your vote of confidence in Hiking For Her. It means a lot!
---