August 2018: A Note From Diane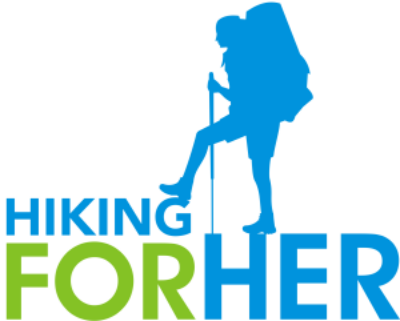 August greetings!
Although "august" names the month sandwiched in between July and September, I prefer to think of its root meaning: "marked by majestic dignity or grandeur".
To me, August is the month when nature grows a bit weary and restless, hinting at a big change. And it's also the month when I try to cram in as much hiking and outdoor time as possible - in a majestic, dignified manner in my favorite spots of grandeur. I'm hoping you have a few of those spots left on your 2018 hiking list, too.
This month's newsletter gives you many ways to indulge your love of the natural world: comment on public land decisions, consider a purchase of used hiking gear or clothing, meet a tough girl – along with some fresh new articles and a gear review.
Shall we proceed in a dignified manner? Heck no, let's jump right in!
---
GENTLY LOVED GEAR SEEKING NEW HOME
REI Used Gear has a new website interface, making it even easier to hunt for what you need: by brand, size, color, or type of gear. This is a smart move for REI to repurpose their returned goods, which are inspected to insure quality and then marked way down.
And speaking only for myself as a hiker, who cares if someone wore those boots once or twice before me, when I can save big? One hike plus two pairs of socks, and I've muddied them up to my personal specifications :)
REI Used Gear
---
MORE REI CO-OP NEWS
Over the past few years, REI has moved to the forefront on incorporating sustainability standards into their products, along with other top name vendors such as prAna and Patagonia.
For us as REI customers, this means we can add new keywords to our product searches, like "fair trade" or "organic cotton" when searching over 1,000 small and large brands.
And if the deep details of supply chain sustainability matter to you when you go shopping for hiking gear, read this: REI Product Sustanability Standards PDF


---
ARE YOU A TOUGH GIRL, TOO?
Growing up in rural America, I was always called a tough girl (or tomboy) because I excelled in building tree forts and showed off my banged up knees and elbows. That's why I perked up with I saw this August release of Carolyn Wood's book by that exact title.
Those of us "of a certain age" may know her name because she was just a teenager when she won an Olympic gold medal in 1960 (an era not exactly encouraging to young women) as a swimmer – then went home to Oregon and finished high school and college to become an English teacher.
Her new book starts with training for the Olympics, but pushes beyond some fifty years to include the reasons behind her recent solo pilgrimage of 500 miles on the Camino de Santiago. If your summer reading list is getting sparse, maybe this book is worth a read.
---
TOO OLD?
Ugh. I hate when I read those words.
And as an over 60 hiker, I admit that I must fight my own nasty little internal voice whenever I feel knee twinges or an achy back on a hike.
If you're nowhere near 60 yet, skip this, but if you're in the vicinity (or just curious about life in an aging hiker's body), read this blog post entitled "Too old for long distance walking?" by tough girl Carolyn Wood (It shares a great photo of her happy smile on the Camino, too).
Too Old For Long Distance Walking?


---
IDENTIFY OVERUSED TRAILS
Here's an innovative twist to using social media as a hiker: find out which trails are most crowded, and then go somewhere else!
Here's how this pilot project works: the Mount Baker-Snoqualmie National Forest in Washington State (my backyard, which is how I heard of it) monitors social media posts and tallies the number of times a particular trail is mentioned or photographed.
To date, they've collected over a quarter-million visits and collated social media information from 32 spots within the forest boundaries.
The goal is to build models of hiking usage, and report the findings to the public. An informed hiker can then choose to hike the least visited trails in order to lessen impact on our "loved to death" trails.
And to grab some relief from cell phone conversations, radios, and hordes of flip-flopped hikers.
So what do you think? Is this a good use of all of those social media posts and selfies? Hit reply and let me know!
---
ADD YOUR VOICE
The National Park Service is asking for comments on their upcoming projects throughout the U.S.
An example: Give your input into Zion National Park proposed changes to deal with traffic bottlenecks at the south entrance.
NPS Project Comments
For a complete list of public comment projects, go here: NPS Planning


---
THE BOTS BEAT YOU TO IT
Ever feel frustrated when trying to book a campsite online for a hiking trip? Maybe the bots got there first. Read more about how campsite reservations and bots are now (sadly) a thing.
Bots And Your Chances Of Scoring A Campsite
---
NEWEST TIPS AND A REVIEW
What with all the grandeur and dignity, I wasn't able to put fingertips to keyboard much in August, but I did manage a few new articles.
Best Hiking Rain Gear (Because I hiked through it this month. A lot)
Best Backpacking And Hiking Equipment: Get Started Or Up Your Game
Best Hiking Gear For Dogs
And one lonely little review, My Trail Co's 35L ultralight day pack, which I used in the NW Territories (Ragged Range of Mackenzie Mountains, to be exact).
UL Day Pack Review
Lots more reviews scheduled for September!
---
TWO GIVEAWAYS FOR YOU
I've heard from plenty of folks who missed the August 15th deadline to enter for a chance to win a year long membership in our Over Forty Hiker private community, because they were (wait for it) on hiking trips!
Now that's the best excuse for missing a deadline EVER! So I extended the deadline through August 31st. Here's the password you need to access the entry form: COMMUNITY (all caps).
Exclusive Giveaways PW Protected

Not only would you win access to a ready made place to exchange ideas, stories and experiences, you could also enjoy a free "Transitioning Into Solo Hiking" course, post your photos to inspire other hikers, ask for suggestions on gear and trail techniques, and make more well informed decisions about hiking.
Wow!
See even more reasons to join our community: Join Our Over Forty Hiker Community

One more reason you might want to consider joining our Over Forty Hiker community: A new study demonstrates that exercise is socially contagious, varying with gender relationships between friends. Both men and women influence men to exercise, while only women influence other women.
Check out the study here: Exercise Article

Not into the idea of a hiking community? Don't miss another chance to win something cool: the August giveaway of a JunoActive plus size dress in your choice of color and size.
Hiking For Her Giveaway Details
Bookmark that page and check back for some great September giveaways!
---
OUT OF TIME, NOT OUT OF MIND
Hmmm, that sentence could mean that I'm not quite out of my mind yet.
But really, it means that this newsletter has gone on a bit too long and I'm going to sign off now while I am still filled with dignity.
Grab some august trail time, and I'll keep you in mind as I gather lots more news and reviews for you to share next month.
Happy Trails,
Diane a.k.a. Happy Hiker
diane@hiking-for-her.com
---
Did you receive this newsletter from a friend?
Sign up for your own free monthly subscription.
Or a free weekly hiking update!
---
Stop by these HFH pages for a little hiking inspiration! Likes, comments and shares are always appreciated.

Hiking For Her

HFH Facebook

HFH Pinterest

HFH Youtube Channel

HFH Instagram Page

HFH Amazon Author Page

HFH Goodreads Author
---
Some of the links in this newsletter and on the Hiking For Her website may be affiliate links.
What does this mean for you?
You create a small miracle when you buy hiking gear through those links, by allowing a small percentage (low single digit) of your purchase price to flow into the HFH coffers.
What's so miraculous about that?
You receive great gear that has been trail tested and approved by a seasoned hiker. You pay nothing extra. AND you help keep the free hiking tips flowing to your virtual trail buddies.
Wow!
And a sincere Thank You for your vote of confidence in Hiking For Her. It means a lot!
---