November 2016: A Note From Diane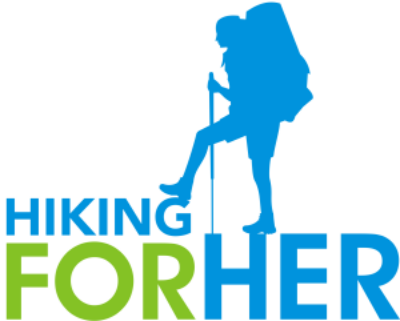 Hello!
A big WELCOME to you if this is your first newsletter from Hiking For Her.
And a heartfelt THANKS to all who take time to read Happy Trails.
(See how I snuck in a little thankfulness there?)
I know you're busy, so I'll be brief. This month I've got a toesock give away, a great deal for PCT hikers, and some brand new hiking tips.
So what are we waiting for! Let's hit the trail.
---
Injinji Socks For You?
Toe socks have been around a long time.
I recall my first pair, given to me as a gift, in the 1970's. They were knee high, and each toe was a different nauseating color.
I hated them.
So I was surprised beyond measure when I reviewed Injinji toe socks and … well, read the details here: Injinji Toesocks Review
Would you like your own pair of Injinji toe socks? The company has offered to gift a few pairs to Happy Trails readers.
Here's how to have your name entered in this giveaway, using your favorite hiking trail memory:
1. Visit this page on Hiking For Her:
2. Do exactly that: Share a favorite hike by posting a photo and a description of why that particular hike is close to your heart.
3. All posts received between November 25, 2016 and December 15, 2015 will be entered into a random drawing for the socks.
4. Winners will be notified and asked to supply a sock size and a mailing address to the Injinji folks.
Easy, right? You share a great hiking memory with all of us, and possibly walk away with some new socks!
---
Planning Some PCT Hiking?
And looking for overnight accommodations while hiking the California section of the PCT between April 15th - May 15th?
YMCA Camp E.L.K. is a year-round camp near Wrightwood, CA that is open to PCT hikers in the off-season and conveniently located close to trailheads.
Camp staff will pick up from the Wrightwood Post Office nightly at 6pm and drop off hikers on the PCT at Inspiration Point each morning at 7am.
Overnight accommodations include a bunk bed in a cabin (heated if needed), shower facilities, transportation to camp, and continental breakfast.
Price? $25
A private cabin is available for an additional charge.
Here's the link for more information: YMCA Camp PCT Accommodations

---
It's That Time Of Year
If $25 can buy you a breakfast and a restful night on the PCT, it can also buy you a hiking gift for your favorite trail buddy!
How do I know?
Because it's gift giving time, and I felt motivated to pull together some great gift ideas for my own hiking circle while sticking to a budget.
You can take a peek at my suggestions here: Gifts For Hikers Under $25


---
Newest Hiking Tips
To respect your time during this busy season, I'll give you the names of my newest hiking articles so you can read them if you have time or interest, beginning with this one for Northern hemisphere hikers: Winter Hiking Tips


Here are a few more:
Hiking Boots For Narrow Feet
Ice Age Trail Hiking
Survival Kits For Hikers
Camino de Santiago Tips: Guest Post
---
Short and sweet this month!
Things calm down in the hiking world around this time each year while speeding up elsewhere, so I've kept things short this time around.
Next month I'll be sharing lots of ideas for making 2017 a fantastic hiking year!
As always, I really appreciate your questions, comments, suggestions, and greetings. Please keep sending them, knowing that I read, and treasure, them all.
From me to you,
Happy Trails always,
Diane a.k.a. Happy Hiker
diane@hiking-for-her.com
Hiking For Her
Or stop by these HFH pages for a little hiking inspiration! Likes, comments and shares are always appreciated.

HFH FaceBook

HFH Pinterest

HFH Instagram Page

HFH Amazon Author Page
Did you receive this newsletter from a friend?
Sign up for your own free monthly subscription.