September 2018: A Note From Diane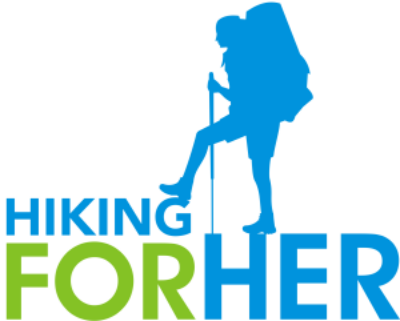 September signals "back to school" (although if you walk into a big box store you'll think it's a major holiday featuring red and green).
So this newsletter will highlight 2 different unique learning opportunities that might be of interest to you as an outdoors aficionado.
Plus some resources for cooler weather trails, new hiking tips and reviews, and a glimpse into the fate of mountain goats who have worn out their welcome.
---
AIR QUALITY RESOURCE
I sincerely hope your recent hiking season wasn't marred by poor air quality.
Here in western Washington State I've had to rethink my approach to summer hiking, due to the forest fires and their smoke both within the state and in British Columbia.
After reading a lot of "we just don't know" and "can't be certain" reports about the effects of tiny particulates on a hiker's lungs, I've decided to take a proactive approach when the next fire season rolls around.
That means checking reports for the area I want to hike in, using this U.S. government website. It provides a map of the country, and highlights the areas you might want to avoid.
Might be useful for planning and/or readjusting your car camping trips, too.
Air Now
---
WANT SOME SCHOOLING?
You have two different options for majoring in hiking and outdoor topics!
First up: REI's free stewardship classes across the U.S. for September & October 2018. View your selections here: REI Stewardship Courses Fall 2018

The second option is a bit more of a commitment: a Master of Science degree program at the University of Oregon (Portland) in Sports Product Management.
This degree is designed to offer hands-on learning opportunities from top sports and outdoor product companies. Their target launch date: April 2019.
Pssst... we need more women designing gear for women!! So please pass this on.
U of Oregon Masters Info
---
FLYING MOUNTAIN GOATS
And not because they have super powers! (might be a good Halloween costume, tho')
Here's the backstory:
Mountain goats were introduced into the Olympic Mountains (coastal range in WA State) in the 1920s for sport hunting.
Nobody told them not to reproduce! They successfully colonized this small mountain range to the point of overgrazing when hunting became prohibited.
Destruction of habitat, along with recent tense encounters with hikers, forced a decision: time for the mountain goats to vacate the premises.
Where and how to relocate them? How about helicoptering them to Hurricane Ridge (a prime hiking spot in the Olympic National Park), then trucking them way over to the North Cascade Range to release them into prime habitat?
See a video of how it all works here: Mt Goat Relocation Video
And my safety tips for hiking in mountain goat habitat: Mountain Goats And Hikers
As an aside: Wouldn't it be fun if they did this for hikers?
Get me loopy, blindfold me, hoist me up via helicopter, and set me down on top of a gorgeous mountain?
Yeah, I'm in :)
---
HIKING FOR HER GIVEAWAYS
You have a few more days to sign up for a chance to win a free e-course (going along with our back to school theme) on how to be an ultralight food and cooking ninja on the trail.
And beginning on October 1st, you'll have a chance to win a down vest from MyTrailCo for your fall hiking plans.
So why not bookmark this page?
Hiking For Her Giveaway Details


---
BEST HIKING TIPS FOR SEPTEMBER
I am always a bit sad when I hear from hikers who hang up their boots when autumn weather approaches.
There are so many glorious reasons to hit the trail in late September and continue on through winter!
But be smart about it, by adjusting your layering system to meet any and all weather and trail conditions.
Use my new best tips guide to make it easy:
Fall Hiking Clothing And Gear Guide
For those of us who don't hang up our skirts OR our boots when the weather turns cooler, here's a guide to the best hiking skirts: Best Hiking Skirts Year Round
And if you'd like to expand your backpacking adventures into three season terrain, you'll need to reconsider your tent options: Backpacking Tents And Seasons

Speaking of shelter, I squeezed in one gear review this month to highlight a Hilleberg tent that is comparable to staying at a Four Seasons resort (in a hiking kinda way): This Hilleberg Tent Is AhhhMazing!
Upcoming reviews: a down vest, a new generation synthetic down backpacking quilt, and a history book written just for hikers. So stay tuned!
And I've finally gotten my act together to produce a new Hiking For Her YouTube video, a first attempt at sharing images and video collected over the decades.
Hint: A herd of mountain goats play a starring role. View it here:
Welcome To HFH Video
---
MISSION UNSTOPPABLE
With a title like that, you know it's gotta be about determined women, right?
I can't wait to share this glimpse into the all-female trek to the North Pole, because it highlights the tough mental and physical attributes which we can identify with as hikers.
And it certainly puts fall hiking trails into a different perspective ;)
All Female Trek North Pole Article
Or enjoy it in podcast form from the Smithsonian, if you prefer to get your inspiration through an auditory channel: All Female Trek North Pole Podcast


---
My apologies...
I received some email after last month's newsletter letting me know that it was a bit too long.
In fact, some folks unsubscribed because I went on and on and on...
So I've reaffirmed my commitment to keep this newsletter brief (er).
But I'm not going to stop sharing the best hiking tips and trail news! That's what the weekly email updates are all about ;)
So if you'd prefer more, rather than less, hiking news, please use the link below my signature to get on the email list for a weekly dose of all things hiking. Your email address is used for one, and only one, purpose: to get the update into your inbox.
Just know that you're aiding and abetting my chatty side (ahem).
---
THAT'S ALL FOR NOW
Along with the (slighty) angry emails, I also received some lovely notes encouraging me to keep going.
Thanks for that! You never know when the right word, at the right time, is pivotal in a person's life.
May your fall hiking trails bring you serenity and fill you up with beauty!
Happy Trails Always,
Diane a.k.a. Happy Hiker
diane@hiking-for-her.com
---
Did you receive this newsletter from a friend?
Sign up for your own free monthly subscription.
Or a free weekly hiking update!
---
Stop by these HFH pages for a little hiking inspiration! Likes, comments and shares are always appreciated.

Hiking For Her

HFH Facebook

HFH Pinterest

HFH Instagram Page

HFH Amazon Author Page

HFH Goodreads Author
---
Some of the links in this newsletter and on the Hiking For Her website may be affiliate links.
What does this mean for you?
You create a small miracle when you buy hiking gear through those links, by allowing a small percentage (low single digit) of your purchase price to flow into the HFH coffers.
What's so miraculous about that?
You receive great gear that has been trail tested and approved by a seasoned hiker. You pay nothing extra. AND you help keep the free hiking tips flowing to your virtual trail buddies.
Wow!
And a sincere Thank You for your vote of confidence in Hiking For Her. It means a lot!
---