March 2019: A Note From Diane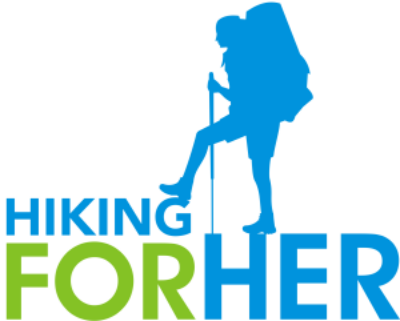 Hello, dear hiker!

Here we are, the end of March already, and there's a lot going on in the world of hiking. This March 2019 issue of Happy Trails takes you right to it.

Thanks so much for opening it up :)

---
U.S. NATIONAL PARKS: QUESTIONS
Three quick questions:
1. If I showed you photos of these splendid hiking destinations, would you be able to identify them? How about if I gave you hints? And then supplied 3 possibilities to choose from! Give it a try: Recognize National Parks Photo Quiz


2. Do you have an annual park pass? I just achieved "senior" status (gulp) and purchased my lifetime America the Beautiful National Parks Pass. (Note: also good for entrance into managed federal recreational sites.)
Read my thoughts on saving time and money if you plan to hike in at least 2 (or more) parks in one calendar year: Why A National Parks Pass Makes Sense For Hikers

3. Do you want another money saver? Plan to get in free to the parks on this list, organized by state, on specific dates: NPS Fee Free Days 2019


---
GAIA GPS APP
If you're planning a multi day or extended backpacking trip, this app has some updated features you might need, including expanded coverage of the glories of Canadian hiking destinations.

It would be useful for locating camping spots as well: Gaia GPS


---
SUMMER OPPORTUNITIES
Please share this information with anyone looking to plan a hike in celebration of National Trails Day on June 1, 2019.

Go big (organize a large community trail event) or small (invite some friends for a hike or other outdoor activity).

Use these tips from American Hiking Organization to get set up and to receive a free listing: Host Info For National Trails Day

Know anyone who is fascinated by moose & wolf behavior? Maybe you are!

Apply to work as part of a project on pristine and wild Isle Royale in Lake Superior (one of those national parks mentioned above): Isle Royale Moosewatch Participation

If you are hankering to backpack the length of the island, or just want to find out where it is: Isle Royale Hiking


---
HIKING HEALS
We all know the truth of this statement, to whatever degree it applies to self or trail buddies.

A recent video I discovered is a realistic (and emotional) portrayal of what happens when a traumatized veteran turns to long distance hiking as a self healing modality.

It's presented by REI, with a cautionary note at the beginning of the video: avoid viewing these 14 minutes if you may be triggered by this sensitive subject.

I'd love to hear your thoughts on it, just hit reply.

Youtube Veteran Hiker Experience


---
NEW RESOURCES FOR YOU
My heartfelt wish is that something on this HFH review list will help you or inspire more trail time. I strive each month to find the best stuff to enhance your outdoor enjoyment.

WURU anti-blister strategy

Hydroflask cooler cup for camping or trailhead coolness

The Nomadik box: surprises and solid gear, Part 2


---
MEET ANOTHER OVER 40 HIKER
Last month you had a chance to meet Irish. This month, meet Paula! These women share why they have added this private hiking community to their list of trail tricks.

News flash: we just celebrated our first anniversary as a hiking group! We're excited!
---
HIKING FOR HER GIVEAWAY
Need a new pair of comfy, good looking sandals? (Was that even a serious question for tired hiking feet??)

Enter for your chance to win a pair from Viakix in the March giveaway.

Only your first name is required, along with an email address to contact you if you're the winner. Details here:

Hiking For Her Monthly Giveaway

By the way, every month there are flash giveaways for the readers of the Hiking For Her weekly updates.

What could you win? A book, something featured in one of the HFH reviews, a free membership in the hiking community, who knows?? You can sign up for the free update using the link at the end of this newsletter, and cancel at any time with one click.


---
REI REBATE AND COUPONS: WOOHOO!
Now is the time of year to swoop in and select the best deals for your upcoming outdoor plans and hiking trips.

In addition to applying your annual rebate (10% of your qualified purchases in 2018), you can layer some coupon magic on your final price to watch the number go as low as possible.

Take 20% off one full price item (create your own sale, right?) through April 8, 2019.

Shave 20% off one outlet item to make an already good deal a fantastic savings event, good through April 8, 2019.

Save $500 on a Montenegro hiking adventure, or how about knocking off $150 on a 2019 Pacific Crest Trail backpacking trip with REI? Book by April 8th!

Score 10% back on a bonus card when you spend $50+ on REI Co-op brand items, through March 28, 2019.

Pull out your hiking wish list and perform some serious mathematical price shrinkage by using your REI rebate and coupons today

I've been an REI member since the late 1970's, and there are good reasons why I stick with them for gear and clothing purchases. In fact, I came up with 14 of them: REI Member Rewards


---
DIRECTIONAL-LY CHALLENGED?
I've hiked with people who get turned around when they bend down to tie a boot lace, and that's no exaggeration (no names, Sheryl). I've also hiked with folks who could find their way back to the trailhead through fog thicker than the hairs on a mountain goat's back.

Me? I'm somewhere in between. But now I know why: magnetite.

Some of us have more of this stuff in our heads than others! Which explains why a reliable -vs- iffy sense of direction as a hiker is normal.

This Sciencemag.org article on sensing the earth's magnetic field details why there's no shame in getting turned around on a trail: Sense Of Direction Explained


---
As usual!!
As usual, I'm way over a self imposed word limit, and you know what? I'm not going to fret over it.

I know you can pick and choose what you want to read, and hopefully this lengthy newsletter doesn't scare you off. (Hello? Are you still here? Anyone??)

Think of it as a section hike through the Lovely Land Of Hiking, rather than a dayhike (which is the weekly update).

Please drop me an email to say hi, to ask what's up with the War and Peace length newsletter (!!), or to suggest something new to write about. I'm up for all of it!

Wishing you good health and good humor as we head into high season for Northern hemisphere hikers, or fall/winter hikes and snowshoeing for the Southerners.

P.S. I'm not big on blowing the Hiking For Her horn (or is that a rescue whistle?), but was asked to mention that HFH earned the number 3 spot on a recent list of Feedspot's Top Women Hiker blogs for 2019.

It's an honor to be among these wonderful women!

But it seems that my social media presence could use a little love, so please do that Facebook liking thing if you're so inclined (link below).

Curious about the other 14 women? Here's the list: Feedspot 2019 Top 15 Women Hiking Blogs

Together, stronger and smarter female hikers, right?

Happy trails today and every day,

Diane a.k.a. Happy Hiker

diane@hiking-for-her.com
---
Did you receive this newsletter from a friend?
Sign up for your own free monthly subscription.
Or a free weekly hiking update!
---
Stop by these HFH pages for a little hiking inspiration! Likes, comments and shares are always appreciated.

Hiking For Her

HFH Facebook

HFH Pinterest

HFH Amazon Author Page

HFH Goodreads Author
Please consider this invitation:
Join Our Over Forty Hiker Community
---
Some of the links in this newsletter and on the Hiking For Her website may be affiliate links.
What does this mean for you?
You create a small miracle when you buy hiking gear through those links, by allowing a modest percentage of your purchase price to flow into the HFH coffers.
What's so miraculous about that?
You receive great gear that has been trail tested and approved by a seasoned hiker. You pay nothing extra. AND you help keep the free hiking tips flowing to your virtual trail buddies around the globe.
Wow!
And a sincere Thank You for your vote of confidence in Hiking For Her. It means a lot!
---