Enjoy Happy Trails, the free monthly newsletter from Hiking For Her.

Receive a free resource: Hiking Layering System Explained

REI Member Rewards:
Reap The Benefits Today!

So what's the buzz about REI member rewards?

If you've been hesitant to join the millions of hikers, campers, backpackers, snowshoers, skiers and other outdoor enthusiasts who enjoy their REI membership, I can sum up REI member rewards for you in 7 simple phrases:
One time membership fee
10% back annual dividend

Member only discounts
Excellent customer service

REI garage sales

Big savings on adventure trips
Outdoor classes and resources
All these reasons and more are why I'm proud to be an REI member for 40 years and counting, and an REI affiliate.

I invite you to take a closer look at why REI member rewards are going to make you one happy hiker!

One time membership fee
Would you believe that it costs a mere $30 to join the co-op and start reaping the benefits of membership?
Imagine how much money I've saved over the decades on my hiking and backpacking gear, my car camping equipment, gift giving and outdoor fun purchases!
You can harness the buying power of the co-op, too.
Membership takes only a few moments but is going to be with you season after season as you add to your gear locker.
But it gets even better.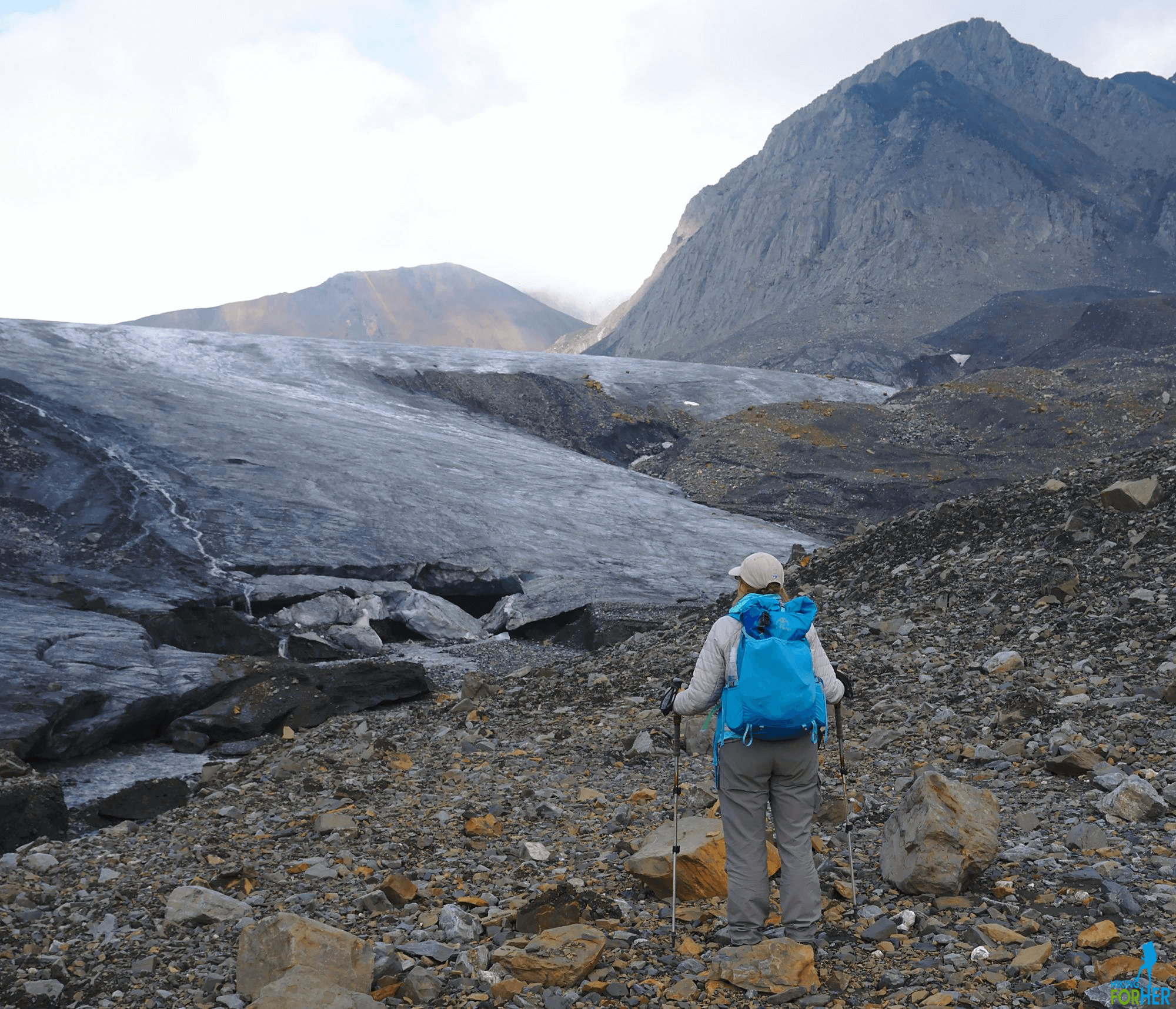 A lot of what I'm wearing and carrying on my backcountry trips comes from REI

Annual member dividends
In the spirit of cooperation, REI offers an annual member dividend through your purchasing support.
10% of your annual purchases will come back to you the next spring.
It's a great day when that dividend arrives!
Discount coupons & codes
You've already seen how you can punch in a discount code and reap some rewards.
But what you might not realize is that along with your annual dividend, you receive coupons to save 20% on a full price item AND an extra 20% off coupon for any item in the REI Outlet.
There is also an incentive to use REI brand merchandise, which in my long experience is right up there with other top brands for hiking and backpacking gear and clothing.
My REI Clipper backpacking tent, purchased in 2001, is still in my gear rotation, along with a couple of backpacks from the 1990s.

How much of an incentive?
You get an additional 10% back (that's twice your annual dividend) when you buy at least $50 of REI brand items.

Can you see where this is headed?

Toward some serious savings on outdoor gear that you're going to need when you head out on your adventures.
Customer service
Once you make a purchase at REI, it's easy to exchange or return an item if it doesn't work well for you.
They do direct shipping with selected brands, meaning you have access to convenience and reputable, high quality gear not in stock at the moment at REI.
If you get a chance to shop in one of their stores, set aside a few hours to explore and try out everything they offer.
Seriously!
It's smart to invest at least a few hours to consult with their trained sales people on major purchases like tents, boots, backpacks, stoves, trekking poles, and sleeping bags.
Each department has folks who don't just talk the talk, but actually get out there and use the stuff!

They'll share tips and tricks with you.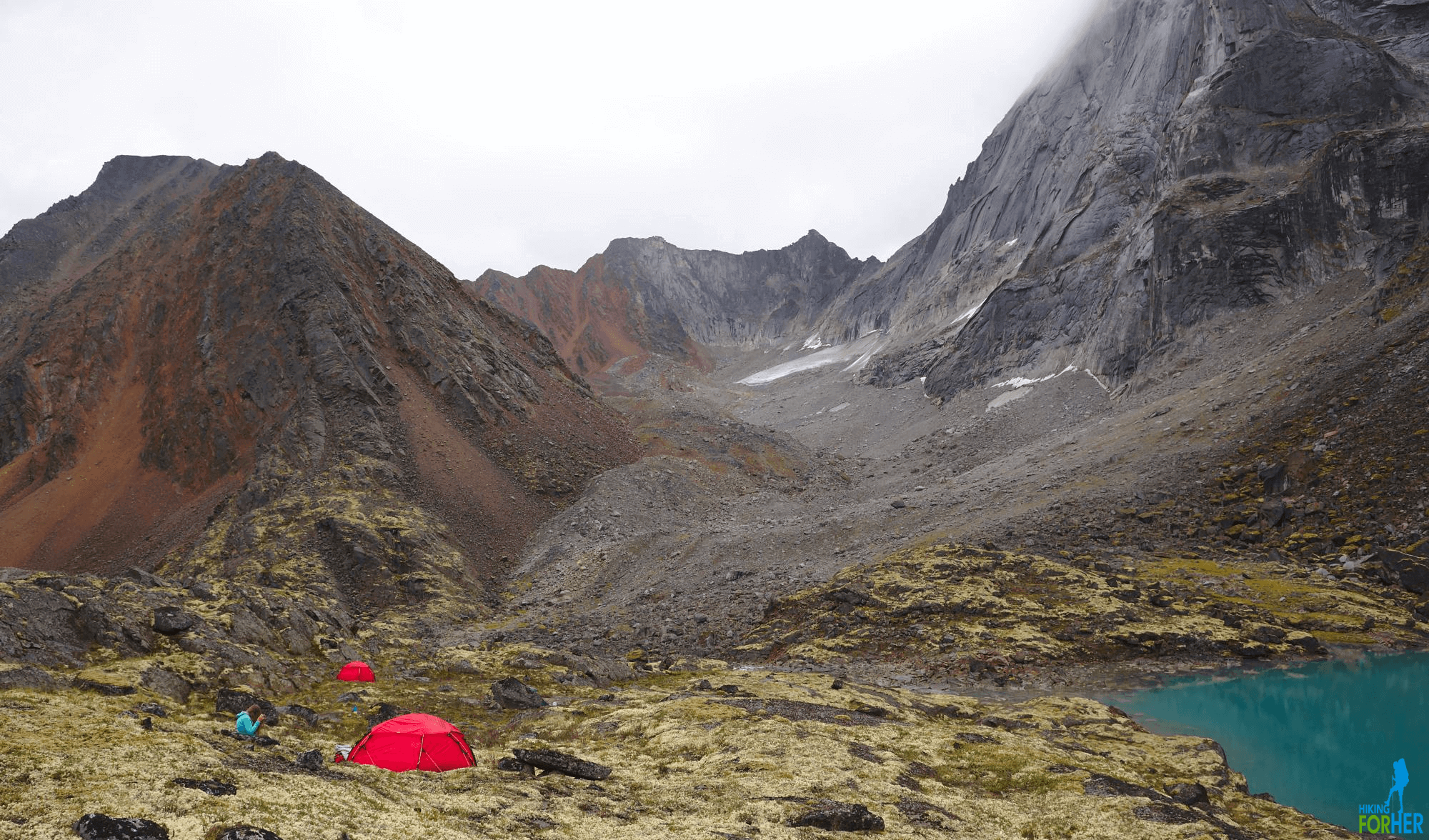 It takes serious gear to bring you into backcountry adventures, and I've been using REI for mine since 1978

REI Garage Sales -
a well loved part of REI member rewards

The online REI Outlet was just mentioned as a place to score some serious bargains.
Here's another way to find a deal: in-store REI Garage Sales.
All of the returned and used outdoor stuff is laid out like a giant treasure hunt for members to nab the perfect bargain.

These garage sales happen twice a year, so if you're within driving distance of an REI store, put them on your calendar.
I've saved over 50% on returned gear like boots and binoculars and backpacks.
And it's kind of a thrill to find something amazing at these rock bottom prices!
But there's a serious purpose to these sales: keeping outdoor gear and clothing in circulation.
In 2017 REI members saved money, while REI saved space in landfills by offering

over 749,000 items that would have been junked after they were gently used.
Play and learn with REI

REI is committed to getting all of us outdoors.
That's why they feature classes at fun locations via the REI Outdoor School.
Your local REI store runs events, gear shop services, and will rent you everything you need for your first backpacking trip or snowshoe foray.
But it's their Adventure Trips that really get my attention! I spend hours looking at their offerings.
REI uses expert local guides, keeps the group sizes small, and takes you to fabulously wild places like Antarctica and New Zealand.
If that's a bit too far flung for you, there are plenty of trips in Arizona, Great Smoky Mountains, Zion and other U.S. destinations.

Take a peek at their tempting trips here.
Or learn how to choose the best hiking adventure trip here.
What's the deal?
By now you're expecting something a little extra, based on what you've learned about REI member rewards, and you won't be disappointed!
Members receive special pricing on these adventure trips.
As an REI member, you can also purchase trip insurance to protect yourself and your gear during the trip.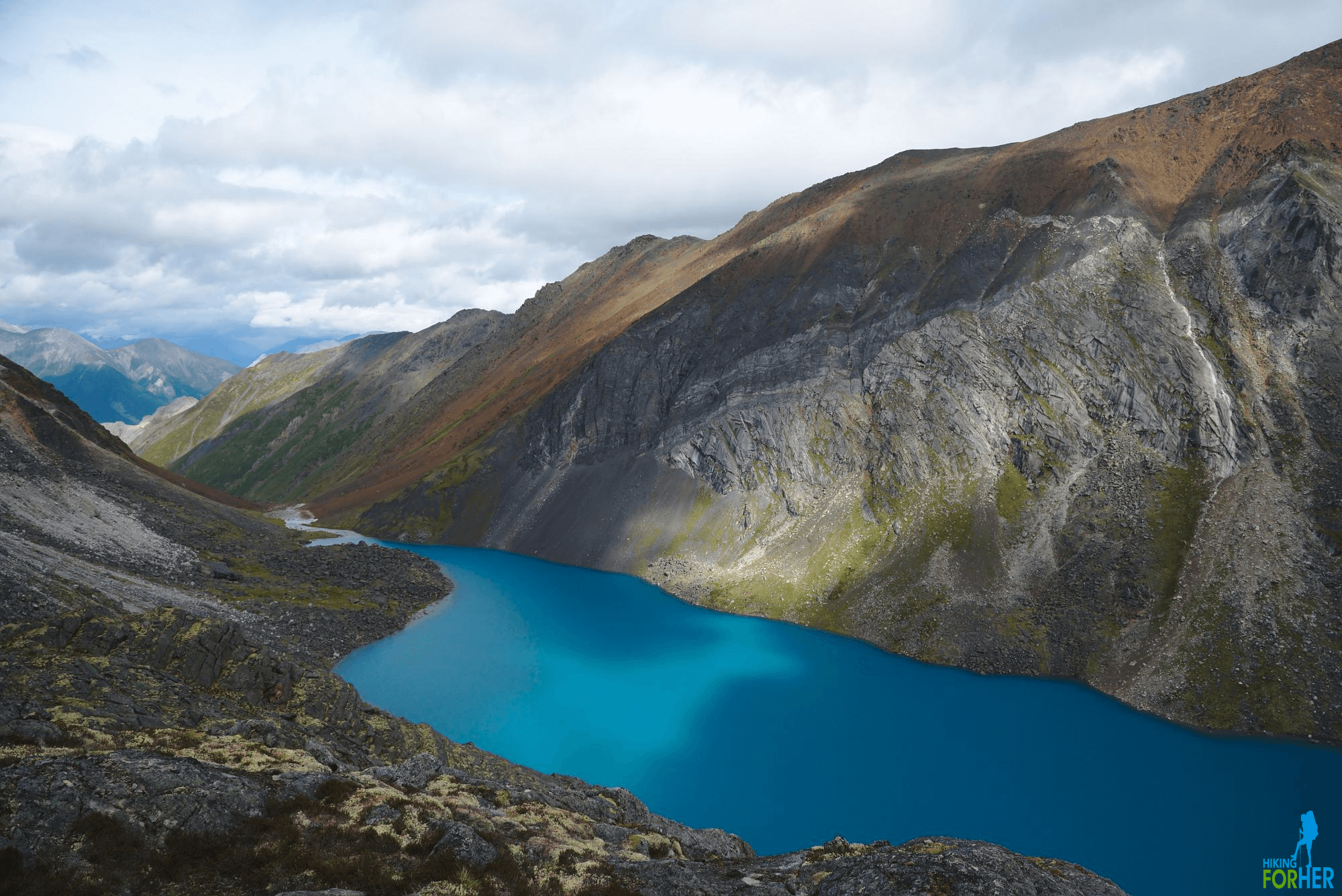 I highly recommend travel insurance, and purchase it myself for trips to places like the Nahanni in Canada's Northwest Territories.

Classes galore!
If you're uncertain about how to get started with hiking, backpacking and camping, why not take a class?
Or if you're already hittin' it, you can improve your outdoor skills and challenge yourself with classes run by experts.
Just a few examples of REI classes to get you thinking:
Lightweight backpacking
Hiking basics
How to pack a backpack
Beginner camping

Bear bags and backcountry food storage
Last time I checked, there were 106 pages of classes offered around the United States.
Surely you can find something to pique your interest and fit into your schedule!
Lots of REI free resources

Did you realize that REI makes a lot of great digital resources available to everyone?
Examples:
Free apps loaded with trail information

Ultimate Guide to National Parks

Find campgrounds & nearby activities
They also feature an excellent blog filled with timely and entertaining articles.


Even more to love
about your REI member rewards

I just shared seven REI member rewards.
But are you ready for this?
There are seven more great reasons to be an REI member!
REI Co-op stewardship
With every purchase we make in daily life, we cast a vote for what a company stands for, whether we realize it or not.

With REI purchases, you're voting for sustainability and green business practices.
You're supporting millions of dollars of donations to conservation efforts, and funding volunteer teams for trail maintenance and habitat restoration.
An annual Stewardship Report is published so members can get all of the details about where the dollars went.


You can vote
in another way, too!
As a member of this co-op, you have the right to vote each year for the members of the board.
These are the people who make decisions about the direction REI is going, and your voice counts.


REI is tuned into
women hikers
As an REI member, you're also supporting one of the few companies taking the lead in encouraging more women of all ages and backgrounds to go outdoors.

REI member rewards allow you
to channel your inner rebel
REI spearheaded a different response to the Black Friday habit of USA consumerism with their #optoutside inspiration.
Thanks to social media, hundreds of thousands of REI members took up the cause to have a great day doing what they love outside.
And sharing it, to inspire all of us



Member exclusive events
Looking for a trail buddy?
Interested in trying a new outdoor sport?
Why not attend member-only events in your area, like new-member hikes?
Women-only gatherings are available

You'll know that everyone attending is an REI member, with a baseline of shared values and outdoor interests.



Employee love
Not sure about you, but I try to support companies which make their employees a priority.
REI has been on Fortune magazine's list of 100 Best Companies To Work For every year since the list began in 1998.
Wow, that's remarkable!
And you can feel that REI buzz when you visit one of their stores. The people fitting you for the perfect backpack really care that you have a great trip.
I've shopped in all of the hiking and camping departments over the years, and can't recall a time when I had indifferent or inauthentic interactions with the sales staff.
That's an incredible REI member rewards experience!

REI's longevity
REI began as a group effort among climbing buddies in 1938, and remains one of the most long lived and popular outdoor companies.
I think that's because of the REI member rewards in combination with the shared values of its members and leadership.
Here's another reason REI remains an anchor in the outdoor community.
Every year there are new outdoor initiatives, more support for outdoor stewardship, and innovations in the REI brand.
REI member rewards
summed up in one word
The word "generous" is how I describe REI's membership rewards to new hikers.
You won't find another company that gives so much value in return for a one time $30 investment.
My tattered, battered REI membership card is no longer needed in this electronic age, but it rides along in my wallet as a reminder of many satisfying gear purchases over the decades.
And the fantastic places I've hiked in because of that gear, safely and comfortably.
When you're in a wild place like this, you have to trust your gear. Trust REI to carry top brands and durable choices.
Now you know all fourteen reasons why Hiking For Her features REI on this website!
I'm available for questions, so don't hesitate to contact me.
And while you're here, why not check out some of the great women's outdoor clothing you can purchase at REI.
Your one time membership fee of $30 is going to pay you back again and again and again... 

so the sooner you join, the sooner you save, learn, explore, and expand your horizons with REI.
Home page > Best Hiking Tips >
Enjoy REI Membership Rewards